KRW 2,000 notes to commemorate PyeongChang Olympic Games
Dec 20, 2016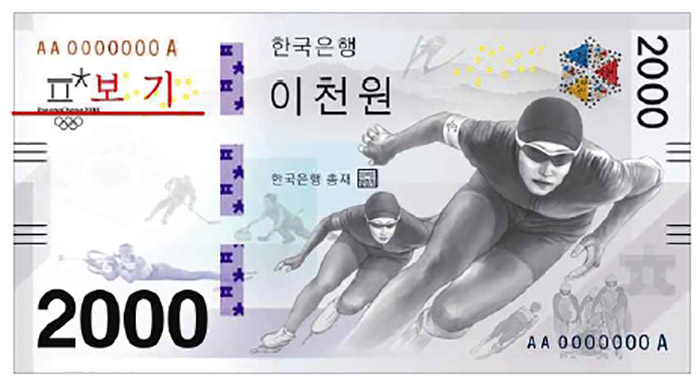 New notes, worth KRW 2,000, are to hit the market to commemorate the "PyeongChang 2018 Winter Olympic Games."
The Bank of Korea will issue 2.8 million sets of commemorative KRW 2,000 bills by the end of 2017, to promote the upcoming sporting event, to run from Feb. 9 to 25, 2018, across Gangwon-do Province. The issuing of commemorative bills, instead of coins marks a first for the nation's central bank.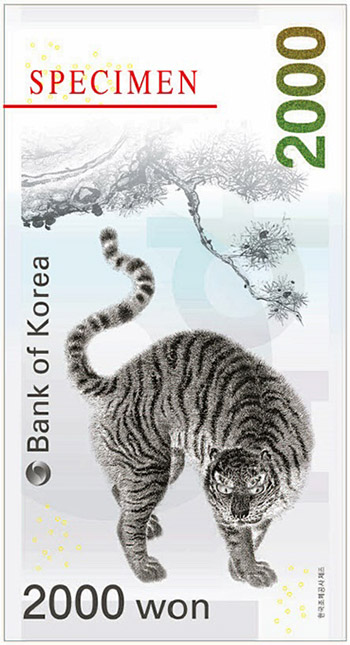 The commemorative note is 140 millimeters wide and 75 millimeters long. The front of the note will feature athletes engaging in seven of the key winter sports events -- speed skating, ski jumping, ice hockey, curling, biathlon, bobsleigh and luge. The other side portrays a tiger and a pine tree, both believed to symbolize the nation, as in the famous "Songhamaenghodo (송하맹호도, 松下猛虎圖)" painting by a leading painter from the Joseon-era, Kim Hong-do (1745-1806, 김홍도, 金弘道), who went by the pen name Danwon (단원, 檀園).
The Bank of Korea already unveiled 11 kinds of commemorative coins in September this year, with two types of coins in gold, eight designs in silver and, lastly, one in brass. The gold coins depict traditional Korean winter skiing, called "gorosoi (고로쇠) ski," and, a ski jump stand at Alpensia Resort, one of venues for the Olympic Games. The silver coins feature images from eight of winter sporting events to take place at the upcoming competition, including short-track speed skating, speed skating, bobsleighing, alpine skiing, curling, ice hockey, luge and biathlon. Lastly, the brass coins feature athletes from seven other winter sports games.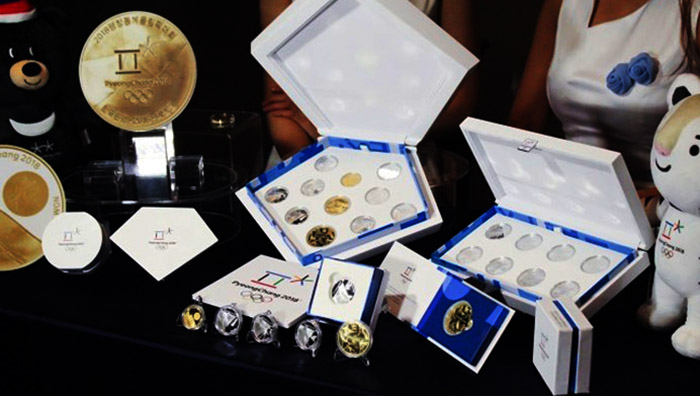 By Sohn JiAe
Korea.net Staff Writer
Photos: The Bank of Korea
jiae5853@korea.kr
Department Global Communication and Contents Division, Contact Us