President emphasizes 'people-centered fourth industrial revolution'
Oct 12, 2017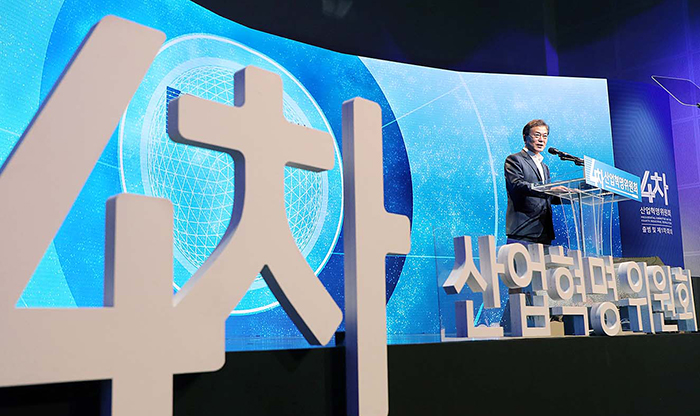 By
Sohn JiAe
Photos = Cheong Wa Dae
The Presidential Fourth Industrial Revolution Committee was officially launched on Oct. 11.
The committee consists of 20 civilians and five government officials, under the leadership of its head, Chang Byung-gyu. The members will discuss government policies concerning the fourth industrial revolution (4차산업혁명), as well as ways to implement the plans effectively. It will gather opinions and apply them to deciding on the most effective policies and on how to improve the existing system.
President Moon Jae-in attended the launch ceremony of the committee at the S-Plex Center in Sangam-dong, Seoul, saying that, "Our approach to the fourth industrial revolution must be centered on the people, too, as are other government policies that we are currently pursuing."
A people-centered economy revolves around three basic elements: jobs and income growth, innovative growth and a fair economy, the president said. "Among the three, innovative growth is our new government's core strategy for economic growth."
Emphasizing that his government aims to create a vigorous economy that leads to the creation of innovative businesses and new industries, President Moon said, "The launch of this committee will help make a blueprint of the nation's innovative growth path, and will become the starting point for cultivating future growth elements that will drive our economy."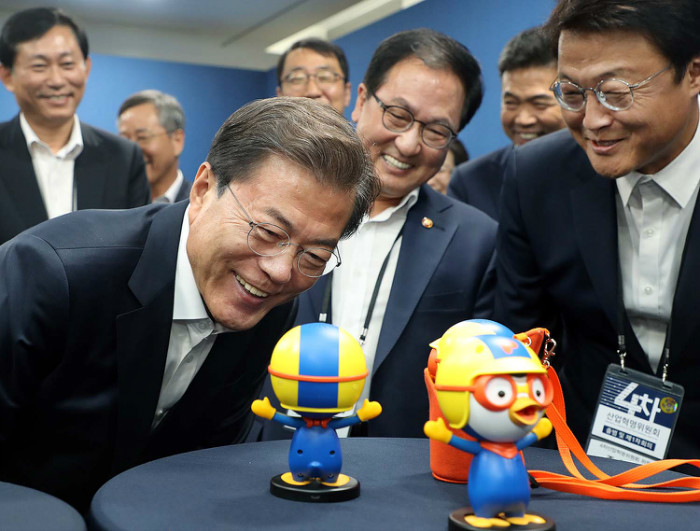 The president also mentioned digital behemoths, like Apple, Google and Amazon, that have created new products, services and new industrial markets, combined with state-of-the-art technologies like AI, stressing that, "Korea, too, must focus its efforts on responding to the fourth industrial revolution."
The president vowed to invest more in the Internet of Things (IoT), big data and 5G wireless communication. This last will be available during next year's PyeongChang 2018 Olympic and Paralympic Winter Games and will then be commercialized starting in 2019. He also promised to improve existing institutions related to such technologies and to promote their wider use.
Finally, he said that his government will intensively foster fields that will lead the fourth industrial revolution, such as self-driving cars, smart factories, drone-related industries and smart cities, based on intelligent infrastructure and green energy.
jiae5853@korea.kr
Department Global Communication and Contents Division, Contact Us