FM Kang: Inter-Korean cooperation could precede NK-US dialogue
Jan 15, 2020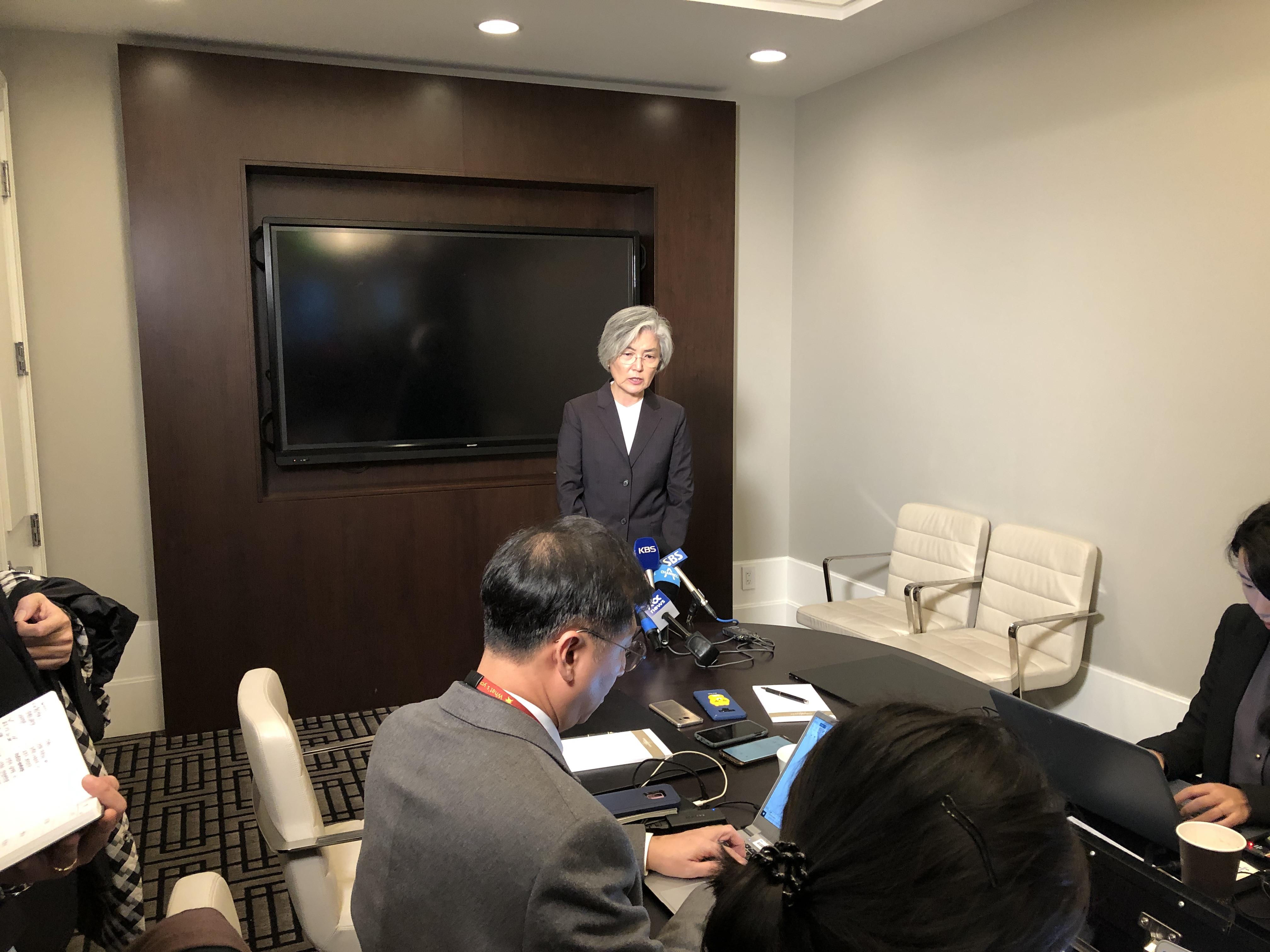 By
Jung Joo-ri
and
Lee Jihae
Foreign Minister Kang Kyung-wha on Jan. 14 said, "Depending on timing, I think dialogue between North Korea and the U.S. or cooperation between the two Koreas could precede the other."
At the Garden Court Hotel in Palo Alto, California, she held a news conference after holding foreign minister-level talks with the U.S., another with the U.S. and Japan, and one with Tokyo.
When asked if Seoul disagreed with Washington's belief that "inter-Korean cooperation must go together with North Korea-U.S. dialogue," Foreign Minister Kang said, "Under a broad frame, our fundamental belief is that North Korea-U.S. and inter-Korean dialogue must supplement each other and undergo the process of a virtuous cycle."
"With North Korea-U.S. dialogue necessary for denuclearization and the improvement of North Korea-U.S. relations in a stalemate, I believe that it's important to encourage inter-Korean dialogue and continuously foster momentum for the North's engagement."
"For us, we've seen important agreements concluded between the two Koreas over that time. Among them, some of the sanctions were not a problem and those that were problematic gained exemption and thus clearly led to the approval of certain projects."
She added, "We discussed these matters with U.S. Secretary of State Mike Pompeo."
"The situation is that the U.S. side fully understands our intent on and hope for these issues."
etoilejr@korea.kr
Featured Topics
http://www.korea.net/NewsFocus/policies/view?articleId=181606
URL Copy
Department Global Communication and Contents Division, Contact Us