Others

RSS
Others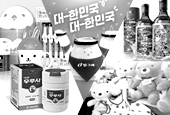 Korea.net takes a look at a range of long-lasting brands and successful firms, companies that have won over the hearts of domestic consumers and are now branching out overseas.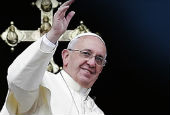 Pope Francis paid a visit to Korea to conduct a dedication mass and a beatification on August 15 in Daejeon. He visited the sacred grounds of the Haemi, a religious site in Seosan, Chungcheongnam-do (South Chungcheong Province), among other things. The beatification was for Paul Yoon Ji-chung (1759-1791), the firs...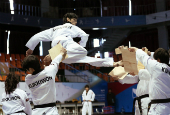 A taekwondo demonstration by overseas taekwondo trainees at the World Taekwondo Hanmadang 2012 (photo: Jeon Han) [Introduction]Taekwondo is Korea's representative martial art and an officially acknowledged international sport that originated in Korea and is today practiced worldwide. Taekwondo uses the whole body, pa...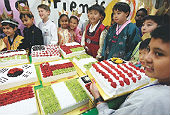 Living in a foreign country can lead to unfamiliar situations and other circumstances that can sometimes be downright confusing. In an effort to help expatriates in Korea, the Expats' Lounge section compiles a selection of Korea.net articles about the essential things that foreign residents may find useful while living...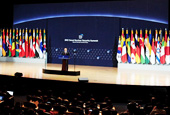 As Korea continues to distinguish itself internationally as a leader and innovator across various sectors, foreign press coverage has also focused increasing attention on the elements that define Korea today. Looking in-depth at everything from new trends and old traditions to noteworthy events, policies, industries, a...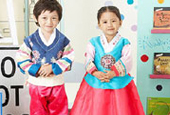 Koreans celebrate New Year twice a year, one at the December 31 countdown and the other on the Lunar New Year holiday. Seollal, the Korean Lunar New Year, falls on the 15th day of the eighth month of the lunar calendar -- some time in late January to late February in the solar calendar. It is one of the two biggest hol...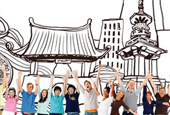 What do international students studying in Korea think about Korea? The Korean Overseas Culture and Information Service (KOCIS), under the Ministry of Culture, Sports and Tourism, held a UCC, photo, and essay contest titled "Show us your feelings about Korea" for international students studying in Korea. The contest w...
Chuseok is one of the two most important traditional holidays in Korea, along with the lunar New Year, "Seollal." Whether you call it "hangawi," using the indigenous Korean word, or Chuseok, from the Chinese characters "秋夕" meaning "autumn evening," the 15th day of the eighth lunar month is a time for celebrating the h...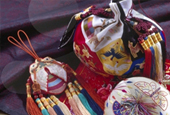 "Seollal" is what the Koreans call Lunar New Year's Day (sometimes referred to as Chinese New Year's Day in English-speaking countries). It is one of the two biggest festive days in Korea alongside "Chuseok," or the full-moon harvest festival, which falls on the 15th day of the eighth month of the lunar calendar. Earl...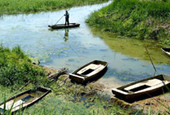 The 10th meeting of member nations of the Ramsar Convention, the international treaty for the conservation and sustainable use of natural wetlands, was held in Changwon, Gyeongsangnam-do, Korea, from Oct. 28 to Nov. 4, 2008. Since wetlands cover a broad spectrum of nature, from rivers and peat-land to dams or artificia...
1