Others

RSS
Others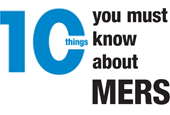 Here, you can learn more about the Middle East respiratory syndrome, or MERS, and protect yourself from the disease.

Korea.net's "Korea Close-up" collection of articles highlights the vast range of diversity and variance that exists across the cities and countryside of Korea. We will unveil stories from the past and feature information about modern industries, covering official government policy, the arts, traditional crafts, intervi...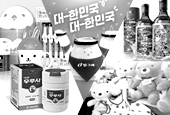 Korea.net takes a look at a range of long-lasting brands and successful firms, companies that have won over the hearts of domestic consumers and are now branching out overseas.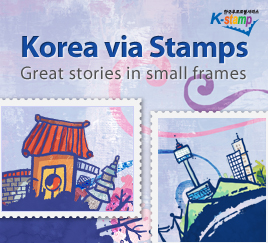 Stamps are a snapshot of history, recording meaningful events, notable figures and objects of the times. Korea's modern postal history dates back to late 19th century during Joseon times. The intertwined postal network kept remote communities in touch with each other by means of letters, parcels and, in more ...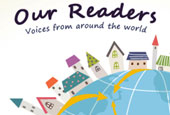 Love, affection and compassion for your neighbor -- jeong in Korean -- is a common value across humanity, transcending borders and time. As civilization progresses, many countries are becoming neighbors in the global village. Stories of daily romance, friendship and helping each other during times of distress are movin...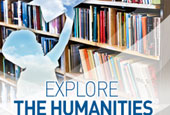 Korea has a tradition and a rich history of the humanities covering many centuries. Its deep traditions of Buddhism and Confucianism produced various philosophical creeds which sought the root of human existence and a harmonious society. The respect and care of each other was reflected in the form of manners and behavi...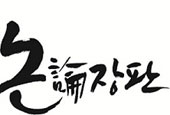 "Exploring Korean Humanities Together" is a cross-cultural conversation run by KOCIS. It is translation of "Cheong-chun In-mun Non-jang-pan" (청춘인문논장판). The sessions will offer an opportunity for non-Korean speakers to explore the humanities and to visit historical sites across Korea.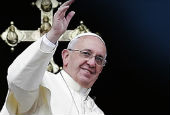 Pope Francis paid a visit to Korea to conduct a dedication mass and a beatification on August 15 in Daejeon. He visited the sacred grounds of the Haemi, a religious site in Seosan, Chungcheongnam-do (South Chungcheong Province), among other things. The beatification was for Paul Yoon Ji-chung (1759-1791), the firs...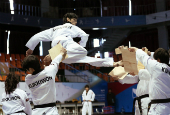 A taekwondo demonstration by overseas taekwondo trainees at the World Taekwondo Hanmadang 2012 (photo: Jeon Han) [Introduction]Taekwondo is Korea's representative martial art and an officially acknowledged international sport that originated in Korea and is today practiced worldwide. Taekwondo uses the whole body, pa...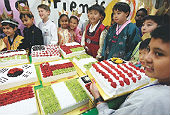 Living in a foreign country can lead to unfamiliar situations and other circumstances that can sometimes be downright confusing. In an effort to help expatriates in Korea, the Expats' Lounge section compiles a selection of Korea.net articles about the essential things that foreign residents may find useful while living...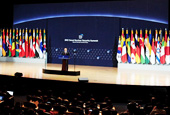 As Korea continues to distinguish itself internationally as a leader and innovator across various sectors, foreign press coverage has also focused increasing attention on the elements that define Korea today. Looking in-depth at everything from new trends and old traditions to noteworthy events, policies, industries, a...
1