Pope brings message of love to Korea
Pope brings message of love to Korea
Pope Francis will pay a visit to Korea to conduct a dedication mass and a beatification on August 15 in Daegu. He will also visit the sacred grounds of the
Haemi
, a religious site in Seosan, Chungcheongnam-do (South Chungcheong Province), among other things. The beatification will be for Paul Yoon Ji-chung (1759-1791), the first Korean martyr, and 123 other martyrs.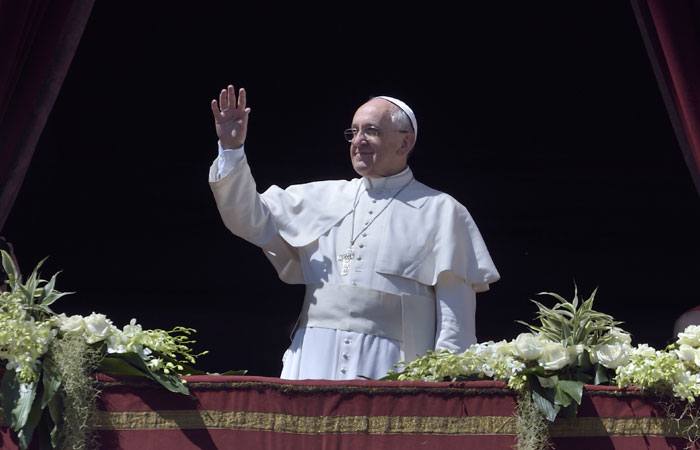 A beatification, the key event of his Korean visit, is a holy ceremony naming a person recognized by the Catholic Church as being "blessed." A beatification is one step before canonization. Yoon Ji-chung and his 123 colleagues were persecuted on the charge of disturbing the Confucius order during 18th, 19th and 20th century Joseon.
The Korean bishops held a regular meeting from March 24 to 28 to prepare for the upcoming papal visit. Preparations for the visit and details of the beatification ceremony were key agenda items discussed at the meeting.
This upcoming papal visit was made possible by the ongoing communication between the Korean government and the Holy See. On October 2, 2013, President Park Geun-hye mentioned Paul Yoon Ji-chung and the 123 martyrs and invited the pope to Korea during a meeting with Cardinal Fernando Filoni, the prefect of the Congregation for the Evangelization of Peoples. President Park expressed her hope that the spirits of the Korean martyrs would be commemorated as invaluable heritage items with a swift decision by the church.
What's New
more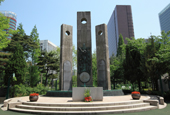 Jul 25, 2014
Seoul's Seosomun Historical Park is where a great number of Catholics were executed amid the persecutions that took place during the Joseon Dynasty (1392-1910). Earlier t...
Jul 23, 2014
The Archdiocese of Seoul dates back to the 17th and 18th centuries, when Catholicism and religious belief began to spread with the study of Western learning. Yi Seung-hun...
Photo Gallery
more