Slogan 'Friendship. Trust. Action' marks 30 years of Korea-Russia ties
Jan 16, 2020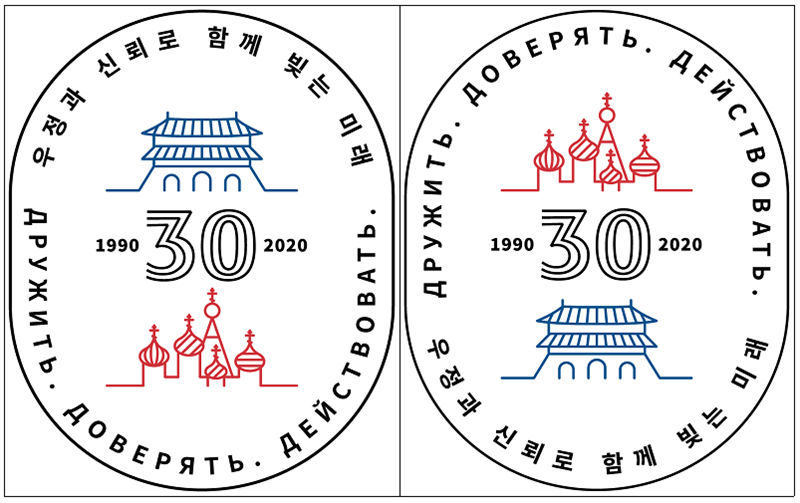 By Oh Hyun Woo and Lee Hana
Photo = Ministry of Culture, Sports and Tourism

"Friendship. Trust. Action."
(Дружить. Доверять. Действовать)
This is the slogan that Korea and Russia will use this year to celebrate the 30th anniversary of bilateral relations.
The two countries on Jan. 15 announced an emblem bearing this slogan, which was selected in a contest held in September last year by their respective foreign ministries. Some 1,144 entries were submitted by nationals from both sides.
The creator of the winning slogan was invited to an awards ceremony on Jan. 14 at the Korean Embassy in Moscow attended by Korean Ambassador to Russia Lee Seok-bae and Mikhail Shydkoy, special Russian presidential representative for international cultural cooperation.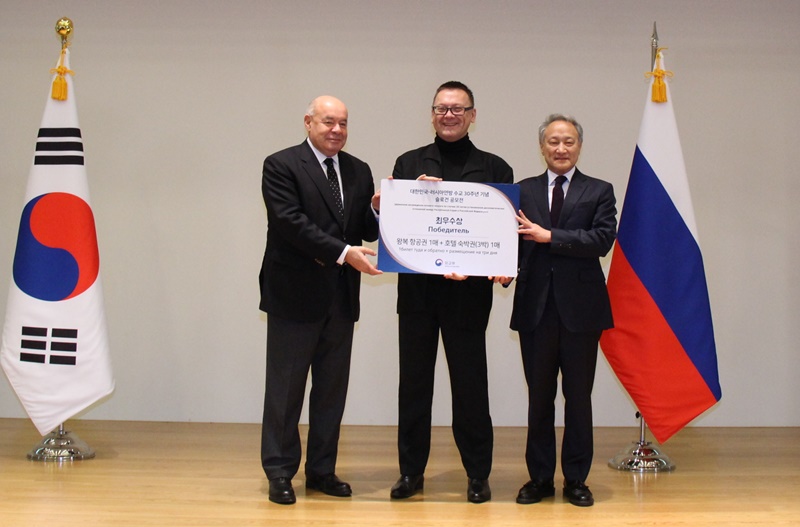 The emblem shows symbolic images of Seoul's Gyeongbokgung Palace and Moscow's St. Basil's Cathedral, and will be used throughout this year to promote the diplomatic milestone.
The ambassador said, "A high level of interest was shown by Koreans and Russians alike for this contest. I hope that the commemorative events held this year will increase understanding between our two countries and pave the way for more cooperation in the future."
hyunw54@korea.kr
Featured Topics
http://www.korea.net/NewsFocus/policies/view?articleId=181651
URL Copy
Department Global Communication and Contents Division, Contact Us