The KORUS FTA drops the price of imported goods
Apr 23, 2012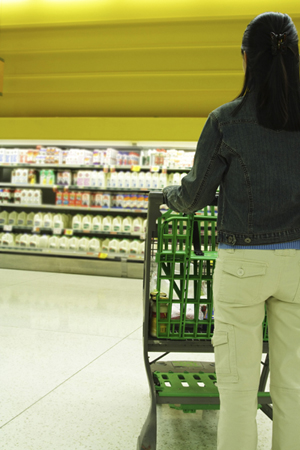 Korea's free trade agreement with the United States became effective on March 15 this year. A month later, on April 15, it turned out that grocery shopping got slightly cheaper as the prices of imported goods from the U.S. were lowered thanks to some regulations on tariffs.
According to the data issued by the Korea International Trade Association (KITA) and Korea Importers Association, wholesale prices of imported goods from the U.S. have dropped by 7% and retail prices have decreased by 6.3% in the last month.
In order to see final benefits that consumers receive through the KORUS FTA and the Korea-EU FTA, the Fair Trade Commission has been making weekly inspections of the price of 13 kinds of imported goods related to the FTAs.

Imported items from the U.S. include oranges, orange juice, grape juice, wine, beer, almonds, corn, shampoo, automobiles, and refrigerators, while imported items from European countries include irons, electric razors, electric toothbrushes, frying pans, whiskey, and strollers.


As a result, the overall decrease of those imported items from the U.S. ranged from 2.9 to 37%.


The imported item from the U.S. that showed the most significant discount was fruit; the price of oranges greatly dropped as the tariff on them decreased from 50% to 20%. Since fruit is stored for a short period of time, most grocery stores have offered special sale prices on the fruits in which a new tariff rate has been applied.


The price of Californian almonds has dropped by 8.8% while the price of Welch's orange juice has decreased by 8.6%. The Ford Lincoln MKS became nearly 5 million won cheaper, a 7% decrease of price.


"We'll continually supervise the retail price of imported goods from the U.S. so the dropped or removed tariffs on imported goods actually benefit consumers," said the Fair Trade Commission.


"If we don't see a discount on imported goods from the U.S., we'll reveal the imported price, distribution costs, and profits."

By Jessica Seoyoung Choi
Korea.net Staff Writer
Featured Topics
http://www.korea.net/NewsFocus/Business/view?articleId=100067
URL Copy
Department Global Communication and Contents Division, Contact Us