Mobile phones can be purchased in supermarkets
May 09, 2012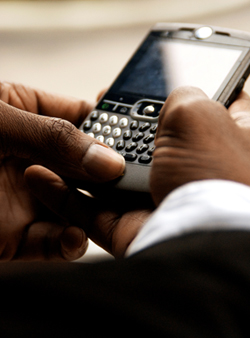 Since May 1, mobile phones have become available at retail stores according to the revised regulations on mobile phones by the Korea Communication Commission.
As Korea launches its mobile phone blacklist system, consumers no longer need to sign a contract with a telecom company to buy a mobile phone.


Under the new system, mobile phone users have a wider selection of telecommunications companies, as they can purchase a mobile phone from retail stores such as large discount stores, online shopping malls, and discount stores and register it with any telecommunications company.


Mobile phones brought from other countries can also be used by simply inserting a USIM card. Although users have to register their overseas mobile phone with the National Radio Research Agency, it will be registration-free this coming July if it is for private use rather than commerce.

The list of currently certified overseas mobile phones can be searched at http://rra.go.kr/approval/status/icrs_search.jsp.


Used phones are expected to be popular as well since they can be activated by adding a new USIM card purchased from any telecommunications company.


Accordingly, one of the telecommunications companies, KT, will launch a new plan for mobile phones purchased from retail stores called the Olleh Simple Plan. The plan allows users to pre-charge from 2,000 won to 50,000 won without any basic fees.


When purchasing a mobile phone from retail stores, however, it is necessary to register its International Mobile Equipment Identity (IMEI) with a telecommunications company in case it is lost or stolen. As those phones will not be distributed by telecommunications companies, users need to make sure they can get a warranty for their mobile phone.

By Jessica Seoyoung Choi
Korea.net Staff Writer
Department Global Communication and Contents Division, Contact Us