Korea gets rating upgrades by all three agencies
Sep 20, 2012
Korea's sovereign credit rating was raised by
Standard & Poor's
by one notch on September 14. In a period of only three weeks, the country has seen upgrades by all three global credit rating agencies. The consecutive upgrades are expected to further improve foreign currency funding conditions for Korea and local financial institutions and shore up the won's value.
S&P raised the country's rating from A to A+, the fifth-highest, on par with Chile but one level below China, Japan, Taiwan, and Saudi Arabia. It said the outlook is "stable." In the last three weeks,
Fitch Ratings
moved Korea's rating up to AA-, and
Moody's Investors Service
to Aa3, the fourth-highest levels by both agencies.
The move by S&P is particularly meaningful as the agency is considered "the most conservative of the credit rating agencies," the
Ministry of Strategy and Finance
said in a press release.
S&P previously upgraded Korea's credit rating from A- to A in May 2007, where it had remained until the recent upgrade.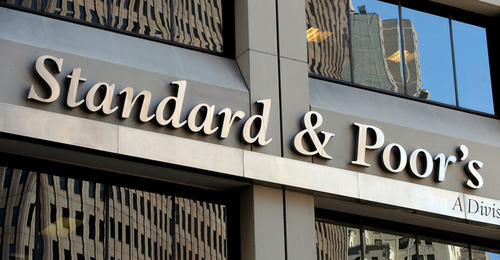 S&P noted a reduction in geopolitical risk on the Korean Peninsula following a smooth leadership change in North Korea, which had been one of its greatest concerns. The agency also cited a "favorable policy environment, sound fiscal position and broadly balanced external liability position" as reasons for the upgrade.
The finance ministry said the upgrades are expected to have positive effects on the local economy as well as domestic financial institutions and corporations. It should have an immediate and considerable impact on public corporations and state-run financial institutions, the ministry said.
Domestic financial institutions and corporations are especially expected to benefit from lower foreign financing costs due to a fall in interest rate spreads. According to the ministry, in real terms, the interest rate on foreign debt has fallen following the upgrades by Moody's on August 27, and Fitch on September 6. Korea's CDS had a huge drop recently from 107 basis points on August 24 to 74 basis points on September 13. This is evidence of a continuous decline on the CDS. As of the end of August, the CDS premium on Korea's five-year treasury bonds was 104 basis points, down 13 basis points from 117 a month earlier.
The foreign media also highlighted the upgrade and said coupled with the U.S. Federal Reserve's decision to begin a third round of quantitative easing to spur growth, there is expected to be more capital inflow to Korea.
"This is positive for Korean government bonds and suggests more capital inflow into Korea," Kwon Young-sun, a Hong Kong-based economist at Nomura International, told
Bloomberg,
"Combined with quantitative easing in the U.S., this is likely to apply an upward pressure for the Korean currency."
Analysts said the leadership change in the North was swifter and more peaceful than expected. "The Kim Jong-un regime stabilized sooner than the world had expected it to," Dong Yong-sueng, a researcher at the Samsung Economic Research Institute, told
Bloomberg
. "That provides for a positive outlook for the entire peninsula."
By Limb Jae-un
Korea.net Staff Writer
Featured Topics
http://www.korea.net/NewsFocus/Business/view?articleId=102635
URL Copy
Department Global Communication and Contents Division, Contact Us