Korea's shipbuilding industry takes on new challenges
Jan 10, 2011
After suffering briefly from the worldwide recession, experts have expressed optimism that the Korean shipbuilding industry will rise again in the New Year.

According to forecasts, local shipbuilders will have a better year this year than last and secure an advantageous position in the international shipbuilding market.

Korea's Daewoo Shipbuilding & Marine Engineering Co., Ltd. (DSME) announced on January 4 that a total of nine ships from Daewoo were selected as the best ships of 2010 by overseas magazines.

Two U.K.-based monthly magazines, Naval Architect and Fairplay Solution, picked three ships built by Daewoo as the best ships of the year, while two U.S.-based monthlies, Marine Log and Maritime Reporter, picked three Daewoo ships each as the top ships of 2010. Every year, these leading magazines in shipbuilding and engineering select the best ships of the year.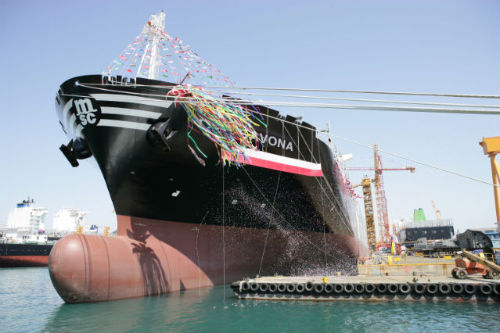 MSC Savona, built by Daewoo Shipbuilding & Marine Engineering. This ship, owned by Germany's Rederei Claus-Peter Offen, is the world's largest TEU container ship in operation. U.S. magazine "Marine Log" picked it as one of the most distinctive ships of 2010.

Daewoo's ships received worldwide recognition, with industry magazines praising four of their container ships and three of their oil tankers.

Hyundai Heavy Industries successfully won a contract to build a high-priced drillship for their first order in 2011. Hyundai announced on Jan. 4 that it clinched the deal with U.S.-based Diamond Offshore Drilling, a Houston-based oil and gas drilling firm, to build a $590 million deepwater drillship.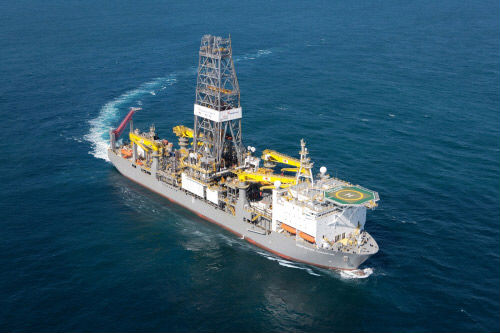 Deepwater Champion, the first drillship by Hyundai Heavy Industries, was delivered in November 2010 (Official homepage of HHI)
Unlike the existing drillships that can only work up to three kilometers down, this vessel is designed to carry out drilling operations as deep as 3.6 kilometers underwater, Hyundai said.
On the same day, Korea's Hanjin Heavy Industries held a naming ceremony for its 180,000-ton bulk carrier, the Christina Bulker, at Yeongdo Dockyard in Busan. The company hopes the ship will play a central role in building Hanjin's status within the industry.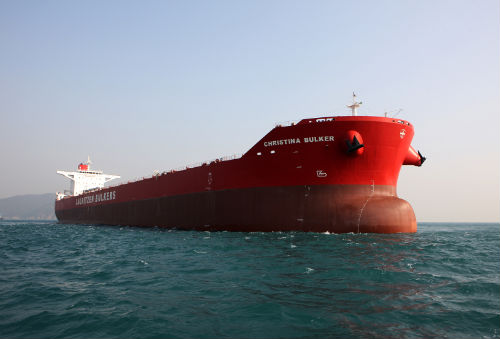 Christina Bulker, an 180,000-ton bulk carrier by Hanjin Heavy Industries

Meanwhile, the Ministry of Knowledge Economy announced a plan to help the local shipbuilding industry to retake the number one spot globally. The plan involves having leading local shipbuilders like Hyundai, Daewoo, STX and Samsung Heavy Industries teach managerial techniques, core technologies and other aspects of shipbuilding in a wide range of industries, the ministry said.

The ministry urged leading local shipbuilders to work together with small and medium-sized enterprises in order to achieve growth and secure industrial competitiveness. The ministry also said it will raise funds to support joint technology development and research and development projects between academia and the industry.

By Yoon Sojung
Korea.net Staff Writer
Department Global Communication and Contents Division, Contact Us