Bestselling children's book to be read worldwide
Apr 30, 2012
Leafie, A Hen into the Wild
, the bestselling children's novel by author Hwang Sun-mi, will be translated into English and published in the United States. The translated edition will be published by leading American publishing company Penguin Classics, according to an announcement from copyright licensing agency KL Management on February 12.
"While the novel was marketed in Korea for younger children, the target audience for international editions will include older children and even adults," said KL Management, which also oversaw sales of publishing rights for author Shin Kyung-sook's Please Look After Mom. "Penguin Classics has plans for distribution not only in the United States but also in markets throughout the wider English-speaking world."
Only a day after the deal was reached with Penguin Classics, on February 13, Italian publishing house Bompiani also signed a contract for publication rights to
Leafie
. As of February 15, the publishing rights for the novel have been sold to publishing companies in nine different countries, including France, Poland, Japan, China, Vietnam, and Thailand.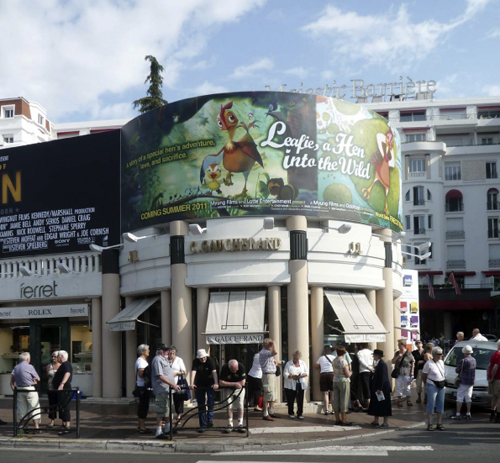 Leafie
, which recounts the adventures of a mother hen who tries to escape the coop with her duckling son, sold more than 1 million copies upon its 2000 release in Korea. In 2011, an animated film adaptation of the novel, produced by Myung Films, drew more than 2 million viewers, becoming Korea's highest-grossing animated film.
The film was also introduced at the 64th Cannes Film Festival and went on to win best family film at the 2011 Sitges Film Festival in Spain as well as the award for best animated feature film at the Fifth Asia-Pacific Screen Awards held in Australia in November.
The novel also garnered recognition overseas, being designated the best book of spring 2012 by Granice.pl, a renowned online literary organization in Poland.
Leafie
was published in Poland last month and is the first Korean book to receive a literary award in Poland.
By Kwon Jungyun
Korea.net Staff Writer
Department Global Communication and Contents Division, Contact Us