Korean cities put on creativity
May 25, 2012
The gourmet capital of Korea,
Jeonju
was appointed as a new member of UNESCO Creative Cities Network this May, joining the ranks of other cities around the world that flourish in urban planning and development through creativity and imaginative action.
Creative City for Gastronomy to lead the globalization of Korean cuisine
The city renowned for its signature dish bibimbap became the first Korean municipality to be classified as the UNESCO City of Gastronomy, and the fourth worldwide following Colombia's Popayan (2005), China's Chengdu (2010), and Sweden's Ostersund (2010).
Previously in 2010, Jeonju was certified as a member of Cittaslow International, a global network of slow cities in recognition of its well-preserved Hanok Village and authentic cultural heritage.
The city of culinary traditions aplenty, which has already established its stature as one of Korea's most beloved tourist attractions, now pledges to consolidate its leadership in the globalization of Korean cuisine through its recent designation. The municipal government aims to build a solid network with cultural clusters around the world, and cultivate new opportunities through the interchange of know-how and best practices.

Jeonju received high marks for its long-lasting, distinctive traditions of local foods handed down from generation to generation alongside its rigorous support towards preservation of a vibrant gastronomy community through active research initiatives in both public and private sectors. The city also garnered a positive evaluation for hosting gastronomic events, such as the Jeonju Bibimbap Festival and the
International Fermented Food Expo
.

On May 21, two weeks after its appointment, delegates of Jeonju attended the Annual General Meeting of the UNESCO Creative Cities Network in Montreal, where they engaged in a series of dialogues on collaborative projects with key players of the creativity front during the five-day meet.
Launched by UNESCO in 2004 to promote cultural diversity and sustainable urban development, the Creative Cities Network has envisioned enhancing the creative, social, and economic potential of cultural industries.
As of today, 34 member cities from 19 nations are categorized in seven creative industry fields: Literature, Film, Music, Crafts and Folk Art, Design, Media Arts, and Gastronomy. The core component of the network's rationale lies on strengthening international cooperation in a bid to guarantee sustainable socio-economic and cultural development where creativity serves as an essential element.
With Jeonju, Korea now boasts three Creative Cities, as Seoul and Icheon were previously confirmed as UNESCO Cities respectively in the realms of Design and Crafts and Folk Arts, in July 2010.
Seoul: Design as drivers of urban life
Seoul
has been designated as a City of Design, following a relentless pursuit of making culture -- in particular design -- a vital part of the modern city with its historic richness. An eclectic collection of cultural assets, the local government's dedicated vision to fostering the design industry and contributing to developing economies in line with UNESCO's global agenda for cultural diversity, led to the title of UNESCO City of Design conferred upon the metropolitan.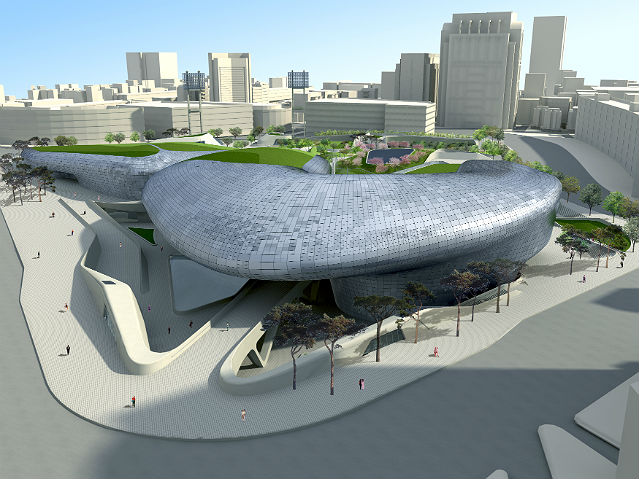 Since its appointment, Seoul has been constantly fuelled by diverse design disciplines that made the cultural landscape of the capital city even more appealing. The city has showcased its potential through hosting design-inspired events, and successfully using elements of design as a tool to reinvent the city and revitalize the urban economy.
Icheon: Crafts shape well-rounded growth
Although
Icheon
is a small town with a population of just over 200,000 inhabitants, it is considered one of the regional hubs of exquisite craft arts. The city boasts an enriching history, distinctive traditions, and a strong presence of local artists and craftsmanship in ceramic, sculpture, and lacquer, which altogether helped in positioning itself as an undisputable center of arts and crafts in the region.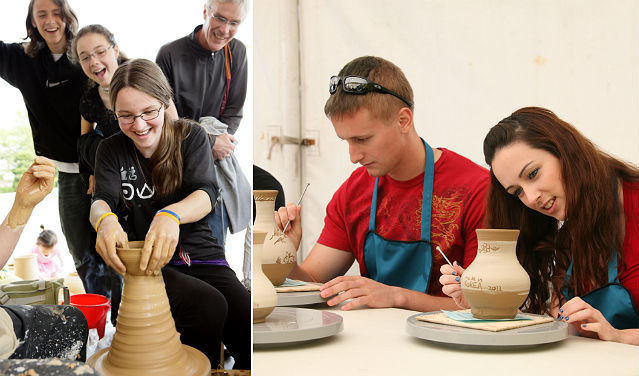 Icheon has wisely linked traditional craft aesthetics with contemporary industry, nurturing an environment favorable to the preservation of an outstanding heritage. The village has organized the famous
Icheon Ceramics Festival
annually over several decades. The city of crafts also hosts a number of other events like the Gyeonggi International CeraMIX Biennale and the Icheon International Sculpture Symposium Exhibition, which has contributed to animating the city's sustainable development. The city's efforts to promote crafts are apparent in its continuous institutional support in further cultivating relevant education and infrastructure.
Meanwhile, among the candidates vying to become a UNESCO City of Media Arts -- following the only precedent, Lyon, France -- is Gwangju, home to the Gwangju Biennale, an internationally renowned art festival. Over the recent years, the city has progressively refocused its activity on creative industries as an emerging hub of Asian culture, along with the completion of the Asian Culture Complex, currently under construction. Andong and Gangneung are also allegedly known to be interested in joining movements of the authoritative network.
For more information on UNESCO's Creative Cities Network, visit
the official website
.
By Hwang Dana
Korea.net Staff Writer
Department Global Communication and Contents Division, Contact Us