Korean Eye to bring Korean modern art to London
Jun 08, 2012
This summer, not too far from the grounds of the London 2012 Olympics, a smaller, quieter kind of show will be taking place for the viewing enjoyment of visitors from across the world.
The 2012 Korean Eye exhibition, sponsored by Standard Chartered, will run from June 25 to September 23 at the Saatchi Gallery in London and feature 34 of Korea's up-and-coming modern artists, including Hong Young-in, Kang Hyung-koo, Park Seung-mo, and Bae Joon-sung.
"The Korean Eye exhibitions are bringing new attention to Korean modern art across the world," said founder David Ciclitira. "With this year's exhibit set to open in London during the excitement of the Olympic Games, we are looking forward to the opportunity to see Korean artists get an even greater level of exposure."
Korean Eye was founded in 2009 as a platform for promoting contemporary Korean artists worldwide. The first exhibit in 2009 traveled to London, Singapore, and Seoul, and was visited by over 500,000 people. The second exhibit in 2010 debuted in Seoul during the G20 Summit before heading to London and Singapore. The 2011 exhibit ran in New York for three months.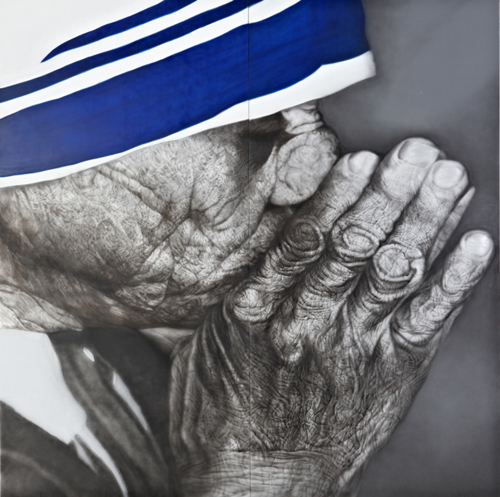 The 34 artists who will participate in the 2012 Korean Eye exhibition were selected from among over 2,000 candidates. Portfolios were reviewed by a team of curators from Saatchi Gallery, whose founder Charles Saatchi is famous for discovering and supporting new artistic talents such as Damien Hirst. The 100-some works that have been selected for this year's three-month London exhibition will be the first exhibition at Saatchi Gallery to consist entirely of works not part of the gallery's own collection.
"This exhibition will feature works that showcase the creative techniques and methods of artists with diverse experiences in Korean modern society," said Saatchi Gallery CEO Nigel Hurst. "Because the exhibition will run concurrently with the Olympic Games, it will be a valuable opportunity for people from all over the world to appreciate and better understand Korean modern art."
By Kwon Jungyun
Korea.net Staff Writer
Department Global Communication and Contents Division, Contact Us