Traditional beauty and contemporary style in modernized Hanok
Jul 03, 2012
In Hyehwa-dong, Seoul, you can find Hyehwadong Community Office, Korea's first Hanok community office. With some extension remodeling works, the Hanok building constructed in 1940 has been renovated, modernized, and officially opened in 2006. Civil servants at the office wear Hanbok once a month to greet visitors, giving them a lasting impression. A dental clinic located in Gahoe-dong opened in 2005 in a Hanok building. Patients say laying down on a dental chair in the clinic makes them comfortable as though they are visiting a country house in their hometown.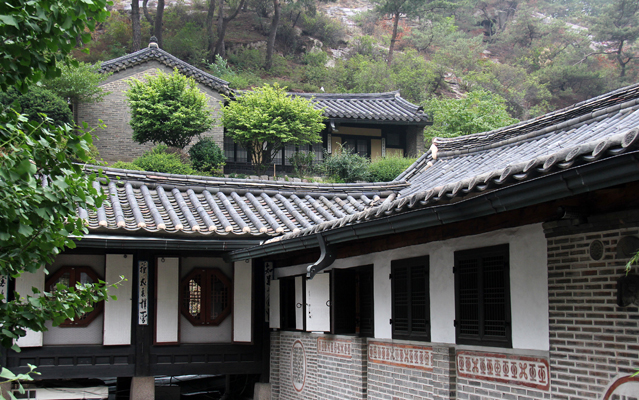 Seokpajeong, currently a high-end Korean restaurant, used to be a vacation house of Heungseon Daewongun during the late Joseon Dynasty (Photo: KOCIS)

From public institutes to restaurants, coffee shops, and hotels, as well as residences, the Hanok has been one of the most popular architectural designs. In Jongno-gu or Seongbuk-gu, it is common to see guesthouses in renovated Hanok, which have become a popular accommodation among tourists to Korea. The representative Korean traditional architecture, Hanok, is reborn with modern adaptations and new architecture methods.


As a Hanok is built with natural materials such as soil, wood, and stone, its interior smells of nature. The floor of the building, which is built higher than the ground, maintains coolness inside of the building even in summer, without the need for air conditioning. In addition, ondol, an underfloor heating system, maintains warmth in the house in the winter time. It is no surprise to see Hanok architecture, which was scientifically built according to Korean geography, becoming especially popular among young Koreans who are tired of a stuffy life in apartment complexes.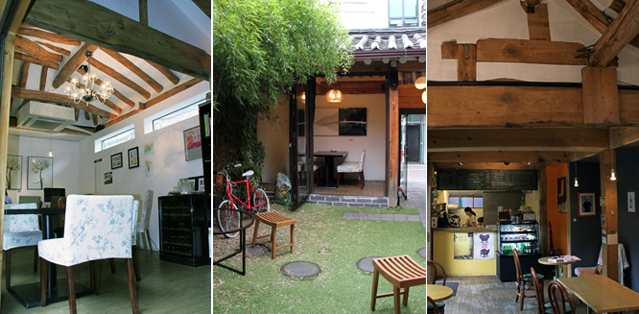 Many restaurants and cafes built in Hanoks are found in the Tongui-dong district (Photo: KOCIS)

A café in Tongui-dong, Jongno-gu, Seoul has been built in an old Hanok building. It maintains the traditional figure of the Hanok with the addition of a western garden and furniture. A chandelier hangs from the rafters of the Hanok called seokgarae, and wine bottles are displayed in a wine rack placed on the wall made out of hwangto, or yellow soil; the western items and traditional figure of the Hanok are well harmonized, creating a unique atmosphere of the modernized Hanok. Those cafes and restaurants built in Hanoks in the Tongui-dong district have attracted young people, who are impressed by the elegance and refined interiors of the modernized Hanok.


A Hanok has a triangular ceiling, enabling natural convection of heat which helps to maintain an appropriate temperature inside regardless of seasons. As slight gaps on the Daecheong, or wooden floor, circulate the air, it also helps the convection of heat. This, of course, contributes to heating the entire building in the winter from a furnace. These scientific structures are preserved in most modernized Hanoks no matter how much the exterior designs are modernized and westernized.


Hanok guesthouses or hotels are especially popular among foreign tourists to Korea. One of the representative Hanok hotels, Rakkojae, located in Bukchon Hanok Village, has been a must-visit tourist spot as it not only allows visitors to stay in a traditional Korean house but also offers some traditional cultural experiences such as tea ceremonies. Visitors to the hotel are impressed with the antique and elegant style of the building and the ondol experience that heats their bodies up. In Deokchung-dong in Yeosu City, the Hanok hotel Ohdongjae was opened to welcome visitors to the Yeosu Expo 2012. The building was decorated with traditional walls and pavilions along with modernized interior designs.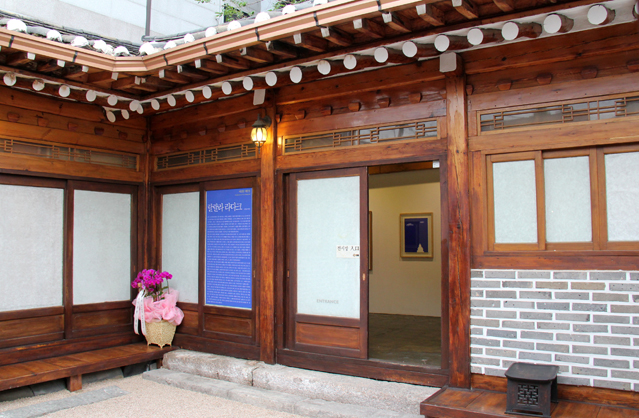 A gallery built in a Hanok (Photo: KOCIS)

Recently, a contemporary Hanok model has been proposed by the Hanok Technique Research and Development Group. Matching the quality of life of apartment buildings, it can be built with half of the original costs of constructing a traditional Hanok. The government has invested over 5 billion won into research and development of Hanok in the last four years to improve comfort and reduce the construction costs of the Hanok, and the model is the group's first result. After final testing, it will be built as a trial house in a Hanok village which is planned in Eunpyeong-gu, a district in northwestern Seoul.


The future Hanok will be built in the form of a townhouse rather than a single house, experts say. They prospect that it will also be combined with modernized designs and contemporary interior designs. "Future Hanok will focus on the concept of community and the use of space as well as add contemporary convenience and functions," said Director Lee Hyeon-su of the Korean Contemporary Hanok Society.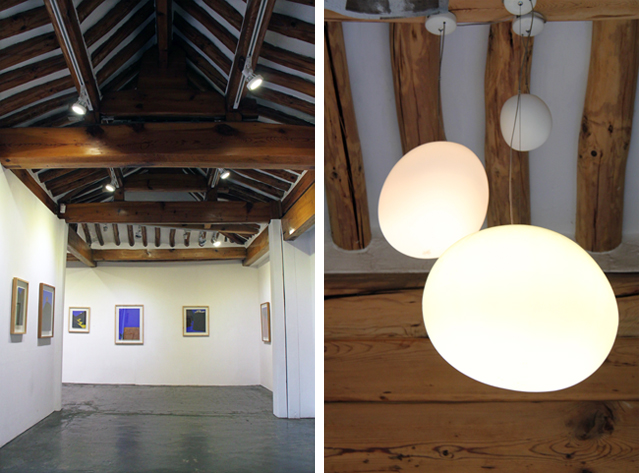 Seokgarae is well harmonized with unique lighting in Hanoks (Photo: KOCIS)

Meanwhile, several Hanok villages composed of more than 700 Hanok buildings are slated to be built in Seoul and the metropolitan area. The Hanok village in Eunpyeong-gu will have 158 Hanoks, while 300 Hanoks will be built in Dongtan New Town in Gyeonggi-do (Gyeonggi Province). Some future-oriented Hanok models such as Hanok town houses and two-story Hanok buildings will be constructed in the Eunpyeong-gu Hanokvillage. The Hanok will soon relive its golden age when it's properly standardized and generalized according to experts' prospects; they expect that construction materials for a Hanok will soon be mass-manufactured so that they can simply be assembled on site.

According to Jongno-gu Office, the number of Hanok guesthouses in Jongno-gu increased from 25 in 2010 to 51 in 2012. "We need various inducements such as incentives to property owners to increase the amount of Hanok architecture," said Director Lee Gang-min from the National Hanok Center in the Architecture & Urban Research Institute under the Ministry of Land, Transport and Maritime Affairs. "It is also important to develop such techniques to reduce construction and maintenance costs of Hanok architecture."

By Jessica Seoyoung Choi
Korea.net Staff Writer

Featured Topics
http://www.korea.net/NewsFocus/Culture/view?articleId=101073
URL Copy
Department Global Communication and Contents Division , Contact Us