K-Classics impress in London
Aug 07, 2012
An evening of classical music featuring Korea's foremost artists took to the auditorium of the Royal Festival Hall, standing in the heart of London's
Southbank Centre
complex.
On July 31, the classical music concert "Shining K-Classics" with the Philharmonia Orchestra and Chief Conductor Leif Segerstam welcomed to the stage two renowned Korean female musicians, violinist Sarah Chang and soprano Sumi Jo (Jo Sumi).
The concert was the grand finale of a series of performances, held as part of the 100-day "
All Eyes on Korea
" festival. Over the last two weeks of July,
London embraced
several K-music concerts that blended Korea's traditional and modern genres. Among the other performances brought to Londoners included Korean music ensemble Baramgot and a phenomenal modernized reinterpretation by Pansori Project ZA and Jaram Lee (Lee Jaram) of "Sacheon-ga," a song from the traditional Korean music genre pansori recognized by
UNESCO
.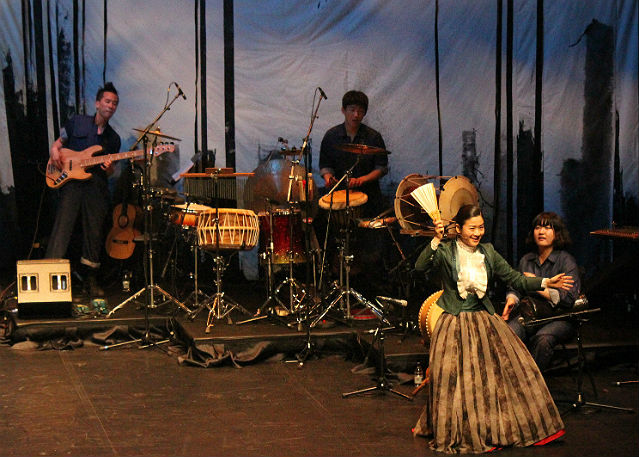 "Shining K-Classics" marked the second time Sumi Jo and Sarah Chang performed on the same stage. Fifteen years ago, the two most active and prolific artists on the global scene together took part of a commemorative concert for Korea's Independence Day.
The evening unfolded with Tchaikovsky's Overture-Fantasy "Romeo and Juliet," followed by Chang's refined interpretation of the third movement of Max Bruch's "Violin Concerto No 1 in G minor," a work for which she has become world-renowned.
Jo mesmerized the audiences with a repertoire of Eva Dell'Acqua's famous "Villanelle" and "Caro nome" (Dearest Name), Gilda's aria from Verdi's Rigoletto.
The diva, who was praised for her "divine voice" by legendary Austrian conductor Herbert von Karajan in an audition that dates back to 1988, received rave responses after singing an arrangement by Ahn Junjoon of the traditional Korean song "
Arirang
."
Chang performed an arrangement of Bernstein's West Side Story Suite and the concert drew to a close with Offenbach's "Doll's Song" by the soprano.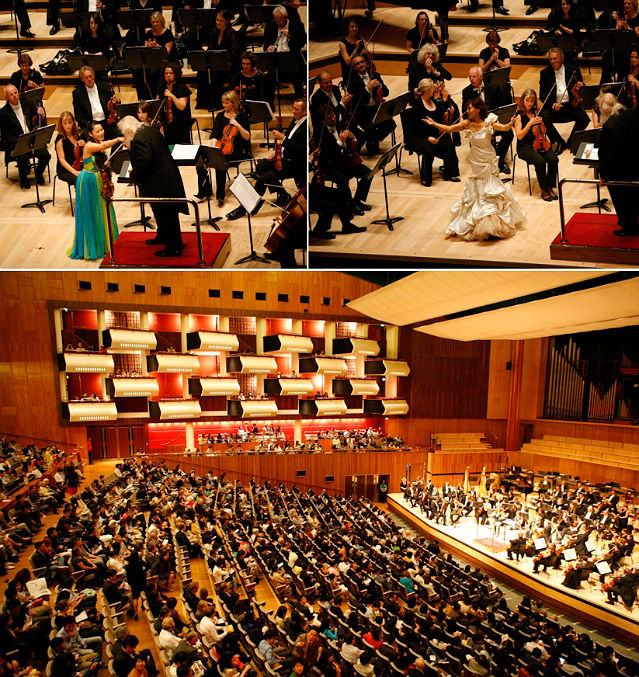 The highlight of the night came during the encore, as the audience gave a standing ovation to Jo's gagok (long lyrical song), "Longing for Mt. Geumgang."
At the press interview following the concert Jo emphasized that sports and music can complement each other when matched together. Chang added she was delighted to take part in the event that promotes not only Korea's sports but also its culture to communicate with the world on the occasion of the
Olympic Games
.
Among the participants who enjoyed an evening of K-Classics were Minister Choe Kwang-shik of Culture, Sports and Tourism and nearly 100 heads of British cultural institutions and other dignitaries of the diplomatic corps.
"
All Eyes on Korea
," the 100-day Korean culture summer festival held in conjunction with the
London Olympic Games
, runs until September 9. For more information, visit the official website of the Korean Cultural Centre UK at:
www.kccuk.org.uk/welcome.do
By Hwang Dana
Korea.net Staff Writer
Department Global Communication and Contents Division, Contact Us