Hallyu Camp 2012: Exploring Korean Pop & Traditional Culture
Aug 07, 2012
A 5-day cultural immersion experience for all fans of Korean pop culture, August 6-10!
College students and young adults welcome.
Hallyu Camp 2012
, offered through the embassy's King Sejong Institute Washington DC, is designed to give fans of Korean pop culture in the Washington DC region a deeper understanding of the country, people, and society from which Korean pop culture originates. Participants will experience Korean culture through a variety of cultural workshops, lessons, discussions, and creative projects related to Korean pop and traditional culture, led by professional instructors and cultural specialists.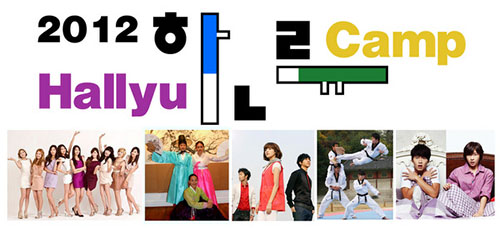 Highlights:  

- K-Pop music and dance workshops
- Learn about the traditional foundation of pop culture
- Learn Korean expressions, etiquette, and customs
- Prepare a meal with a Korean chef  
- Korean Hanbok and traditional music workshops
- Understand key Korean social concepts & values  
- Learn the basics of the Korean language
- Meet with the KCC DC Director
...and more!
Korean pop culture, including K-pop music, dramas, and movies, has become a global phenomenon in recent years, growing a passionate fan community that spans cultures and languages worldwide. The term hallyu, or Korean Wave, has come to encompass all of these trending genres.
--------------------------------------------------------------------------------
Organizers:
Korean Cultural Center, Embassy of the Republic of Korea, King Sejong Institute, Washington DC
Dates/Hours:
August 6 – 10 (Mon – Fri), 9:30 am – 3:30 pm
Location:
Korean Cultural Center Washington DC
2370 Massachusetts Ave. NW Washington DC 20008
*SOURCE: Korean Cultural Center, Washington DC
Department Global Communication and Contents Division, Contact Us