Psy's Gangnam Style arrives in Sweden
Oct 03, 2012
For the last few decades, ABBA has been an icon for Sweden. Thousands of young people were fascinated with ABBA and their songs are still easily found and loved today.
Surprisingly enough, K-pop's heat is spreading in Sweden. On September 24, Sweden's leading liberal morning newspaper, Dagens Nyheter, released a three-page article, "K-pop train arrives in Sweden," which covered Psy's "Gangnam Style."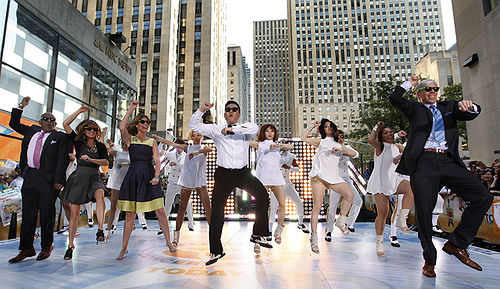 The first 'K-pop club' in Stockholm opens


The article asserted that K-pop has been developing as a profitable industry at large and influencing Western pop music. Also on September 22, thousands of people participated in a "Gangnam Style" flash mob, and the first "K-pop club" in Stockholm opens on September 28, the first of its kind in Northern Europe.
Around 2 p.m. on September 22, thousands of people gathered in Sergels torg for a "Gangnam Style" flash mob, which has been a mega hit around the world. "Gangnam Style" is now the number one on pop charts of Denmark and Finland and the eleventh on America's Billboard chart. Many similar flash mobs have been spotted in New York, Berlin, and Norway. The article says that K-pop is ubiquitous music for the world.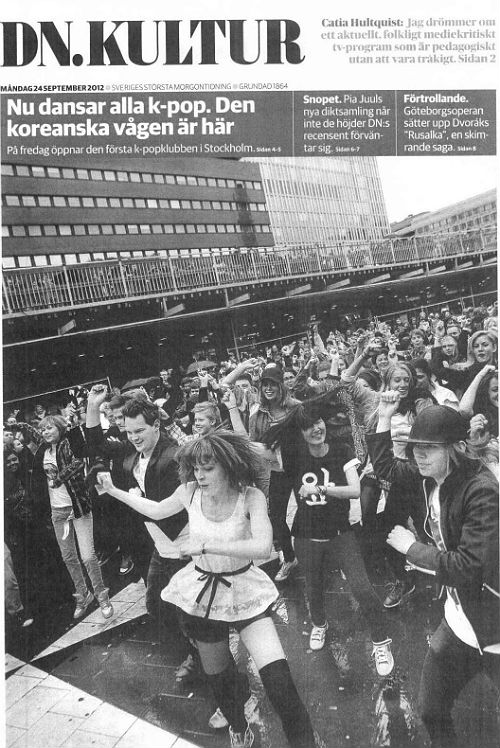 Also the article points out that Psy's "Gangnam Style" is very different from the existing K-pop trend in which singers are very cute and the performance is fantastic and not sexual.
A K-pop fan responded that the reason she is falling in love with K-pop is not just because of the music itself, but because of the fabulous package they provide including performer's clothes and dancing style.
Pelle Lidell, a music critic in Sweden, mentioned that K-pop has gained a firm ground in America and Europe and the status of K-pop will be upgraded in the world pop music scene. He also said that K-pop was an unknown genre to people who are unfamiliar with Asia and compared this phenomenon to Hyundai Motor's status in 1980s Europe. In Sweden
Hyundai Motor
has been underestimated but lately
Samsung Electronics
is viewed as the best television brand.
By Wi Tack-Whan
Adapted and translated by An Myungok
Korea.net Staff Writer
Featured Topics
http://www.korea.net/NewsFocus/Culture/view?articleId=102747
URL Copy
Department Global Communication and Contents Division, Contact Us