The Korean alphabet in the spotlight
Oct 17, 2012
The celebrations that took place across Korea last week for Hangeul Day (October 9) may be over, but renewed local and international interest in Hangeul is continuing to draw attention to the unique merits of the Korean writing system.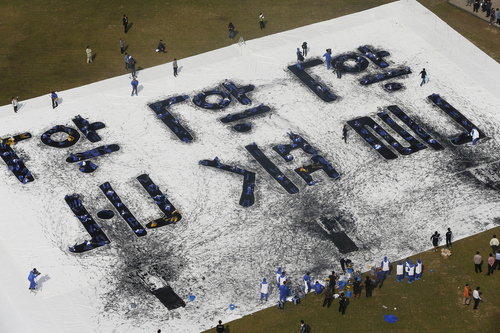 Hangeul acknowledged for technical, aesthetic merits

Prior to Hangeul Day, Hangeul was already receiving recognition abroad for winning the top honor at an international contest of alphabets.
At the 2nd World Alphabet Olympics, held in Bangkok from October 1 to 4, Hangeul won the gold medal. Hangeul, which consists of 24 letters but can make over 8,000 sounds (in comparison to English, which has 26 letters that can combine to make 300 sounds), received high scores on the basis of criteria that included alphabet structure, functionality, and potential for growth.
Professor Lee Sang-ok of Seoul National University, who gave a presentation on Hangeul to the Olympic panel, emphasized that the alphabet is easy to learn and that its versatile phonological structure allows for greater variation of sounds. South India's Telegu and English came in second and third, respectively, in a contest that introduced over 20 unique alphabets.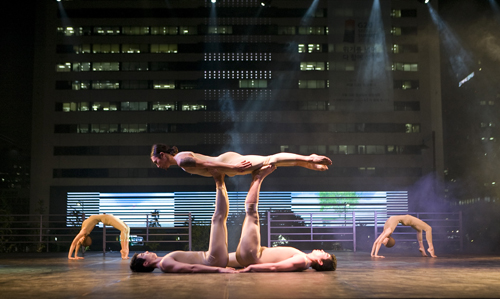 Meanwhile, to kick off the weeklong celebrations for Hangeul Day, a dance inspired by the shapes and lines of Hangeul characters was performed from October 12 to 14 at one of the theaters in Daehangno, to the surprise and delight of audience members. In "Hangeul Dance," choreographed and performed by Milmul Dance Company, dancers form the shapes of Hangeul characters, combining unique movements for vowels and consonants.
Professor Lee Sook-jae, director of
Milmul Dance Company
, which has performed the dance on more than 30 occasions on international stages in Japan, Uzbekistan, and Chile, said that the appeal of the dance is closely related to the appeal of Hangeul itself. Audiences are often struck by how each letter can be depicted using a dancer's body, commented Lee in an interview, and also by the fact that Korea, a relatively small country in terms of geographic size, could develop such a creative and innovative script.
Hangeul rediscovered at home


In light of the growing interest in Hangeul among Koreans and non-Koreans alike, in 2009, the Korean government finalized plans to open a Hangeul Museum. The museum, which is currently under construction in the Yongsan district of Seoul close to the National Museum of Korea, has been designed as a multipurpose space for exhibits as well as educational programs and collections of research materials.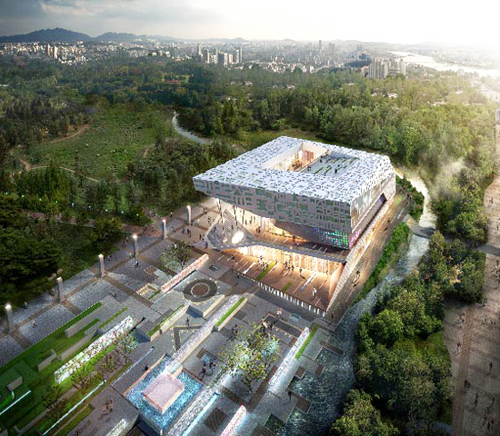 On October 9, the
Ministry of Culture, Sports and Tourism
announced that the archives of the Hangeul Museum will include over 2,000 texts and materials donated by 90-year-old Jo Mun-jae, emeritus professor at Seoul National University and lifelong Hangeul scholar.
Included among Jo's donations are textbooks published by the Office of the Governor-General of Korea during the Japanese colonial occupation as well as reference books used for a public education campaign by media outlets at the beginning of the 20th century.
As a site where rare historical records will be preserved and made available to the public, many for the first time, the Hanguel Museum is expected to shed new light on the value of the Korean alphabet. Construction on the museum will be completed in late 2013.
More information on Hangeul and learning the Korean language can be found at the Hangeul page on Korea.net.
By Lee Seung-ah
Korea.net Staff Writer
Featured Topics
http://www.korea.net/NewsFocus/Culture/view?articleId=103134
URL Copy
Department Global Communication and Contents Division, Contact Us