Korean films to hit 100 million domestic viewers
Nov 05, 2012
Some people may call it a Renaissance of Korean films. Locally produced films have been sweeping the box office lately, dominating charts.
Last weekend, the new James Bond film
Skyfall
featuring Daniel Craig gave away its top spot to
A Werewolf Boy
, a Korean film starring heartthrob Song Joong-ki, only one week after the spy action thriller ended
Masquerade
's six-week dominance at the box office. It remains to be seen whether Korean films will continue to dominate.
With Koreans watching more locally produced films, the annual number of local viewers watching domestic films is expected to exceed 100 million this year for the first time. According to the
Korean Film Council
(KOFIC), the number of local viewers of Korean films stood at 93.5 million from January 1 through November 4, surpassing the previous record of 91.7 million for the whole of 2006.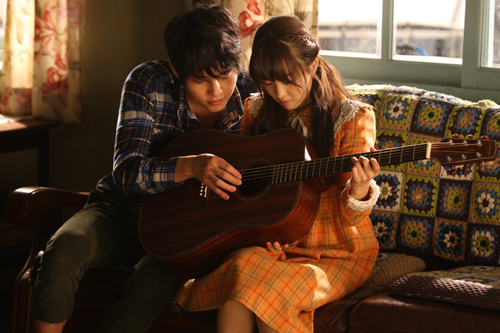 One of the factors that contributed to setting the new record is that there were two Korean films released this year that attracted more than ten million viewers. By amassing 13.03 million viewers in total,
The Thieves
broke the previous record of 13.01 million set by
The Host
in 2006 and became the most-watched Koran film in history. A series of box office hits by local films released in the first half of the year such as
Architecture 101
,
Dancing Queen
,
, Deranged, and Nameless Gangster all drew more than four million viewers.

Another Korean blockbuster, the costume drama Masquerade is still going strong, drawing a total of 11.1 million viewers so far. Now it is the seventh-most watched Korean film behind The Thieves, The Host, King and the Clown, Taegukgi, Haeundae, and Silmido. The film about the 15th ruler of the Joseon Dynasty won 15 awards including the Best Picture Award at the 49th Grand Bell Awards on October 30, fetching more than half the trophies in 23 categories. It is likely to advance in the most-watched Korean film chart soon as it is attracting hundreds of thousands of viewers every week.

This is similar to the year 2006. That year two Korean films - The Host and King and the Clown - accumulated over ten million viewers and helped local films command an annual market share of 63.6 percent even though King and the Clown was released in December 2005.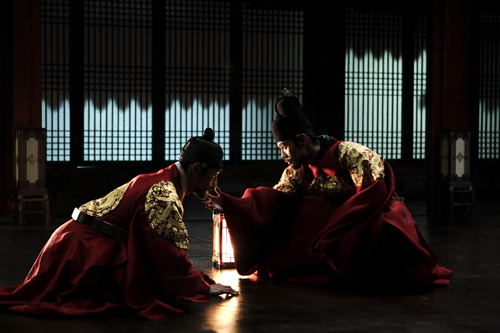 Industry observers say traditionally those in their 20s were responsible for a big chunk of movie ticket sales but now there is an increased number of viewers in their 30s and 40s. There are also more diversified genres of films.

"Those in their 30s and 40s started watching films more frequently and helped expand the market," said Busan International Film Festival programmer Jeon Chan-il in an interview. "There have been well-made Korean films released such as Nameless Gangster and they are creating a synergy with each other."

Especially this year, many high-quality Korean films with ticket power have been released. "We've had much difficulty in selecting films for best scenario, director, and film awards because there were so many good movies this year," said Kwak Young-jin, a film critic.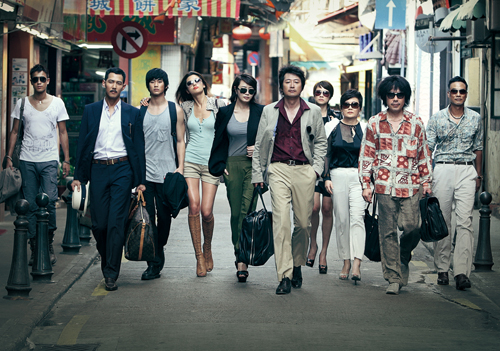 Industry experts call 2012 "the year of Korean films' Renaissance." Most of all, the number of viewers and the market share of Korean films for 2012 are highest in the last five years. According to KOFIC, the market share of Korean films so far stands at 58.2 percent, over six percentage points higher than last year's 51.9 percent, though it is lower than 63.6 percent of 2006.

Industry experts say watching Korean films has become more habitual. They say Koreans used to watch locally produced blockbusters mostly during peak seasons but now they choose to watch domestic films throughout the year. Most Korean blockbusters such as King and the Clown, Taegukgi, Haeundae, The Host, and Silmido were released during the summer or winter vacations while Masquerade was released in September, or in the middle of off-peak season.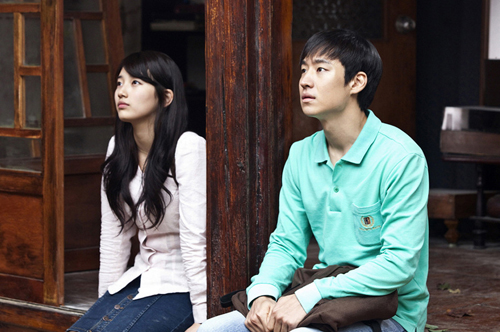 If the number of local viewers of Korean films surpasses 100 million this year, the average number of domestic movies watched by a local viewer aged between 15 and 64 would be 2.73, rising by nearly 1 from 2008. This is ironic as the screen quota system that required local movie theaters to screen Korean films for a certain number of days in a year has been reduced from 146 days to 106 in 1998 and again to 73 in 2006, causing an outcry that the Korean film industry would die out in competition with Hollywood blockbusters.

Now Korean films are enjoying box office success more than ever. They amassed over ten million local viewers each month for four months in a row from July through October. In the past, the monthly figure of local viewers of Korean films exceeded ten million only five times: Augusts in 2006, 2007, 2009, and 2011 and October 2006. The number of new domestic films released in a year also increased from 65 in 2003, 108 in 2006, 118 in 2009 to 150 in 2011, according to the council, helping increase the overall size of the pie.

By Limb Jae-un
Korea.net Staff Writer
Department Global Communication and Contents Division, Contact Us