Korean food stimulates five senses of Europeans
Nov 16, 2012
The Korean Culture Centre
and the Student Network in Berlin are cohosting the event "Let's Eat Rice" at Technical University of Berlin from November 12 to 16 as a part of the Special Week of Korean Food.
Some Korean cuisines such as kimchi, bibimbap, and bulgogi have become world-renowned. Bibimbap in particular has been naturally introduced to people around the world as it is served as an in-flight meal by domestic and overseas airlines. Many overseas media outlets also have shown a big interest in kimchi, focusing on its health aspects.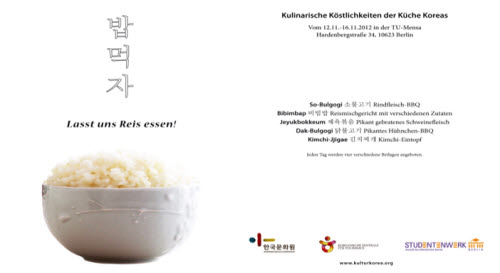 Interest in Korea and its culture has been raised in European countries including Germany through Korean TV shows, films, and K-pop. Thanks to the song "Gangnam Style" performed by Korean singer PSY, Korean food also has become more popular among those countries.
"Thanks to Hallyu or Korean wave, awareness of Korean food in Germany in the last five to six years had clearly changed," said chef Park Jun-cheol, the director of the event. "As Germans tend to not easily change their lifestyle, it was not easy to spread Korean food within the nation. However, more people have enjoyed new cultures such as Korean culture, especially Korean food, thanks to the effects of Hallyu."
"Some Germans know more about Korean food than Koreans residing in Germany," said the chef, who has lived in Germany for 22 years. "If more events like 'Let's Eat Rice' are held, Germans will discover the real taste of Korean food such as 'hot yet refreshing,' in the next five years."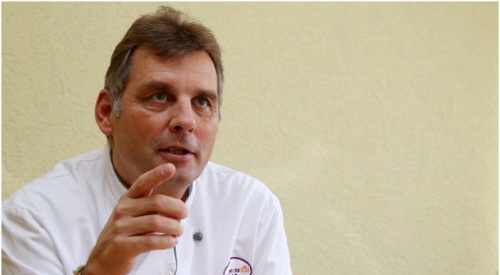 "I thank the Korean Cultural Center that has organized the event, which offers students an opportunity to enjoy various cultural aspects of Korean food," said an executive chef of the student restaurant at the Technical University of Berlin Michael Koglin. "Student restaurants and cafeterias suffer from such difficulties as finding fresh yet low-priced ingredients. I'm very happy to introduce Korean food, known as some of the healthiest food in the world, through the event."
He admits his surprise at the amount of garlic used in Korean foods, an ingredient which is not familiar to most Germans. "Although I think it might be a good idea to adjust the amount of garlic used in recipes, it will be more important and meaningful to promote Korean food as it is," he said. "Germans like something verified and trust it once it is proven by authorized institutions," said restaurant chef Stefanie Amelung. "As the event is hosted by such proven organizations as the Korean Cultural Center, it offers Germans the chance to taste Korean food with a more open mind."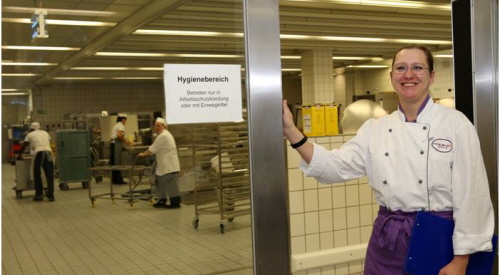 During the 'Let's Eat Rice' event, various Korean delicacies including bulgogi, chicken bulgogi, jeyukbokkeum, and kimchi jjigae were introduced along with side dishes such as kimchi, namul, japchae, and tteokbokki. Last year when the event was held at Free University (FU) Berlin, around 2,500 students and faculty members attended to taste Korean food.
"We'll continue holding the event to promote Korean culture through food," said Yun Jong-seok, director of the Korean Culture Center in Berlin. "The center will lead promoting Korean culture in Europe, including the taste of Korean food that stimulates all five senses."
By Jeon Han
hanjeon@korea.kr
Featured Topics
http://www.korea.net/NewsFocus/Culture/view?articleId=103777
URL Copy
Attached File
Related Contents
News Focus
News Focus
News Focus
Department Global Communication and Contents Division, Contact Us