HK media, Korean fashion carries on K-pop fever
Nov 28, 2012
In recent years, Korean fashion has been gaining recognition on the global stage (photo: Yonhap News).
Early in October, award-winning stylist and costume designer
Patricia Field
, who was recognized for her outstanding creations in the popular movies
Sex and the City
and
The Devil Wears Prada
among others, hosted and styled the
K-Fashion Sensation
party in New York introducing Korean fashion brands. During the fashion event, Field said that Korean fashion brands are remarkable and attractive and that she has discovered their hidden potential to appeal to the U.S. mainstream fashion market.
In addition to taking New York by storm, Korean fashion has gained recognition in Hong Kong. The November 19 edition of Hong Kong's newspaper Apple Daily published an article titled "A wind of Hallyu Craze blown in the fashion industry," reporting that Korean fashion started to take its first steps to make inroads into global markets, following the trace of K-pop fever set off with Korean idol groups such as Big Bang and Girls' Generation in front.
Apple Daily
also added that a number of multi-shops including Harvey Nichols and Joyce keep bringing in more Korean commodities.
"With clear concepts, brave color combinations, and economical prices, the first Korean fashion show I attended left a lasting impression on me," said Billy, a buyer of Harvey Nichols in the HK newspaper. "Korea is full of talented designers even in fringe groups since the Korean fashion market is relatively large."
Apple Daily
attributed the development of Korean fashion culture and the growing success of Korean designers on the global stage to the support of the Korean government as well as private enterprises.
In fact,
Korea's Ministry of Knowledge Economy
was involved in the K-pop Fashion Sensation event, designed to introduce promising domestic brands and cultivate them as global brands. "Korea has great products produced with quality textiles but found difficulty in getting known to the world," said Kim Nam-kyu, then director of the Textile, Apparel & Consumer Goods Division in the Ministry of Knowledge Economy. "Taking notice of the hardship, the ministry decided to give aid to setting up global networks."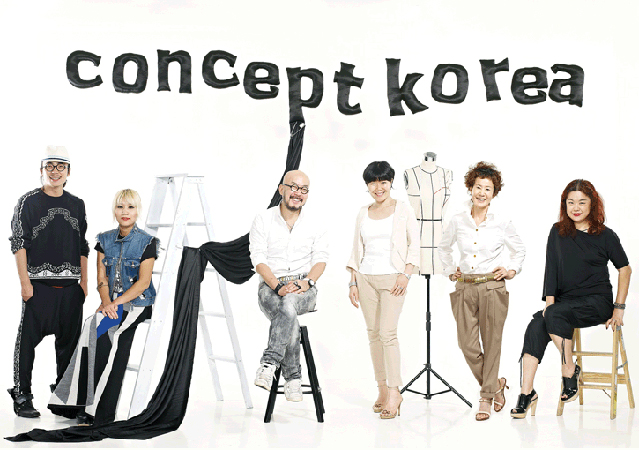 In the media,
Apple Daily
introduced efforts made by the Korean government to help raise Korean designers' performance competency to the international stage. Among them are Concept Korea, an annual fashion show sponsored by the Ministry of Culture, Sports and Tourism, and Seoul's 10 Soul, a project of the
City of Seoul
selecting ten talented designers and providing them with a chance to take part in Fashion Week events in Milano, Paris, and other cities.
Since 2010, the Concept Korea fashion initiative has taken place twice a year, playing a crucial role in promoting Korean fashion culture overseas. The lucky invitees are selected through a fierce evaluation process with a professional panel of critics and industry experts from both domestic and international backgrounds. During the initiative,
Peter Davis
, editor-in-chief of
Avenue Magazine
, praised the collections of the chosen designers, saying that some of the costumes can possibly sell and win fervent responses in New York.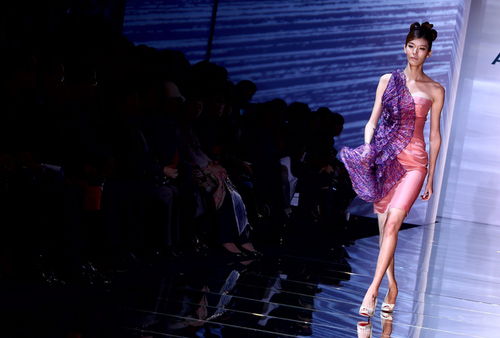 "Korean designers can dream more realistic dreams now," said Lie Sang-bong, who attended Concept Korea three times. The establishment of networking platforms made possible by Concept Korea has allowed Korean designers to advance to New York and even the wider world.
"Korean people have great marketing skills as well as the environment to demonstrate their competency," said Will, a designer at retail store Off the Wall.
By Lee Seung-ah
Korea.net Staff Writer
(
slee27@korea.kr
)
Featured Topics
http://www.korea.net/NewsFocus/Culture/view?articleId=103949
URL Copy
Department Global Communication and Contents Division, Contact Us