Spotlight on Korea's classical musicians
Nov 28, 2012
Last May, a documentary produced by Belgian public broadcasting organization Radio Télévision Belge Francophone (RTBF) shed new light on the swift rise of Korean classical musicians in the international music scene. Entitled "Le mystère musical Coréen," or "the Korean music mystery" in English, the film aired on Belgian television several times throughout the country's prestigious Queen Elisabeth Music Competition and became a local press sensation.
Almost half a year later, the impact of the film is still being felt. Filmmaker Thierry Loreau, a broadcast journalist who partnered with director Pierre Barré to discover the secret behind the remarkable success of Korea's young musicians, recently visited Korea to attend a special screening of his film.
Loreau and over 70 students and professors at Korea National University of Arts (K-Arts) gathered in a hall on campus to watch the film on November 1. It was an afternoon of moving moments, reported Yonhap News, particularly for the students, some of whom shed tears as they watched the dreams of their fellow musicians (several are K-Arts alumni) unfold on film. A Q&A session with Loreau followed.
"It wasn't my intention to make a statement or leave any kind of lesson," said Loreau in response to one student who asked the filmmaker what he perceives to be the strengths and weaknesses of Korean musicians. "I wanted to take an objective look at the phenomenon of Korean musicians achieving such consistently excellent results."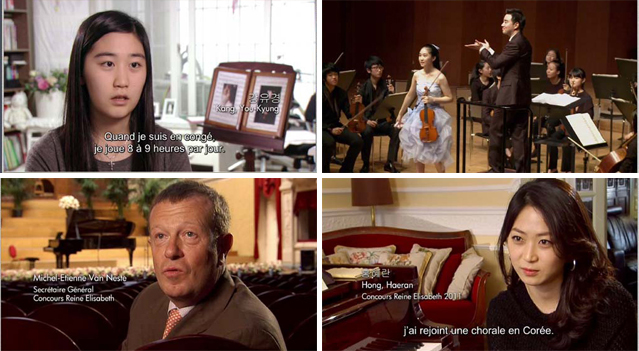 The achievements referenced by Loreau have propelled Korean musicians into the spotlight over a few short years. As the documentary recounts, over the past three years, Korean musicians have comprised at least a quarter of all participants in prestigious international competitions. Ten years ago, the Queen Elizabeth Music Competition had no Korean participants but in 2011, five of the twelve finalists were Korean, and soprano Hong Hae-ran made history by becoming the first Asian musician to win the grand prize in the voice competition.
"The realization came to me after several years of listening to Korean musicians that Korea really has something," said Loreau, who has headed video documentation for the Queen Elizabeth Music Competition for the past 15 years. He recounted being floored, for example, by violinist Ye-eun Choi, who "seemed to imbue each note of her performance with an element of drama."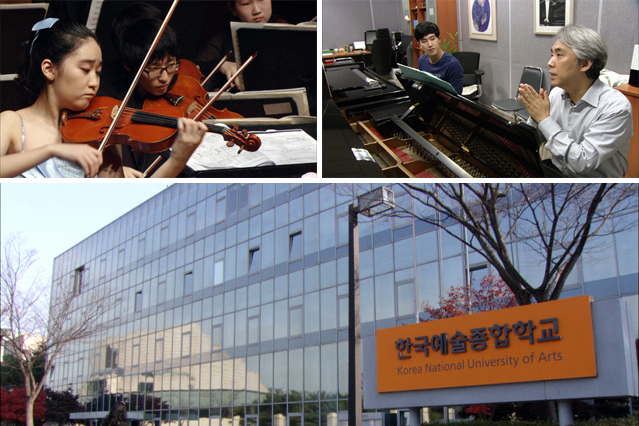 What, then, is the "secret" that has secured the success of Korea's musicians? As Loreau's film tells it, Korean musicians excel because of their passion, courage, and healthy competitive spirit. And according to the Belgian filmmaker, it is this passion in particular that has so captivated European viewers of his film (Queen Fabiola of Belgium has seen the movie so many times she "knows it by heart," he says).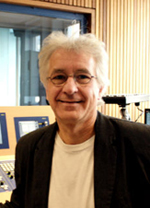 Belgian broadcast journalist and documentary filmmaker Thierry Loreau (photo: Yonhap News)
"European musicians, of course, work extremely hard as well, but Korean musicians show a tenacity that doesn't let up until the very end." With this, Loreau affirmed for his audience that Korea has already caught up to and even surpassed Europe in many areas. With regards to the question of Korean musicians and their caliber compared to performers from other countries, he responded, "It is no longer necessary to come to Europe to succeed in the music industry."
Loreau has repeatedly expressed in previous interviews his amazement at how South Korea with its population of 50 million can continue to produce more prizewinners and competition laureates than the United States or Russia. He once shared that he has a "deep" relationship with Korea, which includes his learning the Korean language and being a self-admitted fan of K-pop.
"Le mystère musical Coréen" was first covered by Korea.net in May 2012. The original article can be accessed at
http://www.korea.net/NewsFocus/Culture/view?articleId=100556
.
For more information on Korea's classical musicians, the publication
K-Classics: A New Presence on the World's Musical Stage
can be accessed on the resources menu of Korea.net:
http://www.korea.net/Resources/Publications/About-Korea/view?articleId=2227
.
Additional information about Korea National University of Arts can be found at the official website:
http://www.karts.ac.kr/main/main.do
.
By Kwon Jungyun
Korea.net Staff Writer
leona@korea.kr
Featured Topics
http://www.korea.net/NewsFocus/Culture/view?articleId=103971
URL Copy
Related Contents
News Focus
News Focus
News Focus
Department Global Communication and Contents Division, Contact Us