Performance art on parade at Culture Station Seoul 284
Dec 05, 2012
Since opening in April earlier this year,
Culture Station Seoul 284
has been gaining prominence as one of Seoul's most dynamic new spaces for artistic innovation and experimentation. The venue's latest exhibit, entitled "Playtime," takes this same unconventional approach to the otherwise familiar theme of time.
Over 50 musicians, dancers, actors, videographers, writers, designers, and architects have been taking part in the daily performances in the restored station since mid-November. From poetry recitation and fluorescent light shows to tarot reading, the performances in "Playtime" reflect the creative visions of five directors.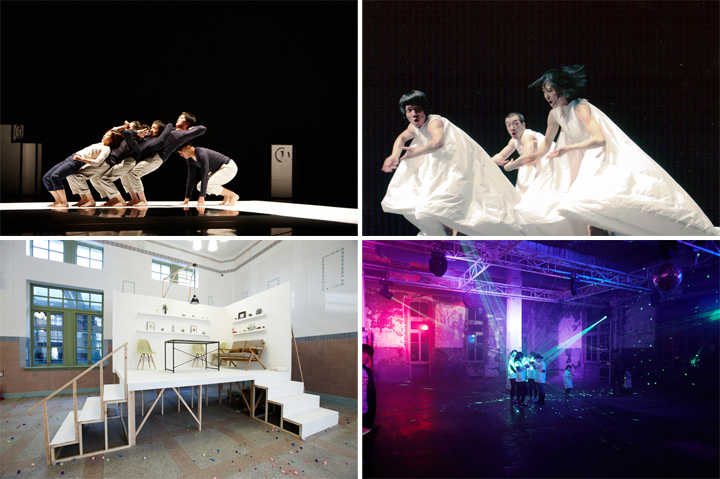 Kim Sung-won, artistic director for Culture Station Seoul 284, produced "Rehearsal," an interactive performance piece that draws careful attention to instability and incompletion as unavoidable parts of our daily lives.
Kim Heejin, director of
Art Space Pool
, designed the 14-member performance "Exercise of Doing" to highlight the motivations and desires that drive individuals to action.
Dancer and choreographer
Ahn Eun-me
invites the audience to participate in her interactive exhibit, "Playtime Art School." Kim Hyun-jin's "The Waiting Room of Episteme" and Kim Hae-ju's "Theater of Sands" also incorporate dancers, actors, and other performers to convey their ideas about the power of narratives and perceptions.
"Playtime" is organized by the
Ministry of Culture, Sports and Tourism
and the
Korea Craft & Design Foundation
. The exhibit will run until December 28 on the first and second floor of Culture Station Seoul 284, the cultural space opened in the
newly renovated Seoul Station building
. Admission is free.
For more information on "Playtime" and performance schedules, you can visit the official website of Culture Station Seoul 284 at
http://www.seoul284.org/new/main/main.php
. More information on the history of old Seoul Station and its renovation project can be found in the related Korea.net articles below.
By Kwon Jungyun
Korea.net Staff Writer
Department Global Communication and Contents Division, Contact Us