Seokjojeon, majestic Daehan Empire palace to be restored
Dec 10, 2012
The main hall with marble walls had a rococo-style fireplace, the gilt plum flower patterns symbolizing the Daehan Empire (1897-1910) reminiscent of past glories.
Located in
Deoksugung
, one of the five palaces of central Seoul, Seokjojeon's majestic and elegant main hall leads to a reception room and a VIP waiting room on the second floor and the living quarters of the emperor and empress on the third floor.
The restoration of Seokjojeon, which literally means stone house, started in October 2009, and the main east wing of the Western-style neoclassical building is regaining its form from 100 years ago. The
Cultural Heritage Administration
(CHA) revealed the restoration progress to the press on December 3.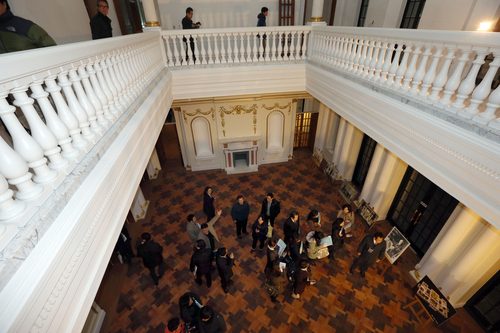 "The restoration is 75 percent done," said a CHA official. "Interiors including furniture, carpet, and lights will be restored and it will be reopened as the Daehan Empire History Museum at the end of 2013."
The restoration was guided by documents from Japan and Britain as well as Korea, according to the official. The furnishings including sofas and beds have been preserved by the
National Palace Museum
and will be moved in once the palace is ready."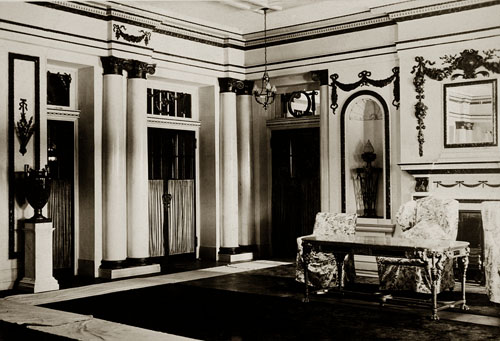 Seokjojeon, built as a palace for Emperor Gojong, remains one of Korea's major modern buildings built in the early 20th century. It was designed by John Reginald Harding of Britain and its construction took ten years till 1910 when Korea became a Japanese colony.
During the Japanese occupation, the palace became a Ye Dynasty museum and the interiors were damaged and modified. During the Korean War (1950-1953), it was further damaged by bombing and arson by the North Korean army.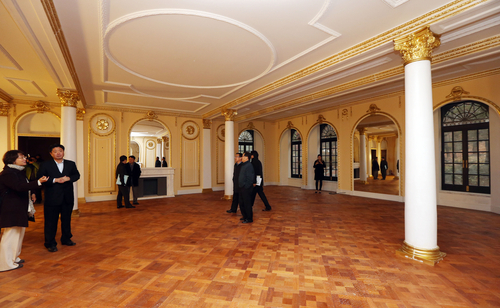 In peaceful times, the former palace became a national museum, then a national contemporary art museum, a court museum, and a management office for Deoksugung, completely losing its original form.
In 2009, the CHA decided to start the KRW 13-billion restoration project to reinstate the historical meaning of the Daehan Empire.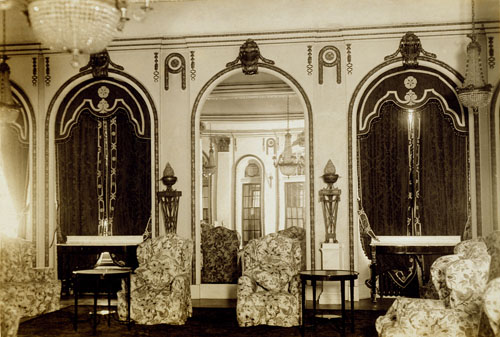 The main hall, the reception and VIP waiting rooms on the second floor, and the living room on the third floor will be restored thanks to preserved records of their original appearance. The CHA said it used old blueprints which were recovered in 2011, photographs held by the
National Museum of Korea
, and newspapers as references for the restoration. However, other places in the building without such records will be used for exhibitions and storage for Daehan Empire artifacts.
"Seokjojeon should be used as a place to re-evaluate the historical meaning and value of the Daehan Empire and royal family, which so far have been neglected," said Kim Chung-dong, an architecture professor at Mokwon University.
By Limb Jae-un
Korea.net Staff Writer
jun2@korea.kr
Featured Topics
http://www.korea.net/NewsFocus/Culture/view?articleId=104157
URL Copy
Department Global Communication and Contents Division, Contact Us