Year in review: top stories of 2012
Dec 10, 2012
2012 saw Korea achieve several historic firsts in the culture, sports, and tourism sectors. Continuing a yearly tradition, the
culture ministry
recently released the results from a year-end survey of over 120 ministry beat reporters on the biggest headlines of the year. The following stories made the top ten list of 2012:
1. Hallyu boom still going strong
This year, Korean rapper
PSY's "Gangnam Style"
famously became YouTube's most-watched video of all time, amassing over 900 million views since being uploaded in July. The song's unprecedented popularity brought fresh attention to
Hallyu
, a trend sparked in the mid '90s among mostly Asian fans of Korean television dramas. Today, interest in Korean culture has grown in scope to include
Korean pop music
as well as art and design, with a fanbase that has extended beyond Asia to the United States, Europe, and Latin America.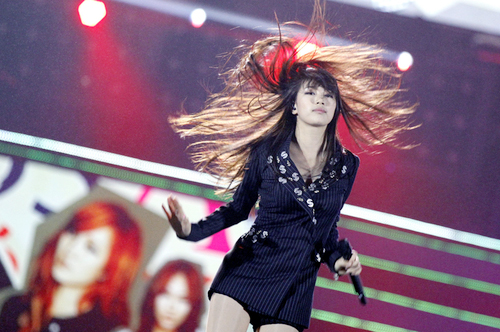 Some measurable effects have been attributed to Hallyu, including higher cultural exports and higher consumption of Korean goods by foreign consumers. In the creative industry, Korea's trade balance registered a surplus of USD 1.9 billion in 2006. In 2010, the figure had dropped to USD 350 million, but by 2011, the trade surplus was once again up at USD 24.7 billion. A 2011 study by the
Korea International Trade Association
also reported that 83.6 percent of polled Asian consumers pointed to Hallyu as a factor influencing their purchase of Korean-made products. (
Read related Korea.net article
)
2. Inbound foreign tourists surpass ten million
This year also marked the first time that Korea has welcomed over ten million foreign tourists in one year. On November 21, Li Tingting of China was welcomed at Incheon International Airport as the ten millionth foreign visitor, capping the remarkable growth that has been observed in Korea's tourism industry over the past decade. From five million visitors in 2000 to 9.8 million in 2011, this increase has been attributed to the spread of K-pop and Hallyu as well as Korea's increased exposure through the 2011 IAAF World Championships in Athletics held in Daegu and the upcoming
2018 Winter Olympics to be hosted in Pyeongchang
. (
Read related Korea.net article
)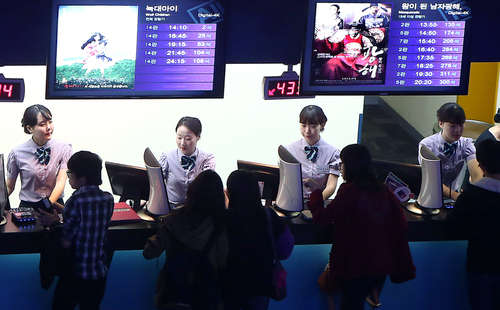 3. Domestic filmgoers top 100 million

On November 20, the number of domestic viewers of Korean films surpassed 100 million for the first time in the history of the industry, and this number is expected to reach 110 million by the year's end. The previous record for domestic viewership was 91.7 million during 2006. Key factors behind the latest success of homegrown films include widely acknowledged gains in quality, as evidenced by back-to-back blockbusters
The Thieves
and
Masquerade
. (
Read related Korea.net article
)
4. Victory at the London Olympics, Paralympics
2012 was also a winning year for Korea in sports. At the London Olympics and Paralympics, Team Korea placed fifth overall (28 medals, 13 gold) and twelfth overall (27 medals, nine gold), respectively. Korea's strong performance as a top medal contender was attributed in part to having an onsite training center at nearby Brunel University during the games. Various press outlets also covered the success of
All Eyes on Korea
, a 100-day cultural festival offering special exhibits, performances, fashion shows, and more. (
Read related Korea.net article
)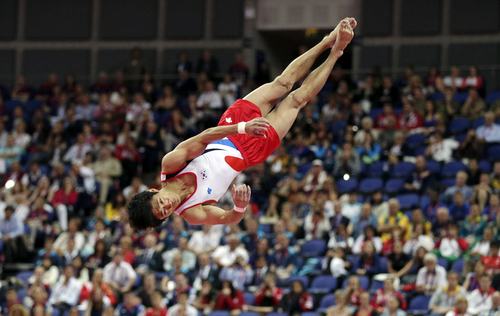 5. Korean film Pieta wins Golden Lion at Venice Film Festival
Director Kim Ki-duk's latest film Pieta also made Korean film history this year after winning the Golden Lion Award at the 69th Venice Film Festival. Kim had previously won the Silver Lion for Best Director with his film 's film 3-Iron at the same festival in 2004. Kim was featured in several interviews with the local press and delivered a memorable rendition of Korean folk song
Arirang
in lieu of a typical acceptance speech. (
Read related Korea.net article
)
6. Hangeul Day a national holiday again
Hangeul Proclamation Day, which falls on October 9, was re-designated as a national holiday this year by the
Ministry of Public Administration and Security
. Hangeul Proclamation Day was first celebrated in 1946 as a national holiday, but removed from the official list in 1991. The growing consensus among academics, policymakers, and citizens in favor of reinstating the holiday came to a head with the official request by the culture ministry for a revision of the current policy. Following the finalization of the revision, celebrations for Hangeul Day will begin in 2013. (
Read related Korea.net article
)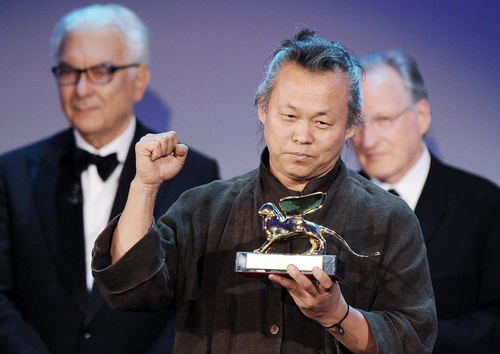 7.
Artist Welfare Act takes effect
This year also saw the Artist Welfare Act take effect on November 28, a year after being passed by the National Assembly in 2011. The law was designed to protect the occupational rights of local artists and provide funding to support their creative activities. The
Korea Welfare Foundation for Artists
was also launched to strengthen social welfare and offer consulting services for artists.
Other headlines included the announcement by the culture ministry that it has outlined its
2013 budget
at KRW 3.95 trillion (approximately USD 3.5 billion), up over six percent from this year's 3.6 trillion won. An estimated 23.9 percent of this sum, or KRW 319 billion, will go to various programs to support the spread of Hallyu. Over KRW 900 billion has been allotted for various sports projects, including preparation for the 2018 PyeongChang Winter Olympics, and the rest will go to initiatives such as strengthening tourism infrastructure and creating jobs for youths. Rounding off the top-ten list were the announcement by the culture ministry that it will seek to implement a
usage-based pricing scheme
for digital music and the
increase in the number of Chinese tourists
to Korea over the past several years.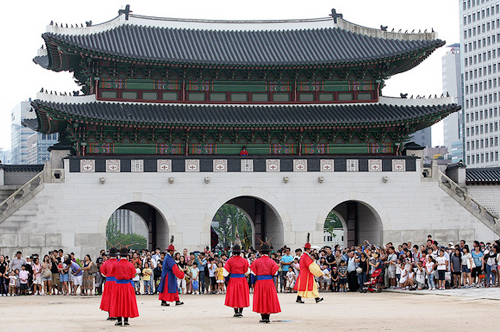 For the latest information on culture, sports, and travel in Korea, see the corresponding sections in the News Focus section of Korea.net.
By Kwon Jungyun
Korea.net Staff Writer
leona@korea.kr
Featured Topics
http://www.korea.net/NewsFocus/Culture/view?articleId=104185
URL Copy
Department Global Communication and Contents Division, Contact Us