PSY, Yoo Jae-seok, and Noh Hong-chul heat up New York with Gangnam Style
Jan 03, 2013
Three guys from Korea heated up the stage with "Gangnam Style" on the last night of 2012 in New York City.
PSY, who has rocketed to stardom with his latest song, "Gangnam Style," gave a live performance for the year-end special program hosted by ABC at Times Square in Manhattan, New York on the last day of 2012.
Dressed as in the video of Gangnam Style, famous entertainers Yoo Jae-seok and Noh Hong-chul joined the performance, sending hundreds of thousands of fans into an ecstatic mood.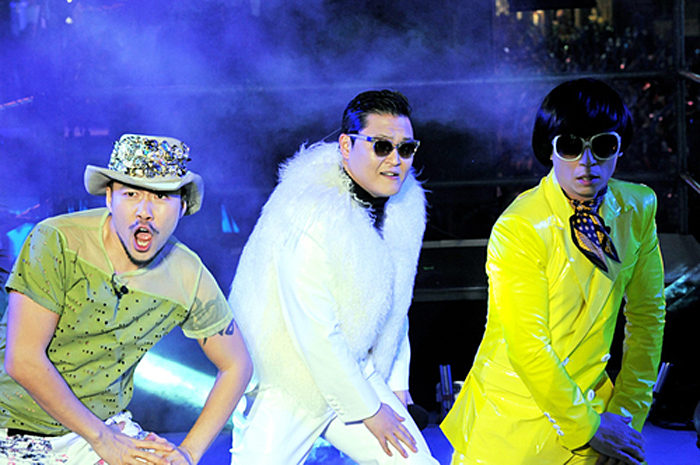 Invited to Dick Clark's New Year's Rockin' Eve 2013, America's year-end special, PSY asked his two special guests for help to make his performance more special and outstanding, which is to be broadcast throughout America and all around the world.
After he gave a joint performance with MC Hammer once again with whom he made a great finale at the American Music Awards, PSY announced during an interview, "Today is my birthday!" Hundreds of thousands of fans crowded at Times Square, shouting "Happy Birthday to You, PSY!" gave him the most memorable and precious present in his life on New Year's Eve.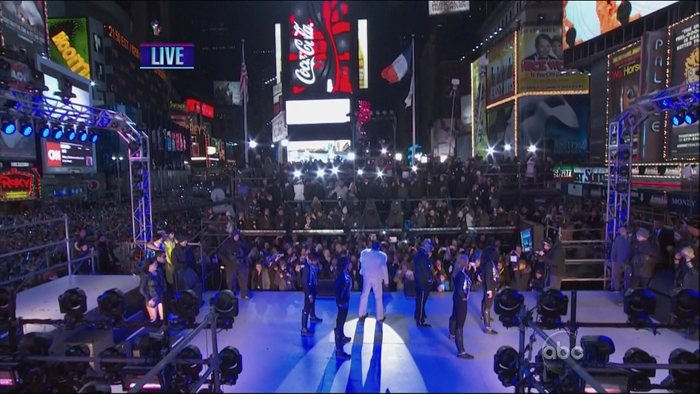 With Justin Bieber, Taylor Swift, and Carly Rae Jepsen in attendance, Dick Clark's New Year's Rockin' Eve 2013 was hosted by Ryan Seacrest, the famous MC of
American Idol
.
After the special performance with PSY, Noh Hong-chul showed how deeply moved he was by this once-in-a-lifetime performance, tweeting "I am a LUCKY GUY!" While in New York, Yoo Jae-seok and Noh Hong-chul were busy continuing their appearance with HAHA, a famous entertainer, in "Infinite Challenge," one of Korea's most popular variety shows, to cover the behind-the-scenes stories of the PSY performance, including what happened at the party with American pop singers, which is due to be aired in January 2013.
By Jeon Han, Sohn Ji-ae, Korea.net
hanjeon@korea.kr
Department Global Communication and Contents Division, Contact Us