2013 Culture Tourism Festivals of Korea list released
Jan 10, 2013
A total of 42 festivals have been designated as 2013 Culture Tourism Festivals by the Ministry of Culture, Sports and Tourism. The selection is based on the results of on-the-spot assessments and expert evaluations. The 42 selected festivals are classified into four categories: Premier Festival, Top Festival, Outstanding Festival, and Up-and-Coming Festival.

Premier Festivals include the Gimje Horizon Festival and Jinju Namgang Lantern Festival, which received the highest scores in terms of success.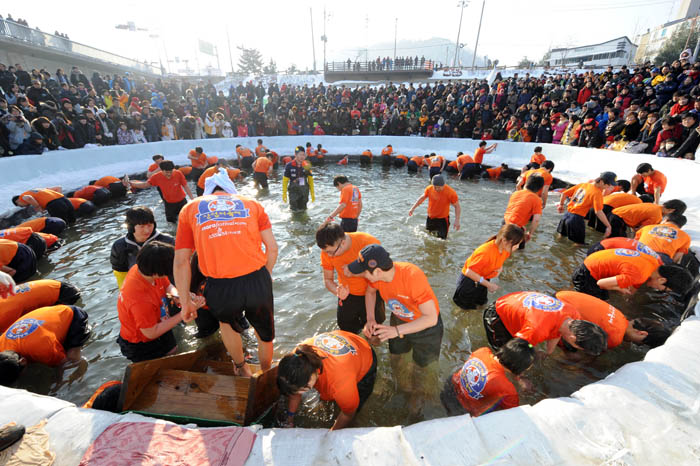 Among the eight festivals listed as Top Festivals are Hwacheon Sancheoneo (mountain trout) Ice Festival, Gangjin Celadon Festival, Mungyeong Chasabal (traditional tea bowl) Festival, Muju Firefly Festival, Cheonan World Dance Festival, and Ganggyeong Fermented Seafood Festival.
Ten festivals titled Outstanding Festival include Jaraseom International Jazz Festival, Jindo Miracle Sea Festival, and Damyang Bamboo Festival.
Falling into the Up-and-Coming Festivals category are a total of 22 festivals including Dangjin Gijisi Juldarigi (tug-of-war) Festival, Hansan Mosi (ramie fabric) Festival, Haeundae Sand Festival, Incheon Pentaport Rock Festival, Buyeo Seodong Lotus Festival, and Gwangalli Eobang (spirit of fishermen) Festival.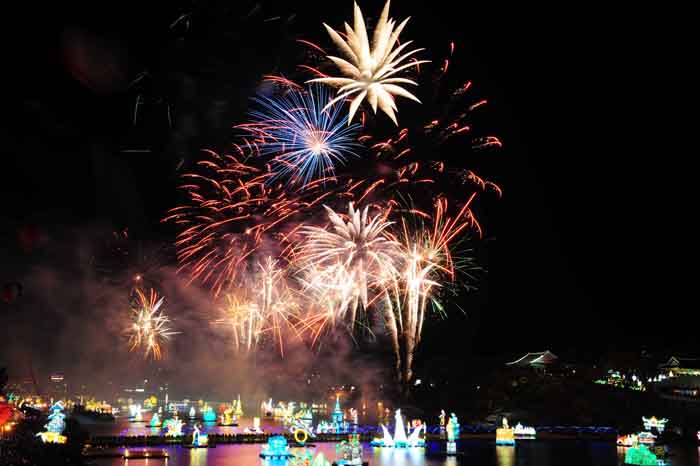 The 42 festivals are provided with Tourism Promotion funds on a per-category basis, which will maximize the effects of promotion and preparation.
Chungcheongnam-do (South Chungcheong Province) has won the greatest glory with as many as six festivals designated as the Premier Festivals and Up-and-Coming Festivals of 2013. Chungcheongnam-do is to be granted KRW 450 million worth of governmental and provincial subsidies to help prepare for two Premier Festivals, Cheonan World Dance Festival and Ganggyeong Fermented Seafood Festival, while about KRW 120 million worth of subsidies will be given for preparation and promotion for four other Up-and-Coming Festivals to be held in the dynamic province.
Meanwhile, Gyeonggi-do (Gyeonggi Province) has earned three spots, with Icheon Rice Cultural Festival constituting a Premier Festival and Jaraseom International Jazz Festival and Suwon Hwaseong Cultural Festival labeled as Outstanding Festivals.
The selected festivals are expected to enrich the unique colors of Korea and attract many people from all around the world, as well as across the nation. These festivals will offer an unforgettable opportunity to see many aspects of Korea, ranging from traditional lifestyle and culture to unique foods. Come and see each and every one of the festivals, only to find out how dynamic Korea really is!
By Sohn Ji-ae
Korea.net Staff Writer
Jiae5853@korea.kr
Featured Topics
http://www.korea.net/NewsFocus/Culture/view?articleId=104658
URL Copy
Department Global Communication and Contents Division, Contact Us