A look back at Korean winter vacation: 1950s-'90s
Jan 11, 2013
The end of December in Korea usually marks holiday season. But these days, Korean students are rather busy striving to spend their days more productively. Winter vacation is also an especially significant time of the year since it is the longest holiday ahead of a new beginning, for which students normally refresh themselves and prepare for a new school year. Therefore it is increasingly difficult to spot children around outdoor playgrounds.
Compared to today, the Koreans of the past had little work and many things to enjoy. How did they spend winter vacation in decades past?
The National Archives of Korea
recently released a collection of records, including photos and videos that depict various scenes of Korean students having fun on winter vacation during the 1950s to '90s.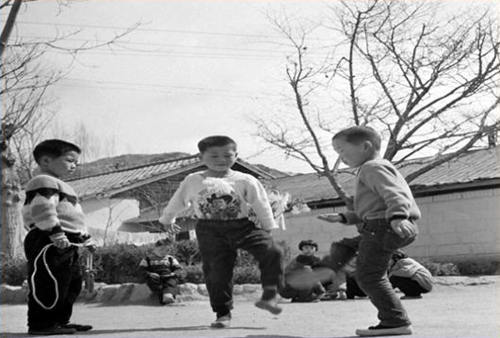 The old records that captured various scenes of young children enjoying their winter vacation seem to have faded into history. Among the pieces dating back to the '50s and '70s include scenes of children happily sledding and skating on the iced-over rivers and rice paddies and playing folk games such as top-spinning and Korean shuttlecock. Video footage from 1963 depicts one of the earliest co-ed skating competitions in Korea. Records from the early '80s show a group of students rushing out of a school shouting with joy at the end of the last day of school.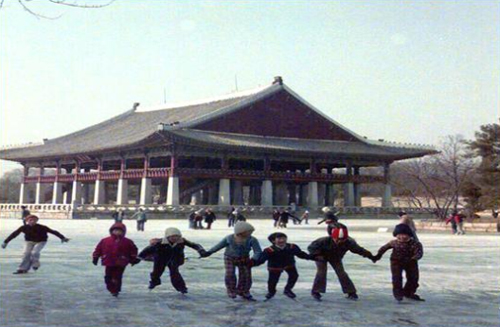 Also, there are several photos depicting volunteer activities initiated by college students and young people who visited army bases to encourage military personnel in the 1970s. In another, a volunteer group is in the countryside helping with agricultural work and educating young kids living on the outskirts.

A few photos taken in the '80s show signs of a boost to the number of cultural activities participated in by students. Several scenes show students touring museums, galleries, and historic sites, learning music, and attending computer classes.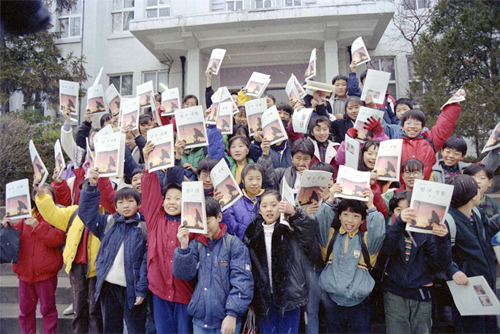 "These time-honored images of students can hopefully remind people of the enjoyable vacation season in the decades past," said Park Gyeong-guk, head of the Archives Information Service Bureau at the National Archives.
More information on the photos featured in this article as well as the full multimedia collection can be found in the monthly archive section of the Korean-language website of the National Archives of Korea:
http://contents.archives.go.kr/next/content/viewMain.do
By Lee Seung-ah, Korea.net
slee27@korea.kr
Featured Topics
http://www.korea.net/NewsFocus/Culture/view?articleId=104765
URL Copy
Department Global Communication and Contents Division, Contact Us