Seoul Arts Center abounds with K-classics
Feb 21, 2013

The
Seoul Arts Center
marks its 25th anniversary with two special series of classical music performances, the Korean World Star Series and Great Composer Series -- Tchaikovsky 2013.
The Korean World Star Series, part of the 25th anniversary events hosted by Korea's most-visited arts venue, introduces classical music fans to a treasure trove of performances by world-class Korean musicians who are highly active on the global scene.
Korean musicians including violinist Sarah Chang, sopranos Shin Young-ok and Jo Sumi, and cellist-turned-conductor Chang Han-na will take turns bringing classical music to a new level during the three-month classic festival.
Sarah Chang, one of Korea's most renowned violinists, lit up the stage on February 15. Against the backdrop of orchestra music by the Bucheon Philharmonic Orchestra, the violinist dazzled the audience of about 2,000 with her powerful and profound playing skills.
She brought the audience deep into the classical musical world, playing Samuel Barber's Violin Concerto, op. 14, and Hector Berlioz' Symphonie Fantastique, op. 14, with the Bucheon Philharmonic Orchestra.
"As Barber's Violin Concerto, op. 14, requires highest-level virtuosity, it has not previously been performed in Korea," said Yun Dong-jin, the director of Music Management for the Seoul Arts Center in an interview.
"The most famous Korean violinist and the greatest orchestra come together for the first breathtaking performance of the work, marking a milestone in Korean musical history."
The upcoming April 5 performance awaits top-notch soprano Shin Young-ok who is known to have the most beautiful voice of her time.
And Jo Sumi, a Grammy Award-winning Korean lyric coloratura soprano, will present a long-awaited performance on April 30. The two Korean sopranos are renowned worldwide as the most talented lyric coloratura sopranos in the world. A lyric coloratura soprano is a type of operatic soprano who is distinguished by a very agile light voice with a high upper extension.
Cellist-turned-conductor Chang Han-na will show off her conducting skills on April 29. Shostakovich's Symphony No. 8 and Korean Gayageum Concerto will be performed by Hwang Byung-ki, the foremost Korean gayageum player, under the baton of Chang.
The Seoul Arts Center is also holding Great Composer Series -- Tchaikovsky 2013 as part of the 25th anniversary event, spotlighting the music world of one great composer. This time it sheds new light on the works of famous Russian composer Pyotr Ilyich Tchaikovsky.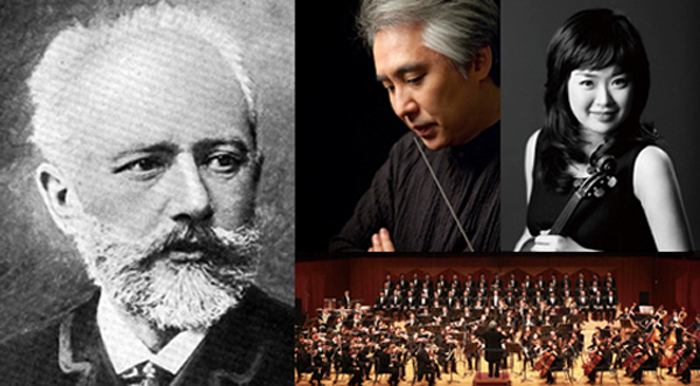 Starting with an opening performance by violinist Lee Ji-hye on February 20, the Tchaikovsky series will stage five more performances, which fall on March 23, June 28, September 26, October 23, and finally November 14.
The Suwon Philharmonic Orchestra will bring the audience to Tchaikovsky's music world by playing a series of his Symphonies No. 1-6, Piano Concerto No. 1-3, and Violin Concerto under the direction of conductor Kim Dae-jin. Among the performers include violinist Lee Ji-hye (February 20), cellist Cho Young-chang (March 23), pianists Kim Kyu-yeon (June 28), Lee Jin-sang (September 26), Kim Jin-wook (October 23), and Oliver Kern (November 14).
For more information about the Korean World Star Series, please click
here
.
By Sohn Ji-ae
jiae5853@korea.kr
Department Global Communication and Contents Division, Contact Us