Korea's musicians honored at KMAs
Mar 05, 2013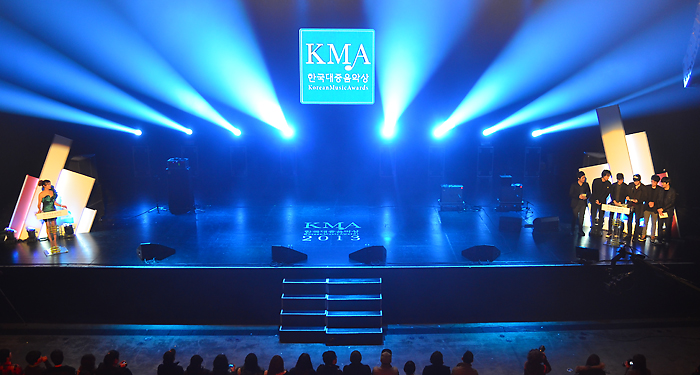 Korea's musicians both great and small were honored for their achievements in 2012 at the 10th Korean Music Awards (KMAs). Held on Thursday, February 28 at Uniqlo-Ax, the ceremony presented 25 awards to musicians in genres ranging from K-pop and hip-hop to rock and jazz.

The awards honored everyone from K-pop fixtures such as Psy and f(x) to lesser-known indie successes like 404 and Glen Check.

"Since they launched in 2004 I've used the KMAs to find gems among music I wouldn't usually listen to," says Anna Lindgren Lee, "and in later years, finally getting me to listen to albums I've picked up but have had yet to unwrap." Lindgren Lee is Managing News Editor of KoreanIndie.com, a news site for Korean music of all genres. Prior to the KMA ceremony, the KoreanIndie editors posted their predictions and polled readers on who they thought would win.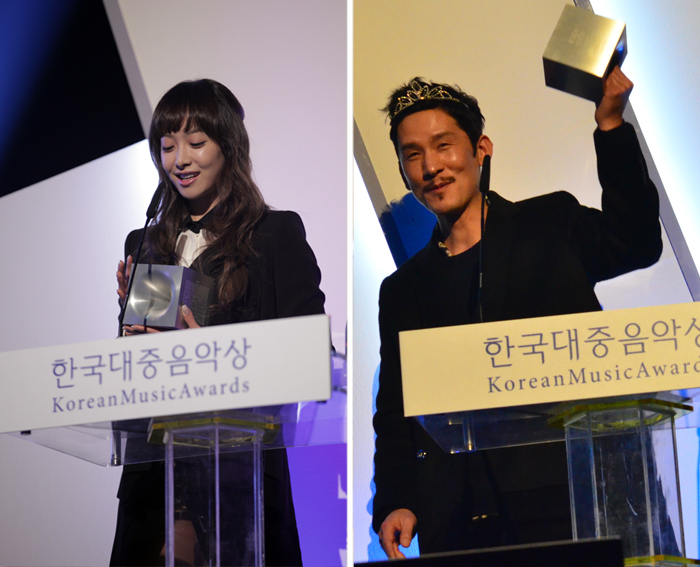 No one was surprised that Psy came away with two awards in recognition of his viral success with "Gangnam Style," which in 2012 put Korean music on the map worldwide.

"Who could possibly compete with the man that took over the world in 2012?" asks Lindgren Lee, who lives in Stockholm, Sweden with her Korean husband. "In Sweden I think 'Gangnam Style' was the trigger to all the Korea and K-pop coverage the Swedish media has been doing for the last six months. Worldwide success on this scale deserves to be awarded."

Psy, who was unable to attend the ceremony, won Artist of the Year and his hit single "Gangnam Style" won for Song of the Year but lost out to "Electric Shock" by K-pop girl group f(x) for Best Dance & Electronic Song. The award was collected by Victoria, the Chinese-born member of f(x).

Other big winners of the night included Superstar K3 finalists Busker Busker, indie rock band 3rd Line Butterfly, former Rainy Sun vocalist Jung Cha-shik, and R&B singer Naul from the group Brown Eyed Soul, each taking home multiple KMAs.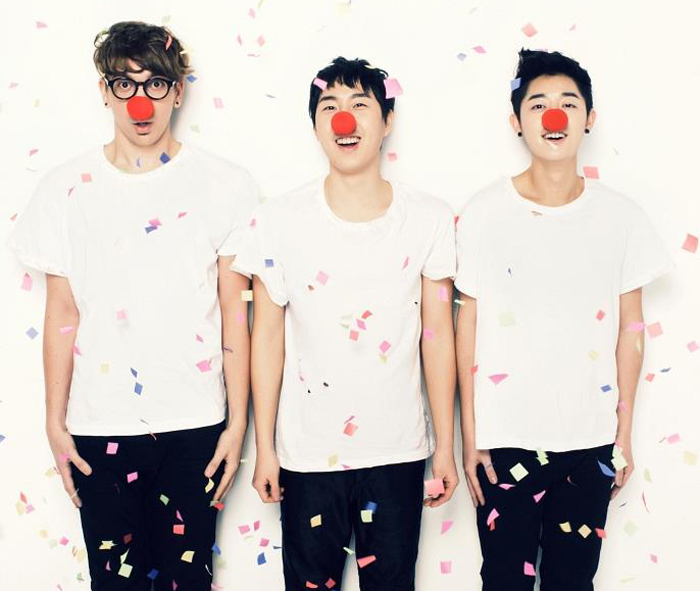 Busker Busker, who rose to prominence in 2012 on the Mnet audition show Superstar K3 where they placed second behind Ulala Session, won three awards. Their debut self-titled album won Best Pop Album, and their song "Yeosu Night Sea" which was heavily promoted alongside Expo 2012 Yeosu Korea, was named Best Pop Song. It may come as a surprise to see an indie band sweep the pop music categories, which last year had been awarded to electro-pop star Neon Bunny and K-pop idol IU.

"It's clear what Busker Busker is doing resonates well with a Korean audience -- music fans and critics alike," says Lindgren Lee.

Busker Busker also won a Netizen's Choice Award, alongside awards for male artist Jay Park and female artist Lena Park.

The awards were presented by many of last year's KMA winners. During four intermissions, the audience was treated to performances by past winners Idiotape, Jung Kigo, Boni, and Jang Kiha and the Faces.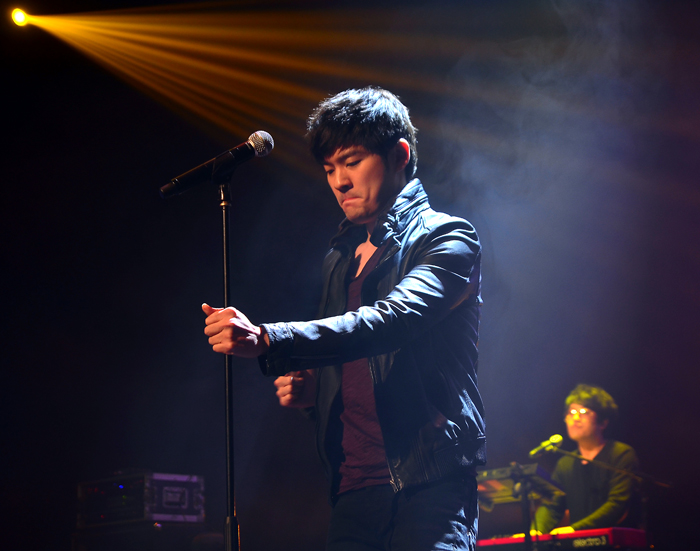 Last year's awards were dominated by indie rock band Jang Kiha and the Faces, who won four KMAs in recognition of their unique songwriting style. This year, they seem to have passed the torch to fellow indie rockers 3rd Line Butterfly, who won three awards for Album of the Year, Best Modern Rock Album, and Best Modern Rock Song.

Formed in 1999, 3rd Line Butterfly found early success in 2002 when they were featured on the soundtrack of the drama Ruler of Your Own World, but shortly after that they virtually dropped off the face of the Earth, taking a five-year break from recording. They broke their silence in 2009 with the EP Nine Days or a Million, but it wasn't until 2012 that they earned critical acclaim with their new album Dreamtalk, as well as their first English-language album Ice Cube and a tour through North America as part of the SeoulSonic 2012 tour program.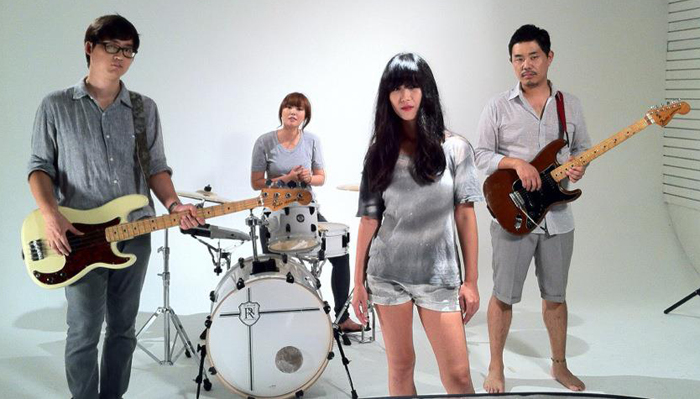 While 3rd Line Butterfly swept the Modern Rock awards, singer Jung Cha-shik swept the Rock awards, his album Turbulent Modern Times winning for Best Rock Album and his song "Street Musician" winning for Best Rock Song. Jung Cha-shik's career began with rock band Rainy Sun in the '90s, where his wailing vocal style captivated music fans.

"I think Jung Cha-sik is one of the most intriguing singers in Korea today," says Lindgren Lee.

R&B singer Naul swept the R&B/Soul category, winning for Best R&B/Soul Album with his album Principle of My Soul and Best R&B/Soul Song with "Memory of the Wind" about a man reminiscing about his ex-lover every time the wind blows. Naul is a member of the R&B group Brown Eyed Soul, as well as a former member of disbanded groups Anthem and Brown Eyes.

One of the big surprises of the night came from the Rookie of the Year award, with relatively unknown indie band 404 beating out fan favorite Busker Busker, as well as a stable of other more-established indie rock acts, including Beatball's Mukimukimanmansu and Soundholic Entertainment's Electric Eels.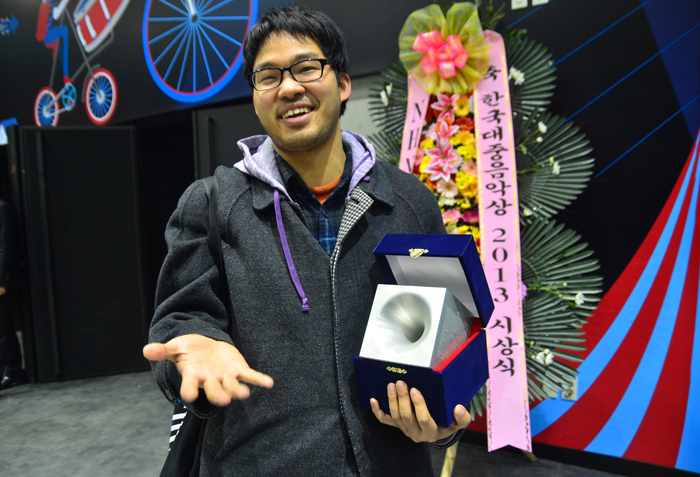 In a reader's poll on KoreanIndie for who would win the rookie category, 404 received the lowest amount of votes at only two percent, versus 48 percent for Busker Busker. "I'd like to think that our readers not ranking them higher is more about how unlikely it was that they were even noticed by the KMA than anything else," says Lindgren Lee. "I was so happy to see them nominated and even happier for the win."

Other artists to net awards at this year's KMAs include synthpop duo Glen Check, rapper Soriheda, jazz bassist Lee Wonsool, ambient trio Jambinai, and free jazz saxist Kang Tae-hwan. The award for Movie/TV Soundtrack of the Year went to Nameless Gangster directed by Yoon Jong-bin and starring Choi Min-sik and Ha Jung-woo. The Committee Choice Special Award was given to Jarasum International Jazz Festival, a popular jazz festival founded in 2004 that attracts over 100,000 jazz fans each year. An Achievement Award was given to singer, songwriter, playwright, and composer Kim Min-ki.

The KMAs are awarded by votes from a panel of judges drawn from Korea's pool of music experts, radio show producers, critics, and journalists, rather than based on record sales, which emphasizes talent over marketing and allows as-yet-undiscovered musicians to share in the accolades with worldwide superstars.

By Jon Dunbar
Korea.net Editor
Featured Topics
http://www.korea.net/NewsFocus/Culture/view?articleId=106098
URL Copy
Department Global Communication and Contents Division, Contact Us