A walk through palaces with music
Apr 25, 2013
Amid the warm spring weather, live traditional music performed at historical sites will definitely be an attraction for those who want to feel something traditional and unique to Korea.
The opportunity to indulge in traditional Korean music at the major palaces of Seoul will be available for both domestic and foreign visitors. The
Ministry of Culture, Sports and Tourism
will play host to "Listen to Traditional Korean Music at Palaces" (unofficial translation) starting May 4.
Through this program, Korea's major palaces --
Gyeongbokgung
,
Changdeokgung
, and
Deoksugung
-- and Jongmyo Shrine will be filled with live traditional music and performances by Korea's acclaimed traditional players.
For those who are ready to soak up a Korean court banquet staged by the
National Gugak Center's orchestra
, Gyeongbokgung will be the best option. The palace built during the Joseon Dynasty (1392-1910) hosts a musical concert every Saturday from May 4 to 19, giving visitors a chance to enjoy Korean court music and folk music amid the surroundings of the historical site.
There will also be various events for families with children to celebrate Children's Day on May 5, such as a traditional performance with magic.
Location: Jipokjae, Gyeongbokgung
Period: May 4-19 (every Saturday)
Time: 14:00, 16:00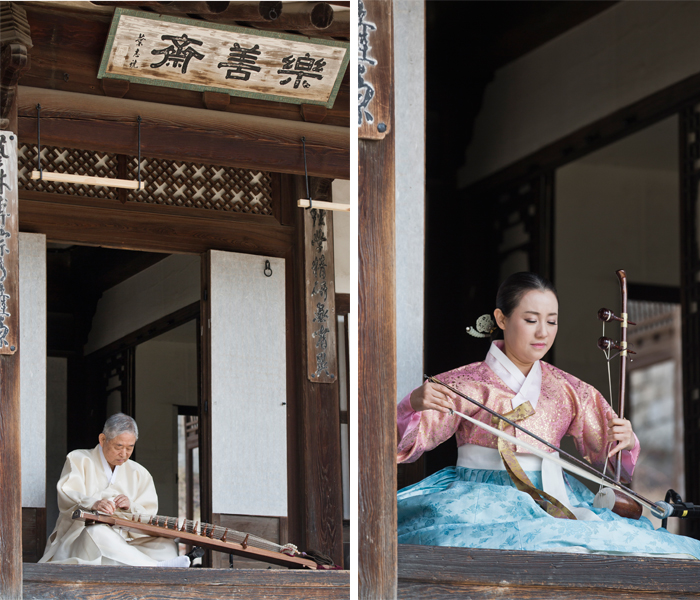 The rear garden (also known as Huwon) and Nakseonjae in Changdeokgung will stage a weekly event every Sunday from May 5 to June 9.
Nakseonjae, a 19th century royal residence built by King Heonjong (1827-1849) for his Lady Gyeongbin, will be used as the stage for the performance featuring well-known musicians including haegeum player Gang Eun-il and gayageum player Hwang Byung-ki.
The event will be enriched with short plays from the Joseon Dynasty by stage actors Park Jeong-ja and Jeong Dong-hwan.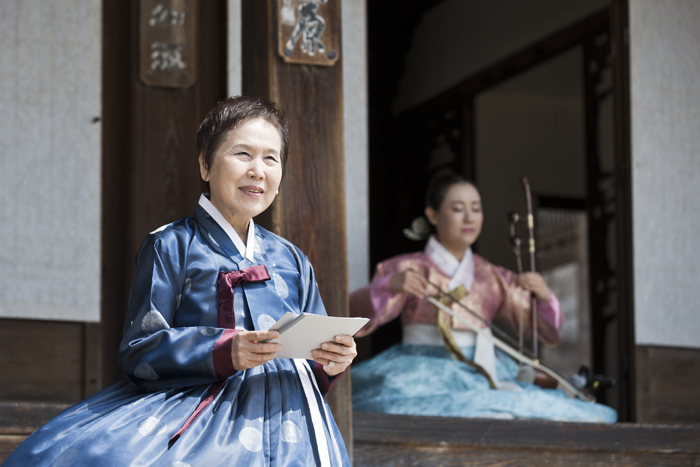 Walking down Injeongjeon (the main hall) of the palace and the rear garden surrounded by a splendid lake and trees, visitors will be introduced to the history and literature of the Joseon period with the help of explanations by History Professor Kim Moon-sik of Dankook University and Chinese Literature Professor Ahn Dae-hoe at Sungkyunkwan University. Scripts in English, Japanese, and Chinese will be offered for the better understanding of foreign visitors.
Location: rear garden and Nakseonjae, Changdeokgung
Period: May 5 - June 9 (every Sunday)
Time: 09:00, 11:00

At Hamnyeongjeon in Deoksugung, children's stories will be performed every Saturday and Sunday from May 11 until June 2. Animations of such world-renowned tales as
The Little Prince
and
The Giving Tree
will be presented to a soundtrack of traditional Korean music with a modern touch.
Location: Hamnyengjeon, Deoksugung
Period: May 11 - June 2 (every Saturday and Sunday) ※ except for May 18 and 19
Time: 19:30

At the royal shrine of Jongmyo, the Jongmyo Jerye (religious rites for the royal ancestors) will be performed to traditional music on Saturdays from May 11 to June 22. An explanation of the history, instruments, and difference from the ritual music Munmyo Jeryeak performed at Munmyo (Korea's primary Confucian shrine) will be provided as well (English, Japanese, and Chinese available).
The rite and the accompanying court music, also called Jeryeak, were designated as Korea's Masterpieces of the Oral and Intangible Heritage of Humanity by UNESCO in 2001.
Location: Jaegung, Jongmyo Shrine
Period: May 11 - June 22 (every Saturday)
Time: 10:00

By Sohn Ji-ae
jiae5853@korea.kr
Featured Topics
http://www.korea.net/NewsFocus/Culture/view?articleId=107423
URL Copy
Department Global Communication and Contents Division, Contact Us