Moving Arts Bus travels every nook and cranny of nation
Jul 25, 2013
Buses will soon spread cultural and art experiences to the most remote parts of Korea.
In the second half of the year, three moving arts buses carrying art instructors will make stops at rural areas throughout the nation which have relatively little access to cultural and artistic activities.
These art-spreading buses are armed with state-of-the-art media and music equipment which will provide a variety of culture and artistic tools for locals, mainly kids. The concept of such mobile arts buses is modeled from the Arts Bus Project in the U.S. and Arts Bus in Hong Kong, both of which converted old school buses into spaces where one can read books, listen to music, and watch movies.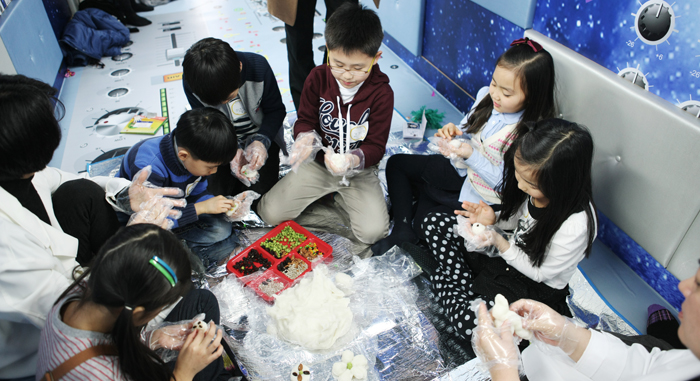 There will be other programs to promote the cultural life including performances and exhibitions in culturally disadvantaged regions.
By the end of the year, national arts companies will also join forces as cultural messengers to put on rarely staged performances in outlying areas such as
Swan Lake
and
Chunhyangjeon
. A total of 200 art groups selected through contests are planned to hit cultural blind spots such as social welfare facilities and military camps.
The National Museum of Modern and Contemporary Art and the National Museum of Korea will run the Moving Museum, giving people the chance to view works of contemporary artists and rare artifacts.
According to the Ministry of Culture, Sports and Tourism (MCST), these programs will enrich the culture and arts of every part of the nation, even cultural blind spots.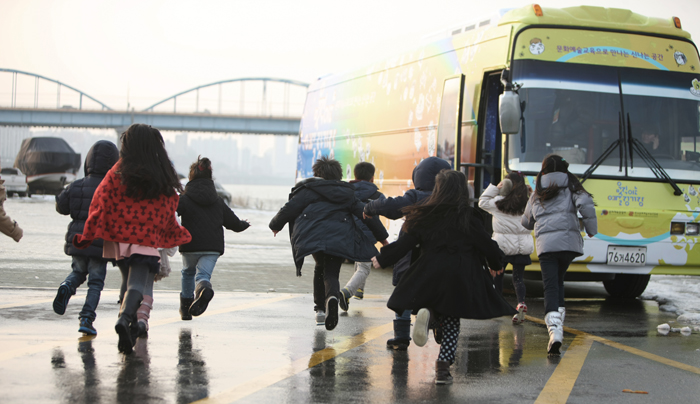 By Sohn Ji-ae
jiae5853@korea.kr
Department Global Communication and Contents Division, Contact Us