[Interview] Pianist Kim Dae-jin communicates with youths through classical music
Aug 23, 2013
A reflective moment is very important for youths with a growing sense of isolation in the modern world. Kim Dae-jin, a professor at
Korea National University of Arts
, has tried to make access to classical music easier for young people who have become used to provocative pop culture.
Kim organized a so-called "lecture concert" to rid the perception that classical music is unapproachable for the general public including youths by adding lectures before his concerts. He also made numerous efforts to communicate with audiences and media to popularize classical music.
"Classical music really helps people have a self-reflective moment," Kim said. "Music classes are necessary for students to cultivate emotional development."
Kim won the Cleveland International Piano Competition in 1985, stepping into the international music world, and performed in major cities in Europe and the United States solo and together with orchestras.
As a pianist, Kim performed Beethoven's entire piano concertos in a single day in 2000 and Mozart's over a period of two and a half years between 2002 and 2004.
Kim is also very active in education, teaching Son Yeol-eum (2000), Kim Sun-wook (2004), and Moon Ji-young (2012), who won the Ettlingen International Competition for Young Pianists in Germany, proving that domestically grown pianists in Korean can also win renowned international competitions.
Kim is well known for his devotion to his students, attending performances by his students, as well as his strict discipline as a teacher.
Kim also took part in the jury of the Queen Elisabeth International Music Competition in Belgium in May 2013 and was the chief jurist and organizational head of the inaugural
Korea International Competition for Young Pianists
held in Seoul.
Thirty-six young people aged 18 or below from seven countries have taken part in the international competition held between August 18 and 23. Despite his hectic schedule due to his commitment to the competition, Kim agreed to an interview at Korea National University of Arts in southern Seoul.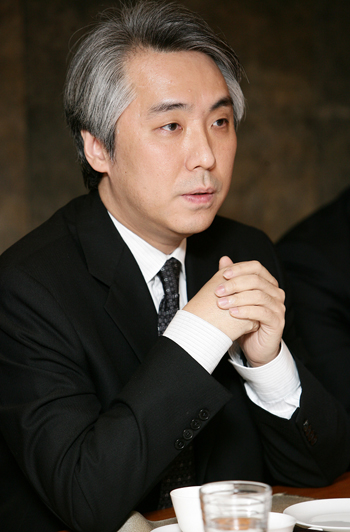 Q: Can you explain why you decided to create the Korea International Competition for Young Pianists?
A: Young Korean music students are very talented and perform very well and have won prizes at famous international competitions. However, an international competition is more than just giving awards. There are few events where such diverse music industry people gather as international music competitions. Because they are international events, they bring together performers and their families, producers, and journalists among others. It would be impossible to congregate so many people who are related to music if it weren't for international music competitions.
Korea needs a venue where these people can come together and communicate. It would be a huge achievement if they can meet and find new talents, exchange information, and form networks through international competitions in Korea. With so many possibilities, I could not hesitate any longer to host international competitions for youths.
Rather than informing the world that Korean students are talented, I wanted to invite as many people to Korea and let the world learn about this country. Why did I organize a competition for youths? It is because there are too many competitions for adults. There are not as many competitions for youths.
Q: What is most needed for the Korea International Competition for Young Pianists to develop further?
A: That is a good question. What is most important is that the competition continues to be held. Most recognized competitions are the ones that have a long history and many traditions. A competition should be able to last for a long time. It is also important what kinds of careers winners of a competition would have in the future and how much they are recognized and remembered.
The Ettlingen International Competition for Young Pianists has become famous because it was able to identify a talented musician like Lang Lang as the winner of its first event.
Since the Korea International Competition for Young Pianists is new, we need to think analytically to evaluate the results of the event. Most of all, what we can see are the standards of its participants.
There are many participants despite it being an inaugural event. Now there is going to be a final, and according to the jury the participants' standards are very high. So we can say it has been successful. But there is a long way to go. The competition should be able to last and we need a lot of support and interest from the public.
I hope that the competition will be able to play a significant role in the world of music.
Q: Your role has grown to include not only performer but also conductor, musical director, teacher, and organizer. Is that a transformation? Where does it end?
A: I am not expanding my career and it is not transformation either. The competition is not to expand my career or seek artistic transformation, but to establish a great competition that can be recognized around the world. I want to develop world-class orchestras and bring in as many people from outside to participate in the competition. And I would like to hold international festivals and invite first-class performers to Korea.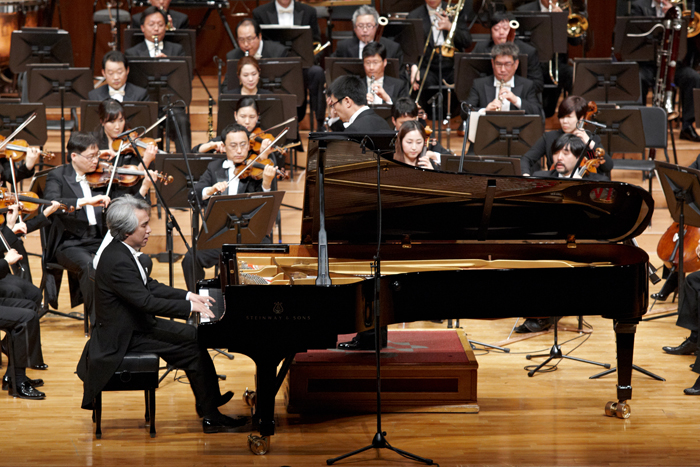 Q: Both Mozart and Beethoven, who were both considered geniuses, had very strict fathers. In the world of arts, voluntary effort sometime seems meaningless. You are known for your authoritarian style teaching and have even been nicknamed "devil teacher." Do music students need, whether they want it or not, a painful process of discipline?
A: It is painful because we are born with some talents but not all the talents we need. We can use our talents fully and they can become our strengths. However, our innate talents are not enough.
For talents we are not born with, we need to make efforts to acquire skills we need. Many kinds of efforts are needed to go together.
We need such characteristics as tenacity and obsession. We need training for kinds of abilities we don't have. It can be painful. Sometimes it can be achieved or sometimes not.
When they pass the stage, they can perform music complete enough to move people. For that process, I need to be strict. I also need a kind side.
Some people see only what they want to see and have difficulties to see what they don't have. That's why I need to be authoritarian.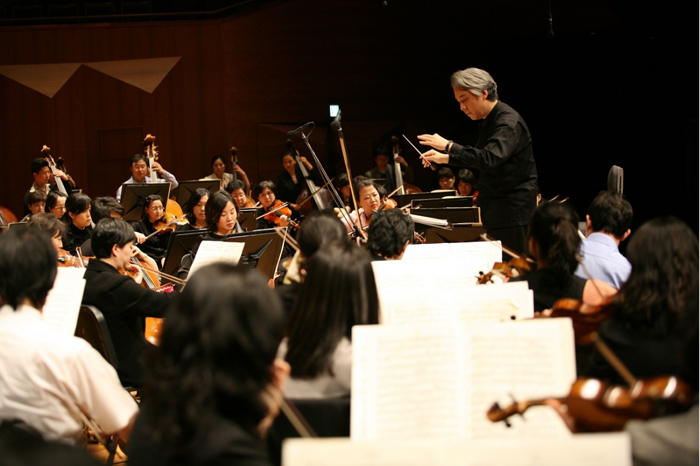 Q: Your repertoires often focused on composers of Viennese classical school such as Beethoven and Schubert. Is there a reason why?
A: That is not entirely true. I and
Suwon Philharmonic Orchestra
are performing the entire Tchaikovsky symphonies. The perception that I am focusing on certain composers is because I performed the entire Beethoven and Mozart piano concertos. I hope to explore other composers I haven't touched upon, as well.
Q: Korea's classical music has had much progress but it is not as widely popular. There is not much effort in schools to educate children classical music. What kinds of efforts do we need?
A: Classical music did not originate in Korea and there are certainly limits. There is traditional Korean music. I have been trying to expand the classical music fan base but it may not feel as Korean.
Even in Western countries, many young people do not listen to classical music. So, classical music has its own limits.
I have been making a lot of effort to educate the public about the beauty of classical music. We need music education in schools and it doesn't have to be all classical music. It is because music can bring people together.
It is necessary for young students to cultivate their emotional development through music lessons and have a self-reflective moment in their lives.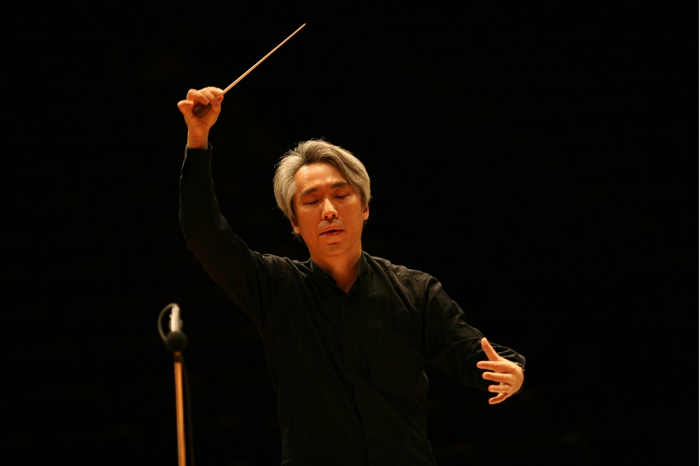 Q: Classical music including Viennese classical school has a close relationship with reading as well as philosophy. However, there seems to be only focus on performance techniques nowadays. What do you think about the relationship between music and reading?
A: Music is not only related to reading. It is general arts. It is also related to art and theatrical plays.
The reason that I believe there is connection between music and reading is that it is sometimes frustrating for musicians to express the kind of sensation they have never felt before when they are trying to imitate the experience of composers. To express the kind of feelings they have never felt, they need to cultivate their minds. It can be achieved through watching an exhibition, travel, or meditation.
Q: You have tried to communicate with the public and media outlets to make people feel closer to classical music. What can classical music do for people?
A: Classical music is less sensational than K-pop or other popular music. Once it touches your heart, it can be very influential. The strength of classical music is that it can help you to look back on yourself. No other types of music can lead you to have a self-reflective moment than classical music. When I see people who grow up listening to classical music a lot, I can sense their emotional maturity.

By Limb Jae-un
Korea.net Staff Writer
jun2@korea.kr
Department Global Communication and Contents Division, Contact Us