Gwangneung Forest listed as UNESCO biosphere reserve
Jun 04, 2010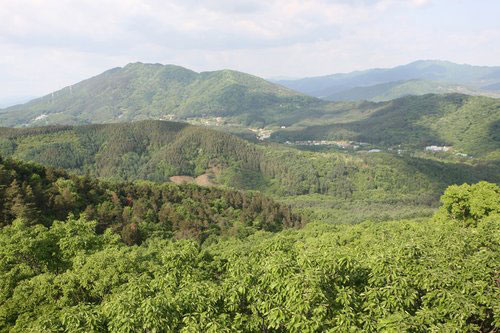 Gwangneung Forest, the biggest repository of diverse plant species in Korea, has been officially listed as a biosphere reserve by UNESCO. The Gyeonggi Province Office announced that it was decided at UNESCO's Man and Biosphere Programme meeting held in Paris, France on Wednesday, June 2 (Local time).

The forest is the fourth in the country to be listed as a UNESCO biosphere reserve, following Seorak-san Mountain, Jeju-do Island and Sinan Dadohae, an archipelago off the southwest of the Korean Peninsula. It's the seventh when counting Baekdu-san Mountain, Guwol-san Mountain and Myohyang-san Mountain in North Korea.

Gwangneung Forest was originally a royal mausoleum of the Joseon Dynasty (1329-1910), declared so by King Sejo in 1468 and has been protected from outsiders for nearly 500 years.

With the latest designation the forest is now eligible to receive assistance from UNESCO in various activities related to forest monitoring, and management of overall biosphere, careful development within the region and exchange of relevant information with other biosphere reserves.
\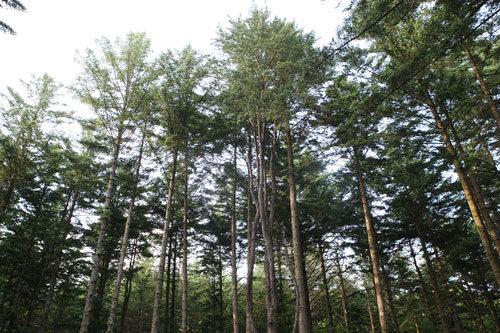 The 24,464-hectare forest is spread between the three cities of Uijeongbu, Namyangju and Pocheon in Gyeonggi-do. It is divided into three large parts; the biosphere zone (755 ha), buffer zone (1,657 ha) and transition zone (22,053 ha).


The biosphere zone is a core area that houses broadleaf trees that have grown to their fullest, along with other endangered species and is where strict conservation policies are in place. The buffer zone that surrounds and protects the core area is facilitated as a place to study and learn the ecosystem. The transition zone, located on the outskirts of the buffer zone and stretching north and south, is composed of private lands used for dwelling and farming. The agricultural products produced in the transition zone can bear the UNESCO certification mark in the future.

Within the forest stands the Korea National Arboretum (KNA), whose management team oversees the forest and makes academic study of plants and species there. The KNA will continue to manage the biosphere and buffer zone and the Gyeonggi Provincial Government will do the same in the transition zone. In response to the UNESCO listing, the KNA plans to hold special symposia, exhibitions, concerts and other functions to further promote the area.

By Kim Hee-sung
Korea.net Staff Writer
Department Global Communication and Contents Division, Contact Us