Good things come in threes – summer rock festivals
Jul 13, 2010
The strumming of jangling electric guitars and the strains of passionate vocals can take us to another dimension in our heads. Yes, it's time once again to rock and roll to blow your blues away!

Summer is the season many rock and roll lovers in Korea have longed for, as the country's largest rock festivals are held then.

With brand new line-ups of acts and improved facilities, this year's rock festivals will entertain audiences while offering a chance to enjoy a clean natural environment and camping outside the city.

Korea's two largest and best established rock festivals -- Jisan Valley and Pentaport -- and the new Peace at DMZ, also known as Woodstock 2010, will invite rock and roll lovers to outdoor stages for exciting programs featuring world famous Korean and international musicians.

* Incheon Pentaport Rock Festival 2010 (Jul. 23-25)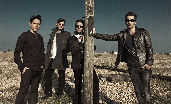 Korea's oldest rock festival -- Incheon Pentaport Rock Festival -- will begin its three-day run from July 23 at Incheon Dream Park. First held as the "Triport Rock Festival" in 1999, this became Korea's largest outdoor festival. From 2006, the name was changed to its current one. (Left: Stereophonics, photo courtesy of Pentaport Rock Festival)


Now in its fifth year, its venue has moved to Incheon Dream Park, an eco-themed park seven times larger than Yeouido in Seoul, and upgraded facilities to give more convenience to rock fans. The festival has three locations – the Main Stage featuring popular Korean and international musicians, the Dream Stage with both mainstream and underground Korean and international musicians, and the Midnight Outdoor Party with tracks spun by popular DJs from Korea and overseas.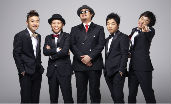 Some of the famous overseas musicians to play at the festival include Hoobastank from California, the New York-based LCD Sound System and British rock band Stereophonics. Korean bands performing include YB, Crying Nut, Huckleberry Finn and Kim Chang-wan Band, the first funk rock band in Korea. (Right: Cyring Nut, photo courtesy of Pentaport Rock Festival)


Ticket prices range from 77,000 won for one day to 121,000 won for 3 days and are now on sale online at Interpark (Korean and English). For more information about the festival, visit the official homepage

* Jisan Valley Rock Festival 2010 (Jul. 30-Aug.1)

After its first successful run last year, Jisan Valley Rock Festival 2010 will have music fans enthralled from Jul. 30 to Aug. 1. with the theme of "Go Rock, Go Green." This is Korea's first environment friendly rock festival held at Jisan Ski Resort in Gyeonggi-do (province).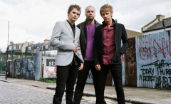 This year, the festival will have three main stages -- Big Top, Green and Electric -- with a total of 53 acts, including 15 overseas groups and 12 DJ teams. Some of the famous bands to be featured at the festival include hot British rock group Muse, British baroque pop act Belle and Sebastian, top electronic dance duo Pet Shop Boys, Massive Attack and Third Eye Blind. Popular Korean rock acts including Crash, Vesper MJ, Jang Gi-ha and Faces, Galaxy Express and Island City, will also put on powerful shows. (Right: Muse, photo courtesy of Jisan Valley Rock Festival)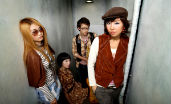 Ticket prices depend on how many days you will spend at the festival and whether you want to camp near the venue. For ticket information, visit here for festival tickets and here for camping tickets. For more information, visit the official homepage of the festival (Left: Island City, photo courtesy of Jisan Valley Rock Festival)

* Peace at DMZ Woodstock 2010 (Aug. 6-8)

For Korean rock fans, America's Woodstock has always been the ultimate dream festival. But now they can also get a chance to enjoy Woodstock festival in Korea. Artie Kornfeld, the father of the original Woodstock festival, will revive it at Korea's DMZ Peace Park in Paju to spread its anti-war spirit and peace messages to the world for three days from Aug. 6.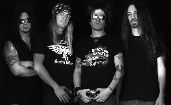 Kornfeld announced the first 11 acts of the festival on Jul. 1 at a press conference in Seoul, which included world famous rock group Santana, popular LA metal band Skid Row, Simple Plan, Nobody Lives Forever, as well as Ray Anzarek & Robby Krieger of The Doors. The second line-up will be announced in the near future, which will include 5 overseas and 30 Korean groups, according to the festival organizer. (Right: Skid Row, photo courtesy of Peace at DMZ Woodstock)

Ticket prices range from 99,000 (one day) to 176,000 won (three days including camping). For more information about online ticket sales, visit here. For more information about the festival itself

By Yoon Sojung
Korea.net Staff Writer
Featured Topics
http://www.korea.net/NewsFocus/Culture/view?articleId=81968
URL Copy
Department Global Communication and Contents Division, Contact Us