Berlin International Film Festival to spotlight Korean movies
Feb 11, 2011
This year, the festival is hosting the largest number of Korean films yet. A total of nine Korean movies will be shown in various sections of the festival.

Some of more notable movies included in the festival are "Come Rain, Come Shine" directed by Lee Yoon-ki and "Night Fishing," the world's first digital movie filmed entirely on an iPhone, co-directed by Park Chan-Wook and Park Chan-Kyung.

Several of Korea's best known actors will visit Berlin during the festival, including Hyun Bin, star of the popular TV drama "My Lovely Sam-Soon," actress-turned-singer Lee Jung-Hyun and Ryu Seung-bum.

In "Come Rain, Come Shine," Hyun Bin and Lim Soo-jung play a couple filing for divorce. The two will attend the official premiere in Berlin and will hold press conference in on Feb. 18. This is the only Korean film submitted in the competition section of the festival.

Hyun Bin also appears alongside famous Chinese actress Tang Wei in "Late Autumn," directed by Kim Tae-yong. The film is part of the forum section of the festival, along with "Cheonggyecheon Medley" by Park Kyung Kun and "Referential Traverse: Zeitgeist and Engagement" by Kim Sun.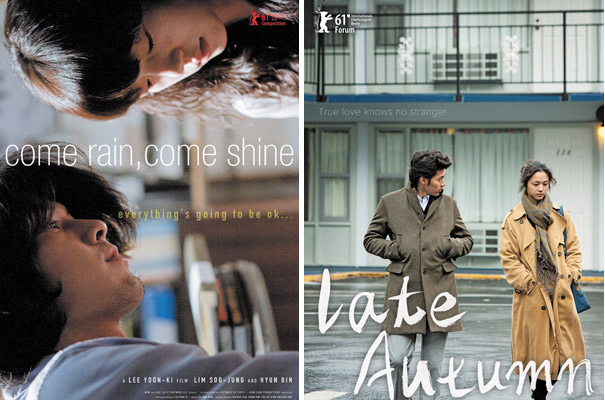 Posters for "Come Rain, Come Shine" (left) and "Late Autumn" (right) (Courtesy of the Korean Film Council)
The festival's Panorama section will feature several Korean movies. "Unjust" features Ryu Seung-bum and Hwang Jung-min and was directed by Ryu Seung-wan. Kim Soo-hyun's "Ashamed" and Jeon Kyu-hwan's "Dance Town" will also be featured in the Panorama section.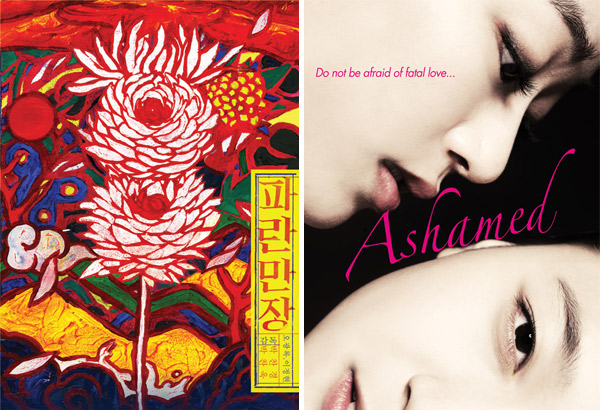 Posters for "Night Fishing" (left) and "Ashamed" (right) (Courtesy of the Korean Film Council)

Award-winning filmmaker Park Chan-Wook and his younger brother Park Chan-Kyung will also be on the red carpet in Berlin for their movie "Night Fishing," filmed on an iPhone 4. Lead actors Oh Kwang-rok and Lee Jung Hyun will also visit Berlin to attend the film's showing in the shorts section of the festival. "Broken Night" by Yang Hyo-joo will also be featured in the short film section.

By Yoon Sojung
Korea.net Staff Writer
Department Global Communication and Contents Division, Contact Us