10th Korean Literature Translation Awards held
Jun 29, 2011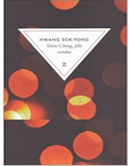 Hwang Sok-young's "Sim Cheong," translated into French by Professor Choi Mi-kyung of the Graduate School of Translation and Interpretation at Ewha Women's University and translator Jean-Noel Juttet, won the tenth Korean Literature Translation Award. Published in 2010 by the French publisher Éditions Zulma, "Sim Cheong" was selected as the best book to bring on a vacation by the French newspaper "Le Monde."

The Korea Literature Translation Institute selects exceptional translations Korean literature every two years for the award, with prize money of up to 20,000 dollars.

Other prizes were given for the German translation of Kim Young-Ha's "Black Flower" by Yang Han-ju and Heiner Feldhoff and "A Moment's Grace," translated into English by John Holstein.

Literature was being screened such standards like a level of completion, readability, and the translators' understanding of the original Korean literature.

An awards ceremony will take place on June 20 at the Seoul Press Center.

By Jessica Seoyoung Choi
Korea.net Staff Writer

Featured Topics
http://www.korea.net/NewsFocus/Culture/view?articleId=87473
URL Copy
Department Global Communication and Contents Division, Contact Us