Concept Korea introduces Korean fashion to the global market
Aug 11, 2011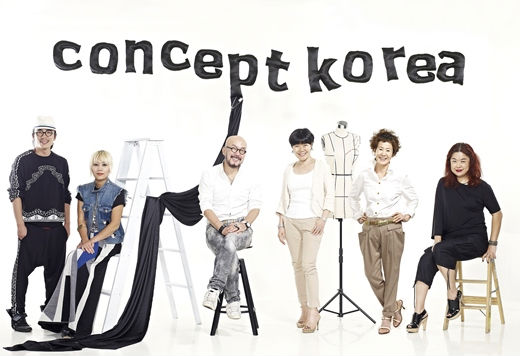 2011 Concept Korea: (from left to right) Steve J, Yoni P, Lie Sang Bong, Son Jung Wan, Doho, Lee Juyoung (Photo courtesy of the Korea Creative Content Agency)
This September, 2011 Concept Korea will bring the latest Korean fashion trends from Seoul to New York runways, and feature the work of six acclaimed designers: Lie Sang Bong, Doho, Son Jung Wan, Steve J & Yoni P and Lee Juyoung.
Held every season since February 2010, Concept Korea, a government-sponsored initiative, has worked to internationalize the Korean fashion industry and promote Korean designers as they seek to enter global markets.
The upcoming session will kick off on September 9 with a catwalk at the Lincoln Center in conjunction with the city's famous Fashion Week. The six artists will present their latest ready-to-wear collections, accompanied by show room presentations and other promotional activities.
The global fashion project is hosted by the Ministry of Culture, Sports and Tourism and the Korea Creative Content Agency (KOCCA) to increase the Korean fashion industry's visibility in the world market, with additional support by the Daegu Metropolitan Government and the Korean Research Institute for Fashion Industry (KRIFI).
Lee Jae-woong, President and CEO of KOCCA, said that he regards the fashion industry as a core cultural content that will help elevate the nation's brand. Lee added that the Concept Korea team grants systematic aid to talented designers.
By Hwang Dana
Korea.net Staff Writer
Department Global Communication and Contents Division, Contact Us