Korean indie bands head to North America
Feb 28, 2012
March is a big month for four of Korea's top indie bands, who will be touring North America on two separate, overlapping tours. Galaxy Express is playing several shows mainly in Texas, and three more bands are visiting the U.S. and Canada as part of the Seoulsonic tour.


Galaxy Express, known for their blend of punk, psychedelic, and garage rock, will be performing at the SXSW Music Festival, one of the largest music festivals in the U.S.

As well as the SXSW show on March 16, they're touring across Texas for several more shows, as well as a quick stop in Hot Springs, Arkansas for the Valley of the Vapors Independent Music Festival.

They'll also be joined by Baek Seung-hwa, drummer of Tobacco Juice and documentary filmmaker, who will be documenting the tour. Baek previously recorded them for his documentary Turn it Up to 11.
Actually, this year marks their second appearance at SXSW; last year they played there as part of the 2011 Seoulsonic tour, along with Idiotape and Vidulgi Ooyoo. At their SXSW show in Austin, they were reported to have played so hard that they blew the club's circuits. Their Seoulsonic tour was funded by DFSB Kollective, a creative agency with clients ranging from indie bands to corporate brands, but this time they're coming back on their own, with their own money, on their own terms.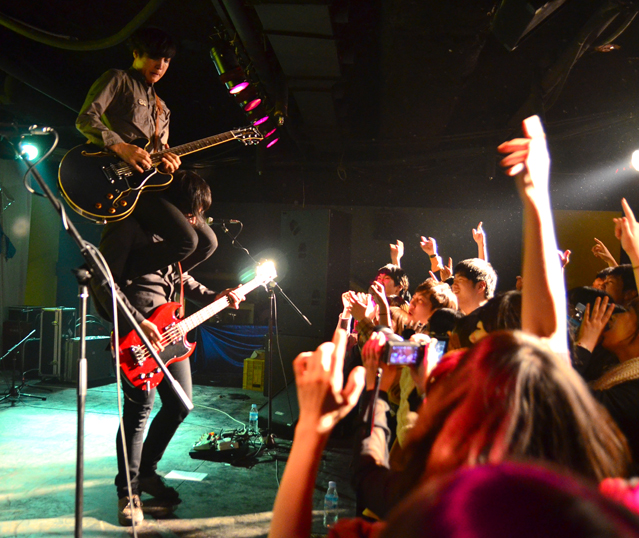 "Last year we had not so many gigs with Seoulsonic, and we had a lot of time for hanging out, so we looked around the cities and gigged on weekends," says Galaxy Express guitarist/singer Park Jong-hyeon. "We hoped to play more gigs and be busier, so we decided to come back to America."

This year, Seoulsonic is bringing Crying Nut, Yellow Monsters, and 3rd Line Butterfly to America and Canada in March and April. The three bands are scheduled to appear at SXSW, along with the Canadian Music Fest in Toronto, as well as numerous other dates in San Francisco, New York, San Diego, and Los Angeles.

Active since the mid-'90s, Crying Nut is one of Korea's most famous indie bands, having become a household name for their performances during the 2002 World Cup. Yellow Monsters, also a punk band, are much younger, but the members have long careers, previously playing in My Aunt Mary, Delispice, and GumX. In contrast, 3rd Line Butterfly is a much softer female-fronted band that will round out the tour.

"Yellow Monsters and Crying Nut are similar, and 3rd Line Butterfly is not, but we're all close friends," said Kim In-soo, the keyboardist/accordionist of Crying Nut, "and so we can play together well and have a lot of fun." Last year, Crying Nut released a split EP album with Galaxy Express, titled Gaegujaengi (Naughty Boy).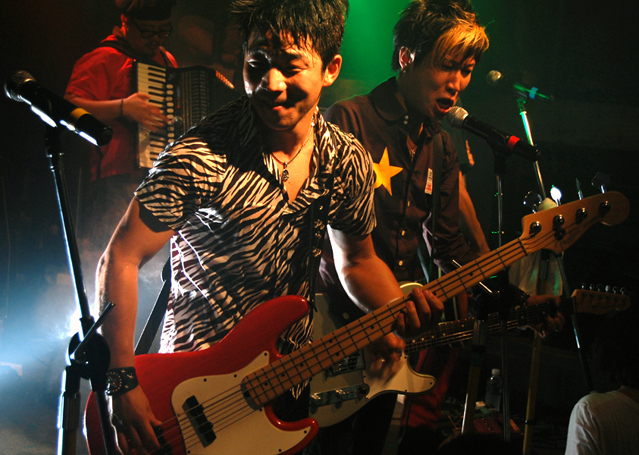 As the departure dates for the concurrent tours approach, the band members are looking forward, but don't seem to be taking it too seriously.

"We're thrilled and excited to be coming to North America, but not expecting anything at all," says Kim. "We aren't going for money. We want to show our music to wholly new people and have new experiences."

"It's kind of an adventure and vacation for a music life," says Park. "Music is just for fun."

"Music is not business," agrees Park's bandmate, bassist Lee Ju-hyeon. "Being a musician is no job, and music is playing." True to their word, they only intended their band to be a hobby, and until recently they still had day jobs. Lee used to carry boxes in a department store and Park delivered lunches in Euljiro.

"First time we arrived in Canada, we were just racehorses," says Park, "but we toured many cities and saw many bands. It's not a race, we recognized -- just play and enjoy."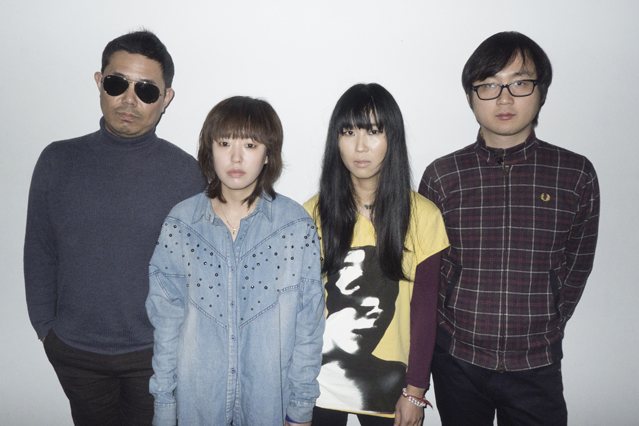 However, this doesn't mean the bands won't be bringing their A-game. "Frankly speaking, we try to put on better shows [abroad] than in Korea," admits Kim, which should come as a surprise to anyone who's seen Crying Nut's already energetic performances engulf a live club in Korea.

The members of Galaxy Express concur. "The tour makes us want to make better music," says Lee. "Touring gives us a reason for making music."

Previously, Crying Nut tried playing their songs in English for audiences abroad, but for this tour they'll be singing their songs in the original language. "People [abroad] told us not changing our lyrics is better," says Kim.

"Thinking about changes, it's unnatural," says Park. "When I was young I listened to many foreign songs and I didn't know the words so it doesn't matter [if we're singing in a language the audience understands]."

Crying Nut has played abroad many before, but this will only be their second time touring the U.S., and first time in Canada. Korean bands don't normally get the opportunity to tour abroad, mainly because they lack the contacts outside the country. However, Crying Nut does have close ties with Japanese bands.

"We've gone to Japan lots of times and Japanese bands want to play with us, so we might go there three times this year," says Kim. "We go and become friends and we're close enough to invite each other. It's not helping in an economic way; we value friendships, not money."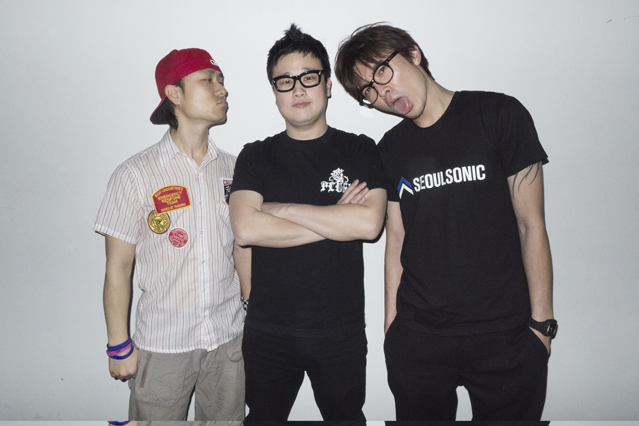 Thanks largely to the Seoulsonic tour, Korean indie bands are making inroads into North America and creating friendships. DFSB Kollective even lured the Canadian power-pop band Inward Eye to Korea for a quick tour, following the friendship that formed between the band and Galaxy Express.

"Because Galaxy Express went last year, they made the route, so maybe other bands can go," says Kim. "By making a path to go there, we can start going on our own power."

But Park is quick to shift the credit. "We followed [Korean hard-rock band] Apollo 18," he said. "They made a path [for us]."

Galaxy Express tour dates
To see if Seoulsonic comes to your city

By Jon Dunbar
Korea.net Editor
Department Global Communication and Contents Division, Contact Us