Shin Kyung-sook wins Man Asia Literary Prize
Mar 26, 2012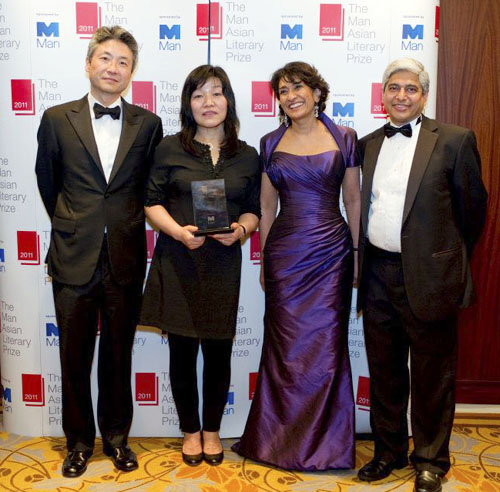 Author Shin Kyung-sook recently became the first woman as well as the first Korean to win the Man Asian Literary Prize for her novel
Please Look After Mom
. Founded in 2007, the Man Asian Literary Prize is awarded annually to the best novel by an Asian writer, either written in English or translated into English.
"As a Korean writing in Korea in the Korean language, to be winning this prize feels like a new start in more ways than one and that makes me happy," said Shin at the awards ceremony dinner at the Conrad Hotel in Hong Kong on March 15.
Please Look After Mom
, which tells the story of a family searching for their mother after her mysterious disappearance from a Seoul subway station, has sold 1.9 million copies in South Korea alone. 33,000 copies were sold in the United States, where a second version will be released next month, and the book is set to be published in 32 more countries.
"
Please Look After Mom
is an incredible moving portrait of what it means to be a mother, but also of the tradition and modernity of the family in South Korea," said Razia Iqbal, BBC Correspondent and Chair of Judges for the Man Asia Literary Prize. "The novel is a sensitive exploration of the inner life of the family with a very dynamic narrative structure. The story is surprising in its complexity yet has a beating heart at the center of it."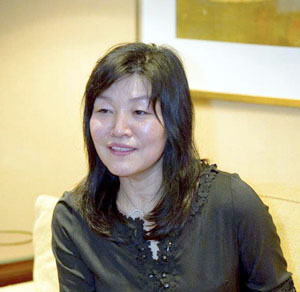 In an interview with CNN, Shin said that she had wanted to write the book since she was 16 years old, but that it took her so long because her concept of 'mother' continued to change over the years.
"In our road to modernity, living in a modern society, we've lost many things," said Shin at a news conference that followed the awards ceremony. "The journey to find mother in the book is the journey to regain what we lost."
"
Please Look After Mom
is a deeply moving, humane and intricately wrought book, at once culturally specific and universal," said Professor David Parker of Hong Kong University, chair of the board of directors of the Man Asian Literary Prize. "It is a book that will be loved everywhere."
During her acceptance speech, Shin took time to voice her concerns about the plight of North Koreans who are being forcibly repatriated from China, saying that she hoped the world would come to know the story of a Korea divided. She also expressed hopes that her win would open up opportunities for other novels and books in Korea to be translated and heard outside of Korea.
"I give my deepest respect to all the writers who are seated here today," she said. "We were born in different countries, we speak in different languages, and we write in different languages -- but we are connected deep below by our writing."
Shin has also been honored with the Manhae Literature Prize, the Dong-in Literature Prize, and the Yi Sang Literary Prize, as well as France's Prix de l'Inaperçu. Of her 13 novels,
Please Look After Mom
is the first to be translated into English.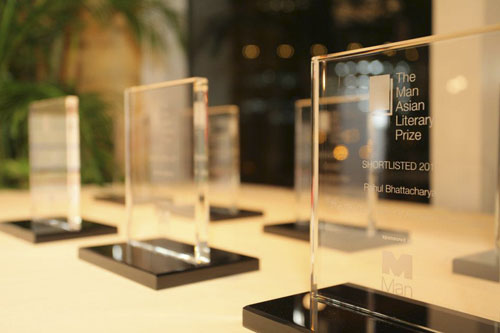 Ninety books were submitted in 2011 for the prize, with a long list of twelve selections announced in October 2011 and the shortlist of seven finalists announced in January. In addition to Iqbal, this year's judges included Korean-American author and 2011 Pulitzer nominee Chang-rae Lee and Vikas Swarup, whose novel Q&A was adapted into the 2008 film Slumdog Millionaire.
By Kwon Jungyun
Korea.net Staff Writer
Department Global Communication and Contents Division, Contact Us