Culture Station 284 officially opens to public
Apr 03, 2012
After three years of renovations and six months of pre-opening events, Old Seoul Station has officially opened with the new name "Culture Station Seoul 284."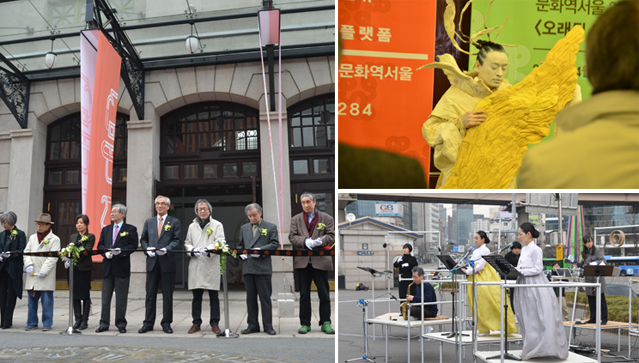 An opening ceremony for Culture Station 284 held on April 2.

Named after the designation number of the historical site of Old Seoul Station, Culture Station Seoul 284 held an opening ceremony on April 2 with some cultural performances attended by important figures including Minister of Culture, Sports and Tourism Choe Kwang Shik, Korail CEO Chung Chang-young, and Choi Jung-sim, director of the Korea Craft & Design Foundation. The opening exhibition, Ancient Future, officially opened to the public on April 3.


"It's expected that Culture Station Seoul 284 will play its role as a 'Hallyu platform' that disseminates the Korean arts and culture nationwide and worldwide," Minister Choe Kwang Shik said during his congratulatory message at the opening ceremony. "It will become a multi-complex cultural and artistic place which reflects the spirit of Beopgochangsin (creation of new things by emulating old things)."




Since the opening in 2004 of the KTX, a high speed rail line, and establishment of the new Seoul Station building, Old Seoul Station had been neglected for a while. In 2007, the Ministry of Culture, Sports and Tourism was entrusted by the Cultural Heritage Administration to management of the project and the newly renovated building. With recognition of its historical and architectural significance, the restoration project was conducted based on pictures of the building that showed its original features in 1925.

Moreover, it was decided that the interior of the building should match everyone's memories of the Old Seoul Station over the last 80 years.

After the completion of the restoration project in August 2011, Culture Station Seoul 284 has held trial exhibitions including musical performances, fashion shows, and arts exhibitions to see the potentials and possibilities of the place as a multi-complex cultural space. Ancient Future, named after Helena Norberg-Hodge's book, will continue until June 15.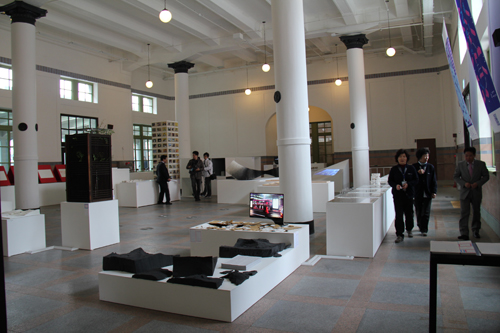 Ancient Future, directed by Professor Kim Seong-won from Seoul National University of Science & Technology, showcases special projects of architects Kim Swoo Geun, Seung Hyo-sang, Ahn Sang-soo, and Kang Joon-hyuk. Composed of various media including exhibitions, performances, and films, Ancient Future is a collaborative effort by experts in various fields such as architecture, visual design, and performance art under the theme "How does space begin the creation of cultures?" It especially spotlights the culture of daily life in modern Korea through Old Seoul Station which was at the center in the course of modernization.

Special cultural events and programs will be held until the exhibition ends. On the second floor, the room named Grill will hold small-sized performances, round-table talks, and traditional Korean dance performances through the program Culture Grill Kang Jun-hyuk. In addition, a project will also be held to share memorable moments of Old Seoul Station through photographs, inviting citizens to contribute. Participants can visit the computers set up at the exhibition to upload their old pictures taken of Old Seoul Station or new pictures of Culture Station Seoul 284.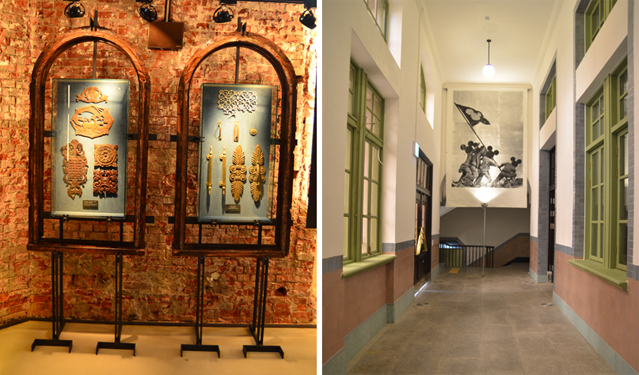 Architectural subsidiary materials disassembled during the restoration project are stored in a restoration room in the building.
Culture Station Seoul 284 also holds a permanent exhibition which features a video of the restoration project, building materials from Old Seoul Station building, and related booklets and publications.
Moreover, celebratory performances such as the Korean traditional percussion musical style samul nori, will be performed on weekends at 11:30 a.m. from April to May in the square in front of Culture Station Seoul 284. Upcoming events at the place include the musical performance Live in Seoul, which will feature 27 Korean bands on April 7 and 8.


Culture Station Seoul 284 is open every day from 10:00 a.m. to 7:00 p.m. excluding Mondays. In order for citizens to improve the quality of their lives and to support the development of the place as a center of arts in Korea, most exhibitions and performances are offered free of charge.

Any citizens or groups that want to rent the place for cultural events can contact the place via its homepage
or phone number 02-3407-3500.

By Jessica Seoyoung Choi
Korea.net Staff Writer

Department Global Communication and Contents Division , Contact Us