Korean and Irish film festivals team up
Apr 27, 2012
Korea was not quite like Grainne Humphreys first expected, and that's a good thing.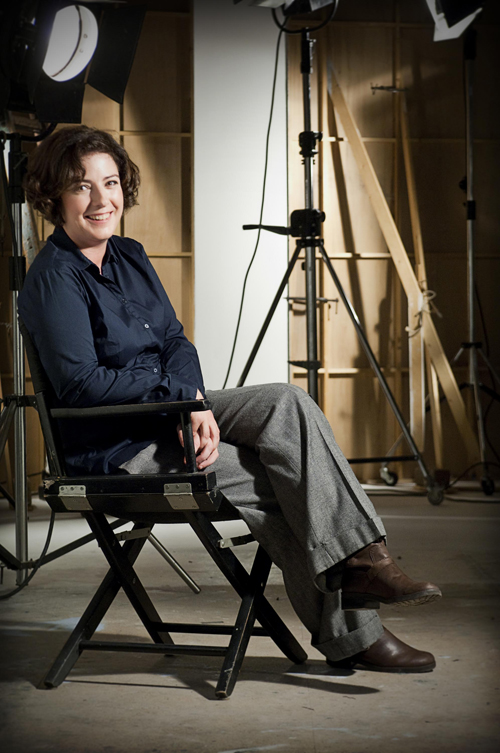 Humphreys, the program director of the Jameson Dublin International Film Festival (JDIFF) in Ireland, was introduced to Korea through cinema, particularly the films
Oldboy
and
Sympathy for Mr. Vengeance
.
"I had an expectation that it would be like a gangster film," she admitted, "but that would be like going to New York and Chicago and expecting to see the same genre. It's not like that at all."
Humphreys paid her fourth visit to Korea this week, invited by the Korea Overseas Culture and Information Service (KOCIS). However, it was her first time in Seoul, her previous trips mainly taking her to the Busan International Film Festival.
"One of the things I find really fascinating is just the sheer size of Seoul," she said. "Ireland is very, very small. We have only four and a half million and that's what, half the population of Seoul?"
Humphreys was in Seoul to meet with representatives of the Korean cinema industry, including organizers of the Busan Film Festival (BIFF), the Korean Film Council (KOFIC), and the Korean Film Archive (KOFA). She also paid a visit to the Embassy of Ireland and attended the International Women's Film Festival in Seoul (WFFIS), as well as stopping by tourist destinations such as Changdeokgung, Namsan, and Silla Millennium Park and attending a performance of
Nanta
.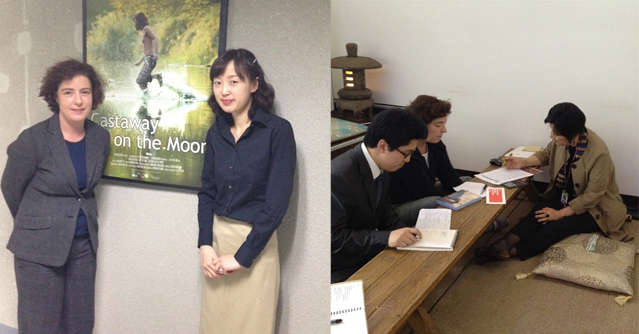 Meeting with the organizers of WFFIS left an impression on her. "That was something that was very interesting because of the different types of films that they're showing, outside of the types of films that a western distributor or an audience might get access to," she said. "Their size and shape is very similar to ours."

She contrasted the women's film festival and her own festival with her impressions of BIFF. "[BIFF] is just a brand-new super-duper cinema center that is a bit dreamlike for a country like ours," she says. "They have financial resources that we don't have."

Humphreys' first visit to Korea was to attend BIFF, where she attended screenings and met the creators of Korean film. "Busan [International Film Festival] seems to be another festival that values filmmakers," she recalled. "One of the things that was talking to the different filmmakers and seeing that there's a lot of different types of genres, that it's not one particular type."

The visit inspired Humphreys to introduce five South Korean films to the schedule of the 2010 Jameson Dublin International Film Festival, an experiment that proved successful. The films included Mother by Bong Joon-ho, Castaway on the Moon, Breathless, A Brand New Life, and Hansel and Gretel. JDIFF runs every February for eleven days, mixing Irish films, international films, new films, and old films. In 2010, Korea and Russia were the featured countries, but the Korean films took the spotlight.

"They were hugely successful," Humphreys said. "Like, really really really really successful. [They were] very popular with audiences, [and] very well received by critics. It was really something that shocked us that it was really amazingly popular."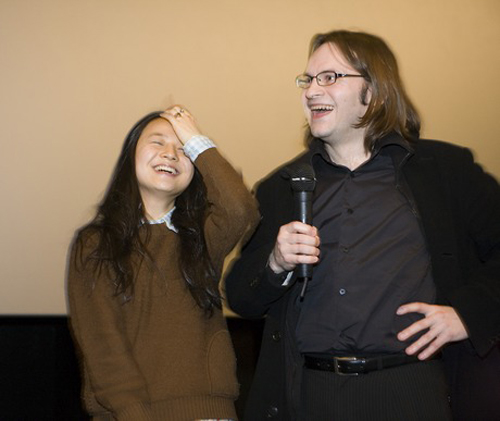 In 2011, JDIFF screened Hanyo (Housemaid), both the 1960 masterpiece by Kim Ki-young and the 2010 remake by Im Sang-soo, inviting comparison.

"Older Korean cinema isn't that well known at all, anything pre-1980s pre-1985," Humphreys said. "And [Hanyo] was completely sold out. There was a huge appetite for people to find out about the traditions that that film came from."

Part melodrama and part thriller, Hanyo tells the story of a family's downfall at the hands of a femme fatale.

"It's a very enclosed film," Humphreys said. "The depiction of class is fascinating. It's a heightened version of A Streetcar Named Desire or something, and it's a very heightened Tennessee Williams southern sort of thing."

In 2012, JDIFF screened The Yellow Sea, a neo-noir film by Na Hong-jin. "There was spontaneous applause from the audience during certain sequences," Humphreys recalled, "which doesn't happen as we all know. People are more likely to get up and go for popcorn than they are to respond in any physical way."

As next year marks the anniversary of the establishment of diplomatic ties between Korea and Ireland, Humphreys is searching for a way to bring Irish cinema to Korea. She's been exploring the possibilities of having a special screening program at BIFF or organizing something in Seoul. "We're looking for what Irish films and film culture and filmmakers that we might bring to Korea," she explained, "and in return what we can do to promote Korean filmmakers in Ireland."

"One could argue that Korean film is one of the most exciting things that is happening in the world [of cinema]," Humphreys said. "There's a momentum about Korean cinema that is keeping filmmakers and audiences engaged."

She compared the current stable of Korean film directors to France's film scene, where the director as auteur is considered the driving force behind the film. "I think in a way what's so attractive about Korean film is that the filmmakers move between genres not only between films but also within scenes," she explained. "Films like Mother and Poetry I love simply because I had no idea what direction it's going in."

To her, Korean cinema is the perfect thing for jaded audiences who want something more than Hollywood blockbusters, "where pretty much you know everything about a film sometimes from the title."



To find out more about the Jameson Dublin International Film Festival, visit their website.

By Jon Dunbar
Korea.net Editor
Department Global Communication and Contents Division, Contact Us