Robert Holley, hoping for a happy multicultural society
May 30, 2012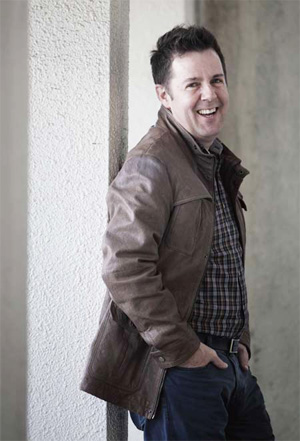 Robert Holley rose to television stardom in South Korea in the first decade of the 21st century. When an international lawyer from the United States spoke Korean in a thick Busan dialect, all Koreans opened their hearts to him. He was in all sorts of programs and featured in TV commercials.
He's got a Korean name, Ha-il, which he acquired when he became Korean in 1997. It was over 30 years ago when he first came to Korea as a missionary. Back then, people looked at him with such curiosity as if he were an alien from another planet. Later, when he had children, he also witnessed cultural differences. Many Koreans would touch his children without seeking permission, saying they were pretty. His children were sometimes ridiculed at school because of their peculiar names. However, Holley didn't react like his foreigner friends, who simply avoided such situations. He embraced such differences with an open heart.
"Such episodes were not uncommon because Koreans did not have many opportunities and speak different languages," he reflects. "Likewise, foreign countries also had very faulty perceptions of Korea. They believed that Koreans were still wearing the gat (a Joseon Dynasty-style hat for men made of bamboo and horsehair) and the durumagi (a traditional Korean overcoat)."
In those days, there was no term like "multicultural," and however open-minded he was, he also had to endure inner conflicts due to cultural differences he experienced every single day. Although many questions filled his mind, he decided to discard his fixed ideas on almost everything in order to mix with the Koreans. He kept his mind open and accepted the new culture and ventured to do new things. These efforts changed even his palate, and he was at last able to enjoy altang (fish egg stew) and hongeo hoe (raw skate).
For the past few years, there has been a surge in the numbers of multicultural families, foreign students, and migrant workers. This has led to a change in the Korean mindset towards foreigners and national policy in many respects. Holley believes that this change will lead Korean society into becoming a mature multicultural society. He only hopes for the public to remember that everyone is special. They should be met without prejudice from skin color or nationality.
Recognize differences and learn from one another

The Koreans are generally proud of being racially homogeneous, and the nation does not seem ready to fully embrace multiculturalism. Foreigners feel that they are forced to become like Koreans regardless of their original cultures or ways of thinking. Holley believes that education to advance mutual understanding to encounter foreigners, who look different is an important solution to resolve this issue. While foreigners in Korea learn about Korea, Koreans also need to learn about people from other countries. He says there is a greater need for education on the cultures of Southeast Asia than those of the West since the Koreans already know much about the latter. Holley emphasizes that once people understand cultural differences and their implications, they will more readily accept each other. At the very least, Koreans will understand why some foreigners have difficulty partaking of kimchi.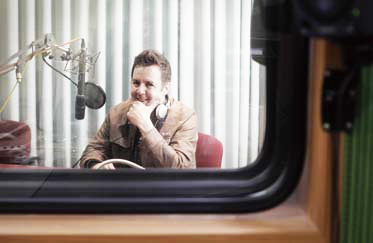 Holley is busy nowadays. Local and municipal governments and schools invite him for lectures about multicultural society. He has more opportunities than before to talk with brides from foreign countries who come to his lectures, or play with children from multicultural families. He now believes that he can even read their minds.
From seeing those who are trying to start a new life and find happiness in a new country, Holley has only one concern. "These foreigners wish that they had a Korean friend. Having a Korean friend would be a great support for these people who are starting a new life in a strange place. They would feel less like an outsider. Perhaps they will even have the energy to live for their dreams in Korea society." In conclusion, he gives a simple solution to Korean society, which is struggling to go multicultural, a simple answer for happiness for all based on his experience: "Let's have foreign friends!"
*Article from Korea Magazine (May 2012)
Department Global Communication and Contents Division, Contact Us