[Contribution] 100-day festival turns All Eyes to Korea during London Olympics
Jul 31, 2012
After seven years of waiting and preparation, the
London 2012 Olympics
have finally begun. With up to a billion people having viewed the Opening Ceremony on Friday, it's safe to say that all eyes are firmly on London. And that doesn't just mean pearly kings, red buses, and royalty. London is proud of its multiculturalism, and its many different ethnic groups and cultural influences are just as much a part of its makeup. So all eyes are on Korean culture in London, too, and the 100-day summer festival of Korean culture is going strong.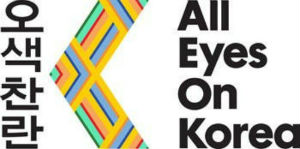 One of the most surprising things about the
All Eyes on Korea
festival is the diversity of the audiences it has attracted so far. One may have expected a mainly Korean audience, or a purely teenage crowd (the KCC revealed that a recent emphasis on
K-pop
has attracted mainly non-Korean teenagers to their events). Yet at an All Eyes on Korea event, you're likely to see Korean families sitting alongside Olympic-going tourists and Londoners of all ages and backgrounds, some of whom are K-pop fans, some who have travelled to Korea in the past, and many who have never experienced Korean culture before.
The diversity in audience members reflects the diversity in the festival's programme. It promised to include "something for everyone" and no interest or area of culture was forgotten. From the fashionista ("Korea Shining Bright" fashion event) to the foodie ("Introducing Korean Cuisine by master chef Tony Yoo"), the academic ("Understanding Korean Literature in Global Contexts") to the film buff ("The Year of the 12 Directors Q&A Screenings"), the party-animal ("MBC Concert"), to the art-enthusiast ("Kim Beom Solo Exhibition"), we have all been considered and catered for. Thanks to All Eyes on Korea's schedule, anyone in London can feed their interests and hobbies, and even establish some new ones along the way.
Another factor that has allowed All Eyes on Korea to broaden Korean culture across London is the way it has utilised different locales around the city. Rather than limiting events to the Korean Cultural Centre itself, reputable establishments such as the Southbank Centre, Apollo Cinema Piccadilly, the Victoria and Albert Museum, and the Barbican Centre have provided a more open platform for new audiences. These are some of London's most popular and esteemed venues, and are sure to attract huge audiences during the Summer Olympic season.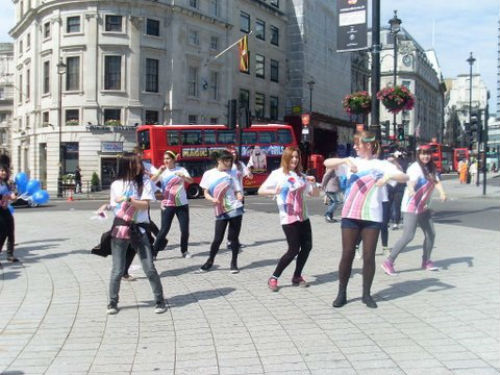 Of course, there's another element to attracting All Eyes on Korea audiences, in the shape of the tireless team of K-Supporter volunteers recruited by the KCC. They have ensured that as many people in London as possible know about, get excited by, and actually attend All Eyes on Korea events. With passion and gusto, they grab the public's attention with K-pop flash mobs, hand out festival materials, and share their information and thoughts on social networking sites. Many K-Supporters are still in school or university, and this has proven to be an enriching exercise for them, not only in terms of their voluntary work, but also in opening up opportunities to experience inspiring Korean cultural events.
Clearly, the All Eyes on Korea schedule, location choices, and K-Supporters have been a hugely successful combination. Events ranging from the lecture "Culture and Identity, Kokdu and Me: 30 years of Art Management" to the subversive musical and mask performance "Yi-myun-gong-jak" by Be-Being have sold out, and received rave reviews.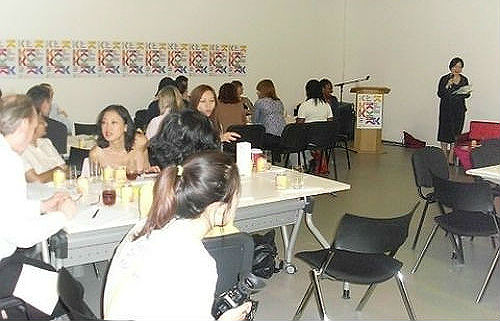 The 100-day festival continues to diversify and energise events aimed at the KCC's established audience, and simultaneously draw a far wider and more varied group to Korean culture. It celebrates the already trendy K-pop and K-films in new ways, and innovatively introduces K-Arts, K-Music, K-Literature, K-Fashion, K-Food and K-Lectures. It's official: London is a great place to be right now, and not just because of the Olympics!
The All Eyes on Korea festival runs until September 9 2012. See London KCC's homepage for full listings and booking information.
-By Anne Maria Cole, one of the
Korea Blog
's Worldwide Korea Bloggers
Department Global Communication and Contents Division, Contact Us