Makgeolli Mamas & Papas, connoisseurs of makgeolli
Sep 21, 2012
For whom does the bell toll? In the university district of Hongdae, it tolls for makgeolli drinkers. Selling makgeolli from a pushcart, the infamous Makgeolli Ajeossi (old man) heralds his arrival with a handbell and a hearty yell. "I love you!" he offers to his foreign customers, along with bottle after bottle of the unbelievably cheap rice-fermented alcoholic beverage, makgeolli.

Makgeolli has earned incredible goodwill, both domestically and abroad, over the last few years. This unusual opaque milky mixture, traditionally served in a bowl rather than a cup, offers a quintessentially Korean drinking experience that more and more people from overseas are falling in love with.

"I'm excited to be on the ground floor of makgeolli," says Monica Kluge, a Canadian enthusiast of makgeolli and founding member of Makgeolli Mamas & Papas.

She started Makgeolli Mamas & Papas with her Australian friend Julia Mellor in November 2011. "The long-term ambition for MMPKorea is to spread as much knowledge about makgeolli as wide as possible in order to strengthen makgeolli communication and community," says Kluge. "We want our website to be a one-stop shop for makgeolli information and content, whether it be house reviews or recommendations across Korea (and internationally), news, or links connecting the homemade makgeolli community."

Traditionally reputed as a farmers' drink for alleviating a hard day's work in the fields, it has also been known as nongju, or farmers' alcohol. But lately, makgeolli has since moved into the cities and become a craft beverage, where foreign residents like Kluge and Mellor have been quick to embrace it -- perhaps even quicker than the Korean public.

"We still get shocked looks when we say we like makgeolli and people often ask why," says Mellor. "But, more and more people are drinking it and trying it for the first time and the farmers' drink stereotype has been disappearing."

The group holds gatherings every three weeks, each time visiting a new makgeolli house and creating a collective review to be posted on their website. "From the meetings, we want to get people talking about makgeolli, meeting new people, trying new things," says Mellor, "but also inspiring them to get out and explore makgeolli on their own."

In their time active they've seen a renaissance of makgeolli, ushering in new makgeolli bars, food blogs focusing on makgeolli, and lovers of makgeolli.

"Everyone ends up lovin' it!" Kluge says. "The key is that makgeolli has a lot of great traditions, it is interesting to explore the old school makgeolli houses or the new makgeolli lounges, and people are realizing it is an important and enjoyable nook in Korean culture."

"[MMPKorea] see makgeolli as a core of Korean culture," says Jo Hyo-jin, a professor at the Graduate School of Tourism Science at Kyonggi University who also frequents MMPKorea meetups. "There comes a bigger understanding of Korean culture along with makgeolli. As they evaluate places where makgeolli is sold, they will become great guides or guiding lights for other foreign makgeolli fans."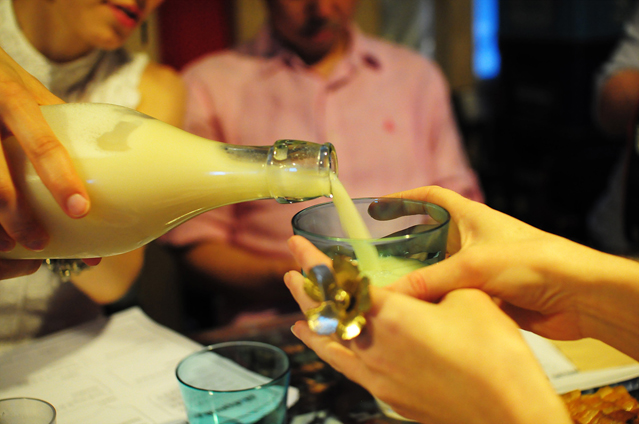 Jo also teaches lectures on makgeolli at Susubori Academy, a traditional Korean liquor institute connected with the university. Susubori offers one-day classes for the curious, as well as full certification courses in brewing makgeolli, plus a host of other alcoholic beverages including beer and soju. His classes have been a hit with foreign brewers.

"Makgeolli has a low alcohol content like beer so it is easily drinkable," he explains. "It is not as harmful to your health as hard liquor. There is also the charm of makgeolli itself. It does not belong to any category such as wine or vodka. It is unique."

The makgeolli boom started in 2009 in an atmosphere of economic uncertainty. Amid overall plummeting alcohol sales, makgeolli sales surged almost 48 percent according to the National Tax Service. In 2010, Makgeolli exports to Japan overtook sake imports to Korea, according to the Korea Customs Service. In 2011, makgeolli sales overseas reached USD 52.7 million, 90 percent of which landed in Japan.

Makgeolli is also touted for its health benefits, made with a live yeast culture not unlike that of other fermented delicacies such as yogurt. It also contains fiber, amino acids, lactobacilli, and vitamins B1, B2, and C. Traditionally, makgeolli is made by fermenting glutinous rice, barley, or wheat, and most varieties have an alcoholic content between six and eight percent, on par with beer rather than soju which hovers around 20 percent.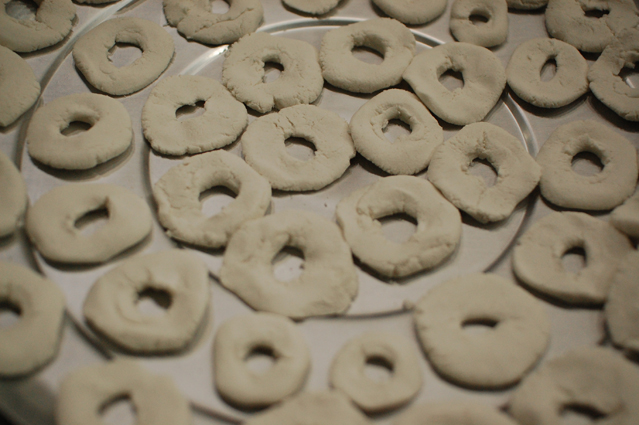 In recent history, makgeolli was made with chemical additives to hasten the fermentation process, but brewers are returning to more natural methods. Meanwhile, soju, which still maintains its popularity coming in cheap, low-quality green bottles, has seen considerably less experimentation. But after experiencing the splitting headache of a soju hangover, more and more people are turning away from soju and switching to the much fresher, flavorful, nutritious varieties of makgeolli.

"Makgeolli is very different to soju, in that there is easy access to so many different kinds, flavors, and ingredients, so every makgeolli you try will be different," says Kluge. "It's much more like wine in that way."

Additionally, to stay competitive and maintain sales growth, makgeolli retailers have been introducing a wide range of new products and premium brands. Also, unlike soju which is manufactured by major distillers like Jinro and Lotte, makgeolli is mainly produced by small businesses, allowing for more experimentation and regional variation and ensuring that customers will never run out of new tastes to experience. According to Hur Si-myung, principal of the Makgeolli School, there are over 800 makgeolli breweries throughout Korea.

But makgeolli's renaissance has also led to an interesting challenge for the Mamas & Papas. The milky, sweet beverage offers first-time tasters a unique drinking experience unlike any other popular alcoholic drink, but it also exists outside the usual frame of reference for connoisseurs of more familiar alcoholic drinks such as wine and beer.

"When we review different kinds of makgeolli, we have learned that there is no established vocabulary to differentiate from what we are trying," says Mellor. "If we try wine, we talk about things like 'nose,' 'finish,' 'tannins,' 'curtains,' 'bouquet', but makgeolli is still limited. It's really interesting to see what people come up with to describe what they are tasting. We are starting to see some common patterns and word frequencies which we hope will evolve into a widely accepted makgeolli-tasting vocabulary."

Although the rise of makgeolli sales has slowed this year, that doesn't mean the drink is going to disappear, as the number of makgeolli makers and lovers continues to grow.

"We should focus on culture rather than trying to sell overseas," says Jo. "Beer is localized and produced everywhere around the world. The government should change its strategy to globalize makgeolli so that it can be enjoyed by a more diverse population."

"The makgeolli world is limitless," says Kluge, "and we have big plans to be a part of it all."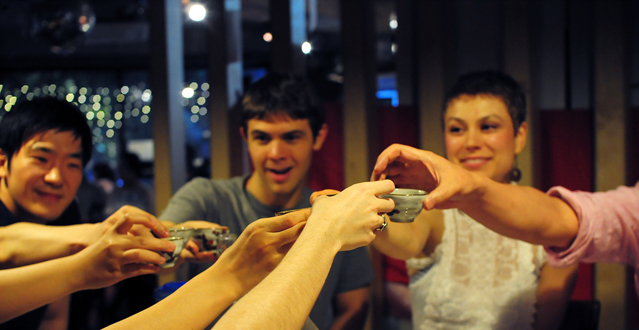 Visit the Makgeolli Mamas & Papas webpage or find them on Facebook. Learn more about Susubori Academy.

By Jon Dunbar
Korea.net Editor
Featured Topics
http://www.korea.net/NewsFocus/People/view?articleId=102673
URL Copy
Department Global Communication and Contents Division, Contact Us