Monitoring climate change from Dokdo
May 18, 2012
The easternmost islets of Dokdo have become the latest addition to Korea's comprehensive system for observing climate change.
The Korea Meteorological Administration (KMA) held a groundbreaking ceremony for the Ulleungdo-Dokdo Climate Change Observation Center on May 10 in Ulleung County, Gyeongsangbuk-do (North Gyeongsang Province).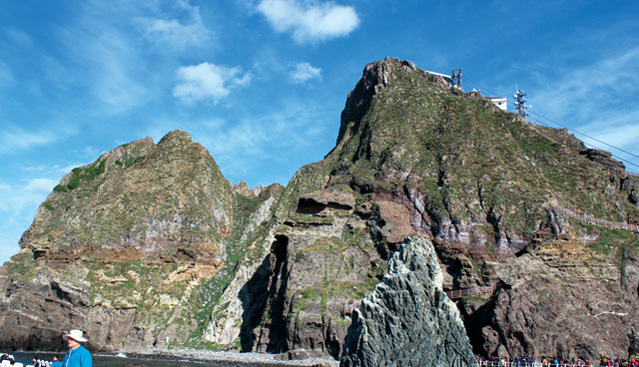 Construction of the observation center is scheduled to wrap up by the middle of next year. The completion of the facility will enable, for the first time, analysis of greenhouse gas inflow and outflow in the eastern region of the peninsula.
The data collected from the center will also be shared with other countries, in contribution to worldwide efforts to address the issue of global warming.
Korea has operated two climate change observation centers, one from Anmyeondo, an island off the western coast, and the other from Gosan, Jeju Island off the southern coast, since 1999 and 2009, respectively. The Ulleungdo-Dokdo center will add a third to this number.
The KMA has also announced plans to have the three observation centers recognized by the World Meteorological Organization (WMO) as WMO World Data Centers under the Global Atmosphere Watch Program.
There are currently 440 WMO World Data Centers collecting and archiving data on the changing physical and chemical composition of the atmosphere from all over the globe.
By Kwon Jungyun
Korea.net Staff Writer
Featured Topics
http://www.korea.net/NewsFocus/Sci-Tech/view?articleId=100426
URL Copy
Department Global Communication and Contents Division, Contact Us