Korea leads the Green way
Dec 26, 2012
Green Technology
South Korea is one of the first countries to enshrine green growth in its national development strategy. In 2008, the country dedicated 80 percent of its fiscal stimulus plan to green growth projects, particularly infrastructure and transportation. The following year, the government announced plans to invest USD 85 billion in clean energy technologies and implement its green growth plan, creating more than one million new jobs and bolstering a clean-tech export industry.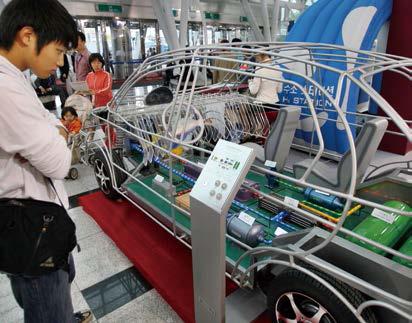 These plans were disclosed in 2009 during a session overseen by the Presidential Committee on Green Growth Strategy and Five-Year Green Growth Plan (2009-2013). The government presented its goal to become one of the top seven global green powerhouses by 2020 and one of the top five by 2050. Since 2009, the government has developed and invested in new green technologies and implemented the proposed policies.
CARBON TRADE SYSTEM
One of the ideas the government has been pushing for is a carbon-trading system requiring companies to reduce greenhouse gas emissions. Under the so-called cap-and- trade system on the emissions of greenhouse gases, firms will have to trade allowances on emissions measured in tons among themselves in a marketplace like a stock exchange.
In the initial stage, the government will hand out most of the allowances free of charge. The cap will vary by company and industry. Then, starting in 2013, the firms will have to keep their emissions below the cap, or buy quotas from other firms who have excess allowances. The price will be naturally determined by supply and demand in the market.
Local business associations have opposed the scheme, citing the cost. However, officials assert that the carbon-trading system is crucial toward reducing the heavy dependence on oil and gas imports and developing alternative energy sources that are friendly to the environment.
RENEWABLE ENERGY
The current government also aims to increase South Korea's dependence on renewable energy for all energy needs from 2.4 percent last year to over 11 percent by 2030. The Renewable Portfolio Standard (RPS), mandatory usage of renewable energy for public buildings, the One Million Green Homes Project, and green car development are some of the government's plans that are under way to realize this scheme.
The usage of renewable energy for public buildings was implemented in 2004, but this policy has been strengthened after the government's green growth plan. Before, five percent of the total construction fees for new public buildings was set aside for installing renewable energy systems. Now, ten percent of total energy consumption must be met by renewable energy. More homes are using solar and geothermal power as sources of energy instead of gas and fuel. In 2010, nearly 30,000 homes were transformed into green homes with support from the government.
South Korea is also leading the global industry in green technology development. Companies such as
Samsung SDI
and
LG Chemical
have claimed more than 40 percent of the global market for lithium secondary batteries that are used to power smart phones and electric cars. Exports of secondary batteries reached USD four billion in 2011, nearly double the USD 2.5 billion level in 2009.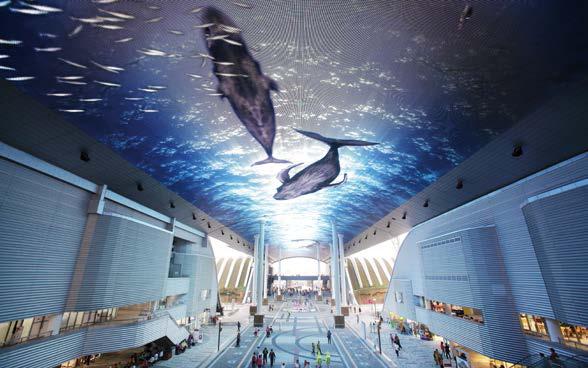 The country's competitive edge in the secondary battery market is also influencing eco-friendly green car development. In 2010,
Hyundai Motor Company
developed the nation's first full-speed battery electric vehicle (EV): the BlueOn. The South Korean government has promised to support the private sector in developing the parts and materials needed for EV manufacturing, and it is already providing a subsidy of USD 18,000 for each first-time EV buyer.
The East Asia Climate Partnership (EACP)
"It's so good to be able to read books at night!" exclaimed Bopha, a 12-year-old boy living in the small village of Ta Ken Koh Sla in Kampot Province, Cambodia. Ta Ken Koh Sla was established for disabled military veterans. This means that it is the women and children who labor to earn a living. The general living conditions are, naturally, extremely poor. What is more, roughly 70 percent of Cambodian territory has no electric power.
The only electricity the villagers of Ta Ken Koh Sla could use was battery power, and the batteries had to be recharged at a private diesel power plant once every three or four days. That is, until they got their own solar plant last May. The
Korea International Cooperation Agency
(KOICA) constructed two solar plants of 30kW and 60 kW capacity as part of the East Asia Climate Partnership (EACP), KOICA's flagship program. The 60 kW plant serves Ta Ken Koh Sla, allowing the villagers to read and watch TV as they please.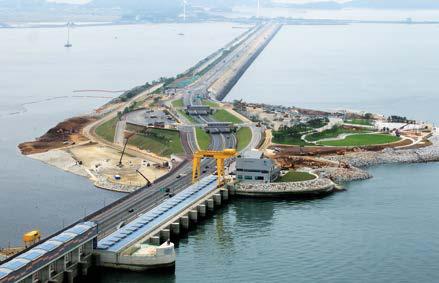 The EACP is KOICA's program to facilitate green growth in Asia and help developing countries better respond to climate change. It was initiated at President Lee Myung-bak's suggestion at the G8 Summit held in July 2008. The EACP has since become a byword for environment-friendly official development assistance (ODA) for developing countries.
A new buzzword in the international community is "green ODA," and the EACP is a green ODA initiative. There are not yet any clear criteria for green ODA, but the OECD Development Assistance Committee's aid- to-environment policy marker and the Rio Markers must generally apply. Put succinctly, green ODA considers the recipient country's environment and green growth. Korea also considers new and renewable energy in addition to those factors. The EACP helps residents in poor, underdeveloped areas use a range of new and renewable energy sources including solar energy, hydroelectric power, biomass, and waste, thereby facilitating job creation and boosting incomes. The
EACP
is presently conducting 20 projects in ten countries including Sri Lanka and Mongolia.
ODA AS A GREEN WAY
The Korean government has more plans for green ODA. The
Presidential Committee on Green Growth
(PCGG) foresees green ODA representing at least 30 percent of Korea's total ODA by 2020. Korea is especially competitive in such areas as new and renewable energy, energy efficiency, and water management. Increasing green ODA not only means a greener future for developing countries, but also more opportunities for Korean companies to enter developing green markets with great growth potential.
As seen in the Cambodian case earlier, the EACP helps improve the quality of life in the recipient countries, leaving a good impression of Korea in their hearts, and above all things heightens the awareness of green growth among the governments and peoples of the recipient countries. Korea's green ODA will stimulate its own growth and instill hope and dreams in the hearts of numerous kids like Bopha in many underdeveloped places across the world.
*Article from Korea Magazine (December 2012)
Department Global Communication and Contents Division, Contact Us