Nature You Meet in the Mountains: Flora & Fauna of Korea #1
Nov 21, 2013
Flora & Fauna of Korea #1
Korea.net publishes a series of articles, "Nature You Meet in the Mountains," about the peninsula's mushrooms, insects, trees and herbs & flowers. Today, we bring you a damselfly, an evergreen, an inedible mushroom and a perennial herb.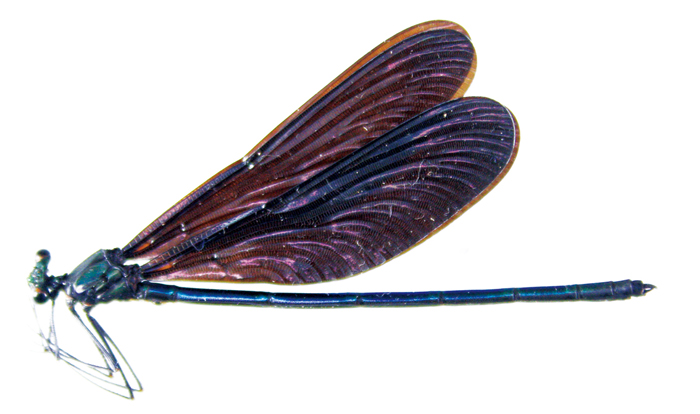 Insects
Name: 검은물잠자리 (Geomun muljamjari)
Scientific Name:
Calopteryx atrata
Selys
Distribution: Korea, China, Japan
With an average length of 46-50 millimeters and a wingspan of 40-43 milimeters, this damselfly is normally black all across its body sections, with dark-hued purple wings. When exposed to sunlight, it shines a dark blue. Females have relatively lighter brown-colored wings and no sheen in their dark brown thorax or abdomen.
Ecology: Adults can be observed from May to early October. They prefer staying at the waterside, especially with a weak current and plenty of water plants. Females tend to spawn alone where water plants are abundant.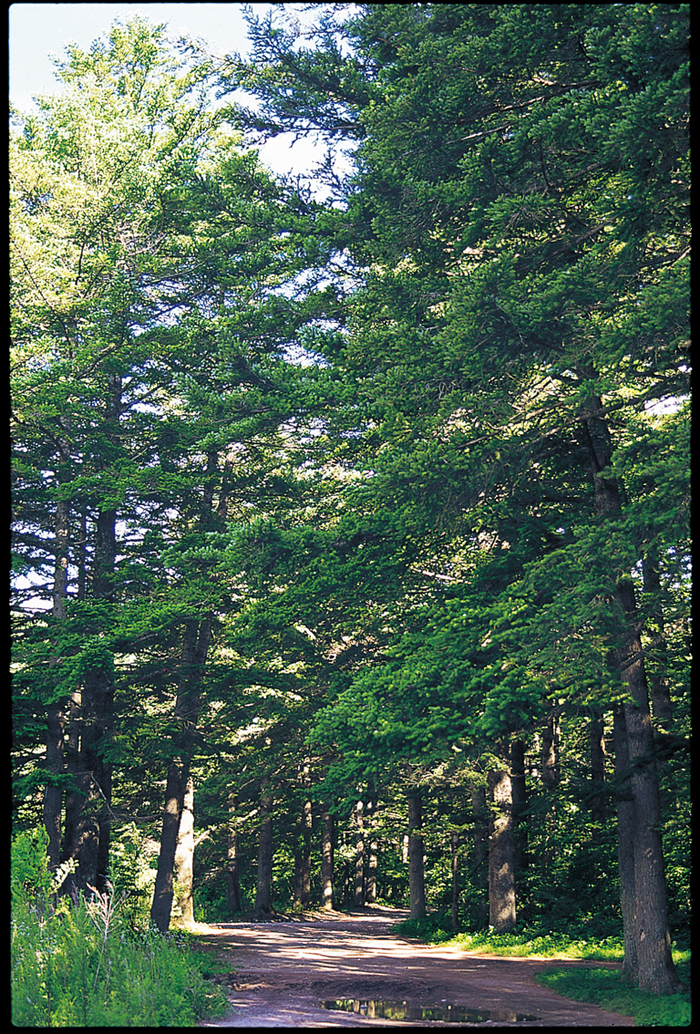 Trees
Name: 전나무/ 젓나무 (Jeonnamu, Jeon Tree)
Scientific Name:
Abies holophylla
Maxim
Type: evergreen with needles, very tall
Blooming season: April
Bearing season: October
Distribution: deep in the mountains, nationwide
The Manchurian Fir, or Needle Fir, has an average height of 40 meters and a diameter of 1.5 meters. It grows mostly in the high mountains. The rugged bark is dark brown with a touch of grey, while the branches are grayish brown with no or little fur. The branches are dense with linear leaves, or pine needles, the ends of which are quite pointy and the backs of which have white stomata. When it blooms, the new needles are streamlined and bright green. It also bears cone-shaped strobilus fruits, the pine cones, with no bumps. The cone's scales are circular-shaped while the seed is oval and light brown.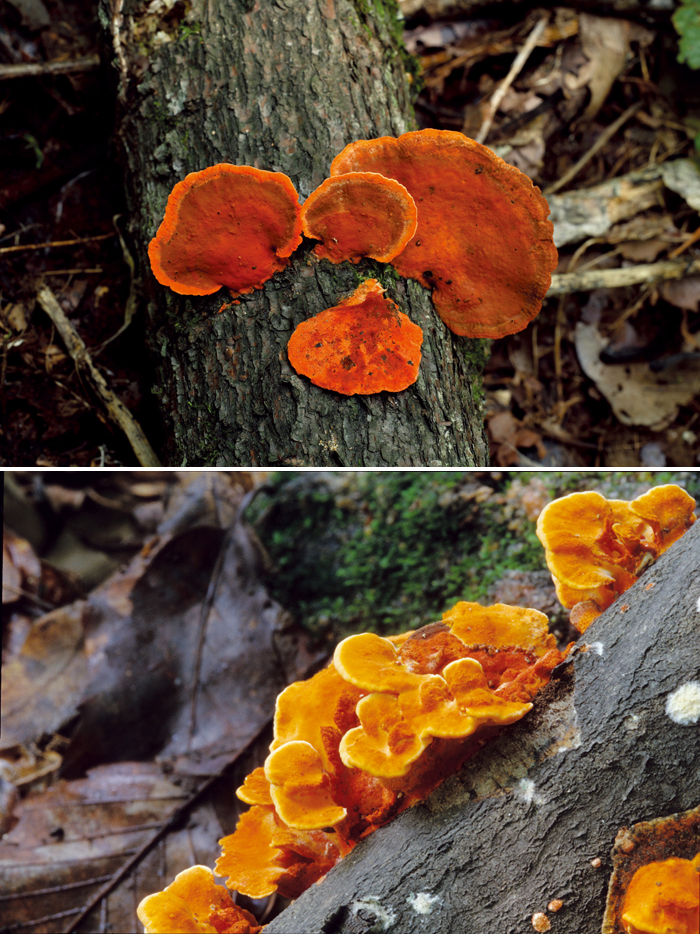 Mushrooms
Name: 간버섯 (Ganbeoseot, Gan Mushroom)
Scientific Name:
Pycnoporus coccineus
(Fr.) Bondartsev & Singer
Type: Saprophile Spore
Print: white
Inedible
This annual fungus grows on the dead wood of broad-leaved trees, rarely on conifers. The semi-circular pileus is generally 3 to 10 centimeters wide and 3 to 7 millimeters thick. The clear scarlet color fades and gets lighter with age. The hymenium on the bottom of the cap is wide and flat. The texture is leathery. The bottom has 6 to 8 dark red tube layers that are normally only 1 to 2 millimeters deep.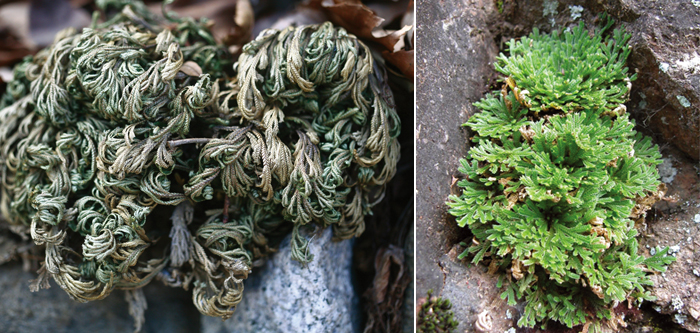 Herbs & Flowers
Name: 바위손 (Bawison)
Scientific Name:
Selaginella tamariscina
(P.Beauv.) Spring
Full bloom: July to September
Distribution: mountain areas
Sometimes called Little Club Moss, this perennial grows around rocks on the mountainside. It is an ascendant plant with scale-like leaves on branching stems, from which roots arise. Under dry conditions, it rolls into a brown ball.
Each leaf, at closer look, is oval with little string-like bumps. The edge is saw-toothed. It is heterosporous and has both megaspores and microspores.
*This series of article about Korea's insects, trees, mushrooms and herbs & flowers has been made possible through the cooperation of the Korea National Arboretum.
Department Global Communication and Contents Division, Contact Us