New dog registration system enacted for 2013
Jan 21, 2013
All dog-owners in Seoul are now required to register their dogs over three months old with the city, under revisions to the Animal Protection Act.

The new registration system is intended to address the rising numbers of dogs that go missing or are abandoned each year. "It will prevent dogs from going missing and help find them," says Bae Jin-sun, an official at Seoul's Animal Protection Division (APD).

The registration law is expected to reduce the number of abandoned dogs by making dog owners more responsible, as well as making it easier to return runaways to their homes. In 2011, 55,902 abandoned dogs were reported at Seoul's animal shelters. The amount of money spent on the animals at these shelters is increasing, with the most recent figure reaching KRW 8.78 billion.

The most common reasons for dog owners abandoning their pets are high medical costs, rules in apartment buildings against living with dogs, and youths who adopt puppies and then lose interest as the dogs grow older.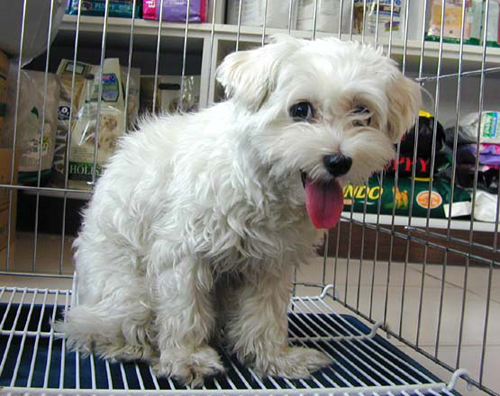 Under the new registration system, veterinarians will be able to contact the owners of runaway dogs, such as this one in Guro District.


"The registration system will be a new beginning to grow social awareness of animal companions," says Kim Sang-yeop, chief veterinarian of Oksu Soo Animal Hospital. "I think it will make pet owners feel responsible for their pets and offer a chance to reduce lost pets."

Dogs must be registered in their district of residence at a designated veterinary clinic. For example, a dog owner living in Yongsan District needs to go to a clinic in Yongsan. The list of clinics is available in Korean on most district office websites.

When registering a dog, owners are given three choices for registering their pets: an embedded RFID chip (KRW 20,000), an electronic tag (KRW 15,000), or an ordinary dog tag (KRW 10,000).

The APD recommends the RFID chip, which is the most accurate option and the most difficult to tamper with. The size of a grain of rice, the microchips contain country code, city code, the dog's ID number, owner contact information, and other relevant data. But some owners might balk at the four-millimeter-wide needle used to insert the chip in the dog's back between the shoulders.

"When the chip is inserted properly, it doesn't seem to be painful," Kim assures dog owners. "I haven't seen any dog that feels pain after inserting the chip. But, they feel a lot of pain during the insertion process."

Registration is mandatory for all dogs over the age of three months. Guide dogs and adopted strays may be registered for free, and a 50 percent discount is available for dogs that already have an RFID chip, spayed or neutered dogs, and dogs belonging to low-income families. The maximum penalty for failing to register a dog is KRW one million.

Currently, the registration is only available for dogs, not cats. "Most pets in Seoul are dogs, not cats," explains Bae. "Also, dogs tend to wander, while cats stay within the boundaries of their territory."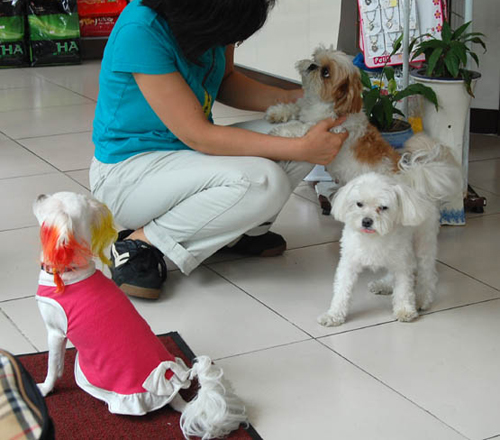 Finding a good veterinary clinic is important for an animal's wellbeing.


It is important to make a good decision when selecting a veterinarian, especially for foreign residents who own dogs.

"A veterinarian's knowledge and overall service is important," says Kim. "And also finding someone you can trust is always important too. But I believe one of the most important aspects of veterinary medicine is communication. Being able to interact and fully understand each other is very important in treating animals."

By Jon Dunbar
Korea.net Editor
Featured Topics
http://www.korea.net/NewsFocus/Society/view?articleId=104967
URL Copy
Department Global Communication and Contents Division , Contact Us