Foreign actors shine in Korean films
Dec 07, 2010
It is not uncommon to see foreign actors in Korean movies these days, both as supporting actors and leads. Many are accomplished Korean speakers and can even use different dialects.

More and more non-Korean actors have been showing up on Korean TV and Korean films in the past few years. Many, however, aren't trained actors, but rather people who came to study or work in Korea and ended up in the film industry.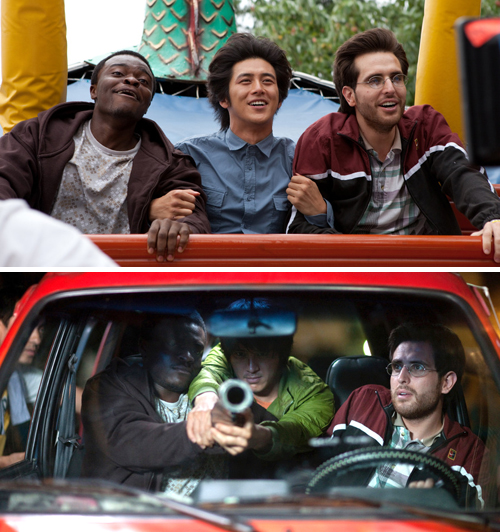 (from left) Abu-Bonsrah Kwaku Dad, Go Soo and Enes Kaya from the movie "Psychic" (Photo: United Pictures)
Enes Kaya from Turkey and Abu-Bonsrah Kwaku Dad from Ghana both appear in the recently released film "Psychic" as the main character's best friends. Neither planned on becoming actors when they first arrived in Korea, but their auditions were impressive enough to launch them into the world of cinema.
Enes Kaya graduated from Hanyang University and worked in Korea's corporate world at first and also spent time as an interpreter. "I think I can promote friendly relations between Turkey and Korea through my acting," he said. "I hope I can contribute to promoting the relationship between the two countries by teaching Koreans the Turkish language and culture in the future."
Ghanaian university student Abu-Bonsrah Kwaku Dad came to Korea on a scholarship. He mastered the Korean language in just one year, a skill which helped land him his first movie role. "I have been interested in Korea since I was a middle school student," said Dad. "I've learned so much about Korea and the Korean language during the movie."

A scene from the movie "Banga? Banga!" (Photo: Daisy Entertainment)
A new film about migrant workers, "Banga? Banga!" features many non-Korean actors. Those actors, Khan Mohammad Asaduzzman from Bangladesh, Eshonkulov Parviz from Uzbekistan and Peter Ronald Holman from United States were all featured in supporting roles as migrant workers and friends of the main character.

Khan has actual experience as a migrant laborer in Korea, having spent 15 years here working in factories. He also won the grand prize at the KBS National Singing Competition in 2009.

Eshonkulov Parviz originally wanted to be a tennis player. "I really enjoy acting in Korea," he said. "I hope I can play a Korean guy in a movie someday in the future," he added.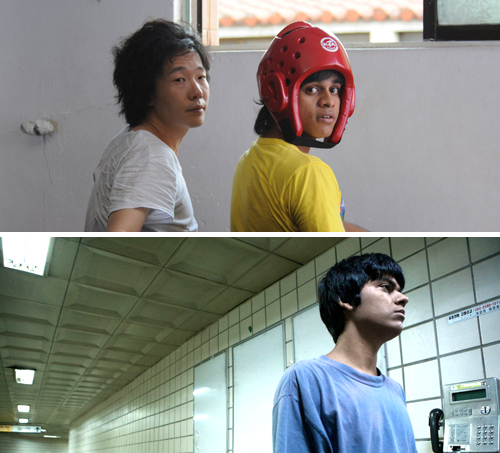 Where is Ronny (top) Bandohbi (bottom) (Photo: Naver Movie)
Mahbub Alam Pollob from Bangladesh played the lead in the movie "Bandohbi," which focused on the lives of migrant workers in Korea. He originally came to Korea as a laborer himself before becoming a documentary director who focuses on the issues of migrant workers here. He also became a chairman of the Migrant Worker Film Festival this year.
He said, "There are more than 1.1 million foreign residents in Korea now and movies like this help both migrants and Koreans communicate better. Even though I'm a nonprofessional actor, I hope I can make more multicultural movies in the future."
Jessica Seoyoung Choi
Korea.net Staff Writer
Featured Topics
http://www.korea.net/NewsFocus/Society/view?articleId=84244
URL Copy
Department Global Communication and Contents Division, Contact Us